Lions go with best available, draft tight end Hockenson at No. 8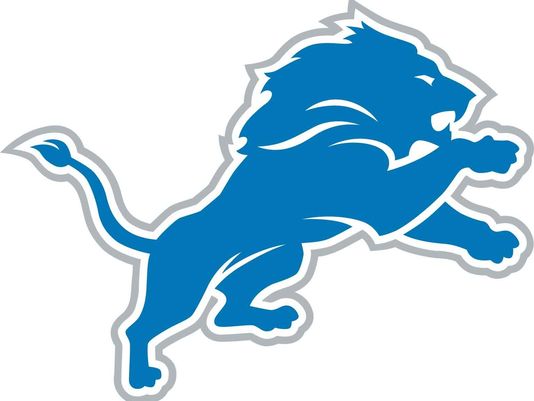 One thing is for sure for the Detroit Lions… general manager Bob Quinn has given fans no reason to not trust his draft instincts. Taylor Decker over injury-prone Shaq Lawson in 2016, Jarrad Davis over legally-troubled Reuben Foster in 2017. Frank Ragnow was a 16-game starter on the offensive line in 2018.
And now, Quinn took the best available player at No. 8 with Iowa Hawkeyes' tight end T.J. Hockenson.
The draft drama was plentiful, beginning with the Oakland Raiders' unforeseen selection of defensive end Clelin Ferrell at No. 4. Perhaps the biggest surprise was defensive end Josh Allen falling all the way to the Jacksonville Jaguars at No. 7 after being projected in the top four for much of the pre-draft analysis period.
When the Lions missed Allen by one pick, it seemed as though there were two possibilities: trade down, or take the best available player in Hockenson. Fans can only hope Quinn made the right decision.
In 2018, the Lions' struggles were plentiful and ugly on the offensive side of the ball right from week one. Ex-offensive coordinator Jim Bob Cooter allegedly changed little to nothing in the offensive playbook, and the New York Jets' four interceptions in week one showed that.
Now, with Darrell Bevell at the helm of Detroit's offense helm and his verbal commitment to play through Kerryon Johnson and the run game, a new tight end can only help. Tremendously.
Hockenson caught 46 balls for 717 yards for an average of 15-plus yards per reception in 2018 with the Hawkeyes. His six touchdowns proved him to be a red zone threat, not to mention a lone rushing touchdown as well. He may have a few tricks up his sleeve.
His athleticism is undisputedly unmatched by any other tight ends in this year's draft, and if the Lions can count on one thing, it's that Hockenson will provide a step up from last season's lack of production at the position.
After bringing in former Seattle Seahawk and Super Bowl champion Luke Willson prior to the 2018 season, the expectations were high. All Lions fans wanted was a tight end who could catch the ball more consistently than Eric Ebron.
The problem: Willson caught a meek 13 catches and zero touchdowns. To add to the extreme disappointment, the Lions' other tight ends in Levine Toilolo and Michael Roberts combined for only 30 receptions. The bottom line is, the position needed work.
Bringing in Jesse James seemed like the answer, as the Lions inked the ex-Pittsburgh Steeler to a 4-year contract. However, Quinn made it clear with the Hockenson pick that run blocking and red zone presence is everything for Bevell's offense in 2019 and beyond.
The Detroit Lions have strength at tight end and running back. Matthew Stafford will absolutely love Hockenson in the red zone. Kerryon Johnson and C.J. Anderson will love his blocking ability as well. Lions fans: don't be disappointed… Hockenson won't disappoint.