Line shakeup gives Spartan offense new life
EAST LANSING – The Michigan State hockey team went out west to face Colorado College and split the series, with the Tigers taking game one and the Spartans taking game two on Saturday.
Along with coming home with a win, Michigan State gave themselves and their fans a sigh of relief after getting two huge weights off their shoulders by getting production from their top line and scoring on the power play, things they struggled with early on in the season.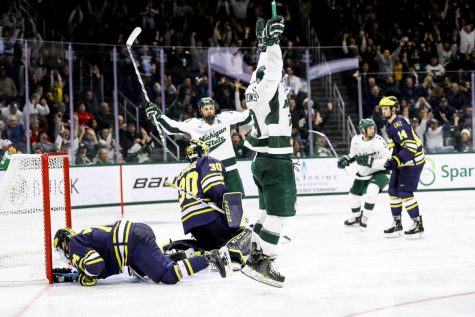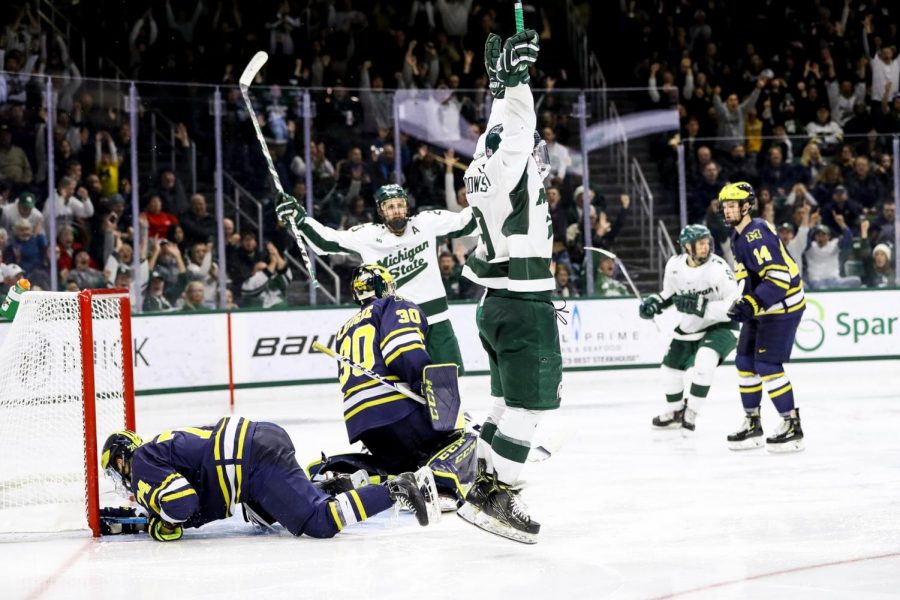 The bigger concern coming into the game was the lack of offensive production from the players they need it from most, such as the first line of Nicolas Müller, Patrick Khodorenko and Mitchell Lewandowski, as well as players from the Spartans' power play units.
In Michigan State's previous two contests against Northern Michigan and the United States National Team Development Program, they were given 13 power plays in six periods of play and did not score once. That is a legitimate concern heading into the toughest part of their schedule when goals will be hard to come by as it is, and they can't score on the power play.
However, in game one against Northern Michigan, the Spartans scored late in the game on a power play goal from Lewandowski.
That goal was more than a relief to the power play unit, it was a relief to the offense itself. Lewandowski was part of one of the best lines in the country last year alongside Khodorenko and Hobey Baker award finalist Taro Hirose. That was Lewandowski's first goal this year, in a time where Michigan State has a lot of work to do trying to replace the production Hirose gave them before he left for the NHL.
Seeing him score was likely a relief for everyone in green and white after Lewandowski went six games so far this season without getting on the score sheet.
Despite the goal, head coach Danton Cole went into the second game of the weekend and did something not many people expected, he moved Mitchell Lewandowski to the second line and away from Khodorenko's wing in favor of senior captain Sam Saliba, a move not many people thought he would make after those two were a staple of the Spartans' roster last season.
But one game into the new lines, and it already looks like a smart move. Game two of the series against Colorado College was an offensive showcase for Michigan State.
Khodorenko highlighted the day with three assists, including one to fellow first line forward, freshman Nicolas Müller (who is in the winger spot Hirose left). That helped him earn his first goal as a Spartan.
Coming back home to East Lansing, Michigan State got the weight off its shoulders and proved to everyone that this team has the capability to keep up with any team in the country, as No. 4 Cornell comes to Munn Ice Arena this weekend for the home opener.
Contact Kyle Hatty at [email protected] Follow him on Twitter @KyleHattyIN.