Michigan State prepares for challenge as Michigan game awaits
EAST LANSING – It's a tale as old as time. David versus Goliath. Rocky versus Apollo. Luke Skywalker against… I think you get the picture. 
This is the position the Michigan State women's soccer team now finds themselves, slotted to play the top-ranked Michigan Wolverines at home this Saturday. Only this time, the Spartan underdogs will have to go into the contest without the sage guidance of Mr. Miyagi or Obi-Wan Kenobi.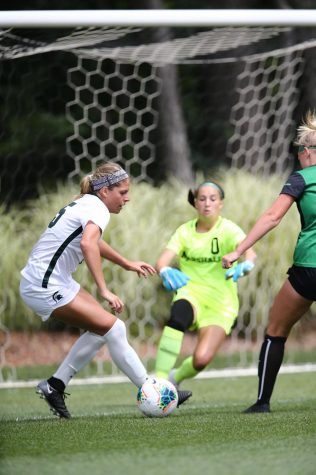 The Michigan Wolverines have been good this season, make that better than good. They currently sit atop the Big Ten rankings with an 6-1-1 record and 19 conference points. They also have the second highest winning percentage in the Big Ten and lead the conference in scoring.
 Yeah. That good.
On the flip side, Michigan State has struggled in the Big Ten. After starting the season with an impressive 7-1 record in non-conference play, the Spartans have since been only able to muster a less than modest 1-5-1 showing, dropping them to the bottom of the Big Ten and placing them above only Minnesota. 
As their gleaming playoff dreams slowly dwindle away, the Spartans need this win more than any other game they've had this season.
The good news for the Spartans: they're playing at home. MSU has displayed an impressive 6-1 record at their home DeMartin Stadium this season, the second best home record in the Big Ten. However, the bad news for the Spartans: Michigan is playing away. 
Michigan has been excellent on the road this season, boasting a 5-2 record and scoring nine of their 15 goals on enemy territory. They head into Saturday's match in East Lansing coming off of a double-overtime road victory against Northwestern and 4-1 stomping in Illinois; both teams that have defeated the Spartans in their past two games. 
For head coach Tom Saxton and the Spartans, the key to success in Saturday's match is finding a way to remedy their scoring woes and keep up with the high-flying Wolverines. Easier said than done. 
Since entering the conference schedule, MSU's offensive output has steadily declined. After leading scorer Gia Wahlberg went down with an injury a few games back, the slump has become progressively worse. 
For the Spartans to have a chance in Saturday's contest, some changes are going to have to be made to fill Wahlberg's shoes and refine their offensive attack.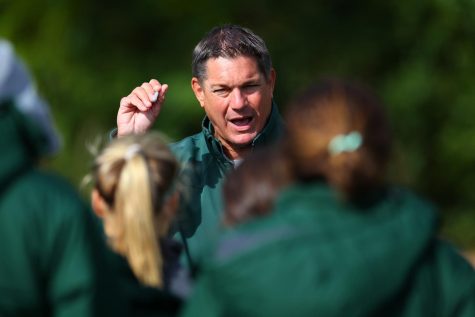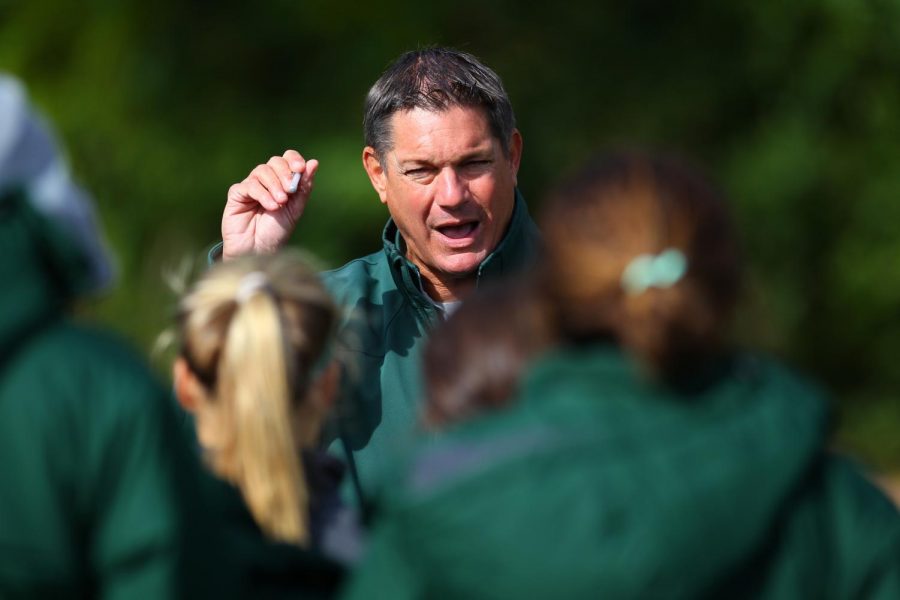 With that being said, this match should be a good one. There's something about a team with their backs against the wall that seems to draw upon the miraculous circumstances of fate. 
It's said that you should never corner a wild animal, and with their dying hope of postseason play on the line, nothing to lose and everything to gain, this Michigan State team is starting to look like a desperate mother raccoon who just got caught with you between her and her babies.
Contact Henry Menigoz at [email protected] Follow him on Twitter @HMenigoz.