The crossroads of Michigan State's season
Ian Gilmour, Men's Soccer Beat Reporter
October 11, 2019
EAST LANSING – The Michigan State men's soccer program has reached a fork in the road during its 2019 campaign.
To this point, it has been a campaign marred by injury, offensive struggles and more losses than expected. 
And while the injuries, struggles, and losses have not halted, MSU has continued on, and arrived here: a date with one of the darlings of college soccer. The Maryland Terrapins. 
Maryland, headed by one of the best college soccer coaches ever in Sasho Cirovski, is coming off a season where it won the NCAA National Championship. And though they lost four players to the MLS SuperDraft and Donovan Pines to a homegrown contract with D.C. United, the Terps have not dropped off much at all.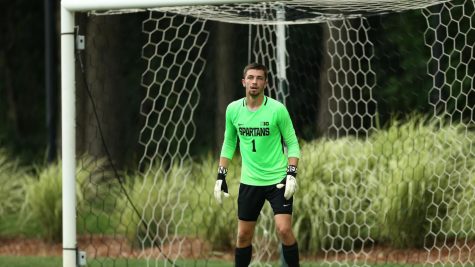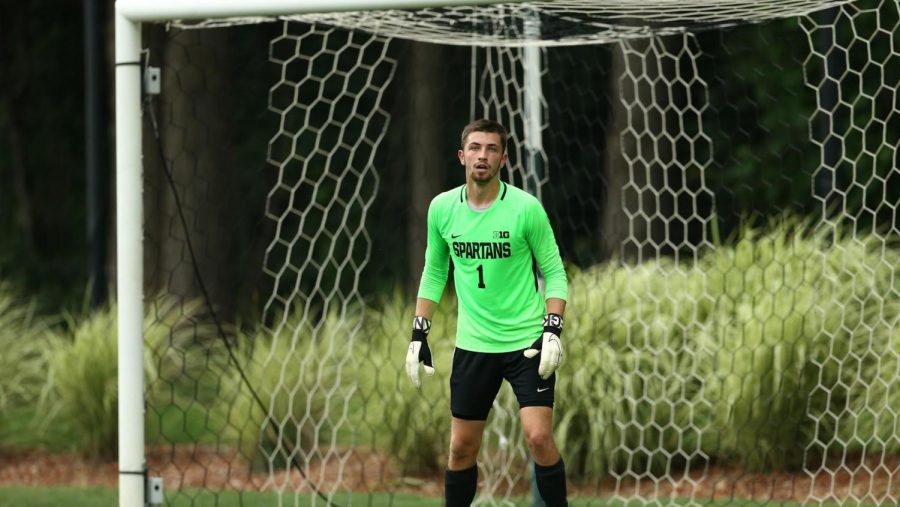 It's no surprise they're having another good year. In his 25 years at the helm, Cirovski has not endured a single losing season in terms of overall record. 
"You're playing the defending national champions," MSU head coach Damon Rensing said. "Maryland is a great program."
This is a Maryland program that got off to a rocky 4-5-3 start in 2018 and then rattled off nine victories in its final 11 games and didn't give up a single goal during the NCAA tournament en route to winning the College Cup.
One of those nine wins came at DeMartin Stadium during the quarterfinals of the Big Ten tournament, when Eric Matzelevich knocked home a rebound to send the Terps through with a one-nil win in overtime. 
And Maryland certainly didn't forget about that win. On Thursday they tweeted a video of that Matzelevich game-winner with the caption, "The last time the boys were in East Lansing…"
While DeMartin has been a difficult venue for opponents to play at, MSU is still winless at home this season, posting a 0-5-2 record in East Lansing. 
For Rensing and his side though, it's not all doom and gloom.
Of course, the overall record is not pretty. While few expected them to replicate the same success they enjoyed last year, a 2-6-2 mark at this point in the season is below expectations.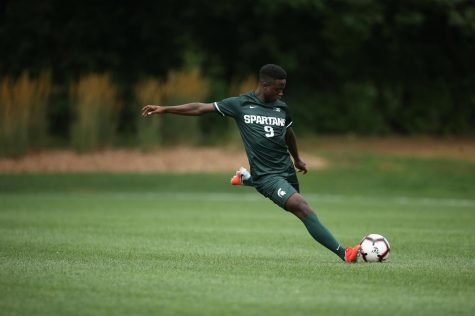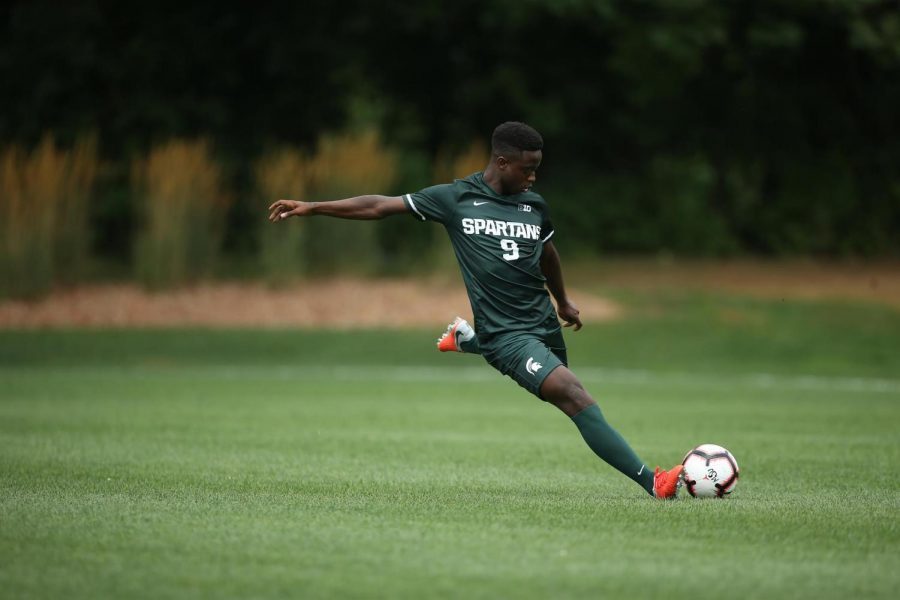 But if you disregard their record at the beginning of the season, MSU sits at 2-1 in Big Ten play and fourth in the league with a game in hand on Michigan and Penn State, in second and third place respectively.
They've pulled off two solid road wins, at Rutgers and Wisconsin, and though a 3-0 home loss to Penn State is a blemish, it's the only time MSU has lost by more than a goal all season.
This all spotlights just how momentous their matchup with Maryland is. 
They've come upon a game which those across the pond call a "six-pointer." MSU is on six points in fourth place, with Maryland on their tail in fifth on four points.
A Maryland win would mean they leapfrog MSU and most likely leave them behind for the remainder of the season. An MSU victory however, would bring them level on points with first-place Indiana.
Not only would that be a monstrous morale booster, but it would put the Spartans in a wonderful spot for the potential of hosting a Big Ten tournament game come November. 
Yes, there's still an entire third of the season to go before the Big Ten Tournament arrives, and thinking a result in early October could determine postseason home-field advantage may be folly. 
Regardless, MSU's season has indeed reached a fork in the road.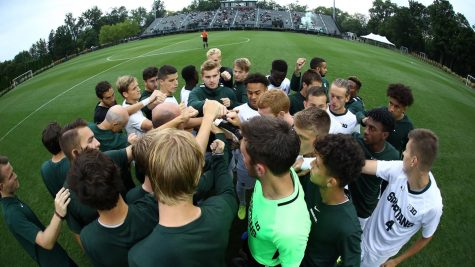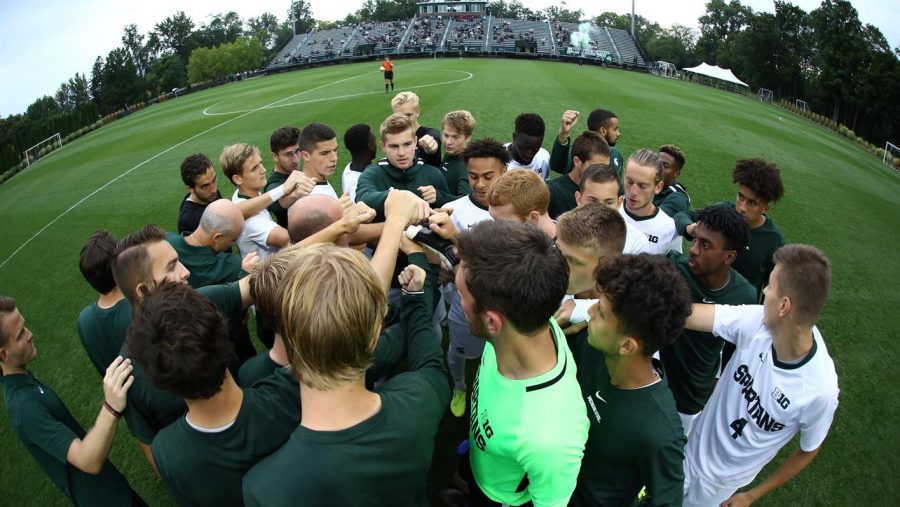 One path leads forward and is marked by a win over Maryland. It leads to a positive end to the season and potential postseason action. 
The other path goes backwards, is distinguished by another home loss, albeit to the reigning champions, and leads down a road with little hope, a route which MSU did not intend on taking when the team embarked on this season. 
Which path the Spartans travel will be dictated by many factors, but at the end of the day, the players on the field will decide their team's fate. 
"If you can't get up for a game like tomorrow," said Rensing, "then I don't know what you can get up for."
Contact Ian Gilmour at [email protected] Follow him on Twitter at @IanGilmour04.