Spartans to face "special" defense in Wisconsin
EAST LANSING, Mich. – "It's going to be a big boy game." Fresh off a lopsided defeat at the hands of the Ohio State Buckeyes, the Michigan State Spartans are tasked with facing yet another conference "big boy'' in the No. 8 Wisconsin Badgers. Fans of old-style, smash-mouth football are in for a treat this Saturday when these two gritty foes square off at Camp Randall Stadium.
In a season that has featured a myriad of running backs receiving significant playing time under first-year offensive coordinator Brad Salem, an interesting development emerged Monday morning, as it was announced that sophomore running back LaDarius Jefferson has entered the transfer portal.
This comes on the heels of yet another key contributor, Connor Heyward, announcing his transfer intentions a little over a week ago. With so much turnover at a key position, increased pressure is now on the shoulders of Elijah Collins, who expressed his confidence in receiving the bulk of the carries from here on out.
"They'll give me the ball and I'm just going to keep going," Collins said. "That's how I was raised and brought up, to take the ball and go."
A common theme that emerged from the practice facility was a sense of frustration at how little preventable mistakes built up and eventually doomed the Spartans. Blame was shared on both sides of the ball for the moments of lapsed execution.
"There were a couple plays that Coach D showed in the team meetings yesterday that pissed people off," quarterback Brian Lewerke said. "One of the mistakes was the throw I had and there were a couple defensive plays. It really is a game of inches."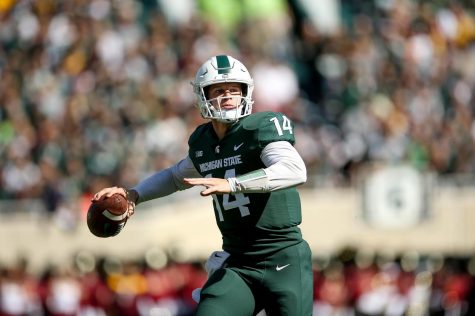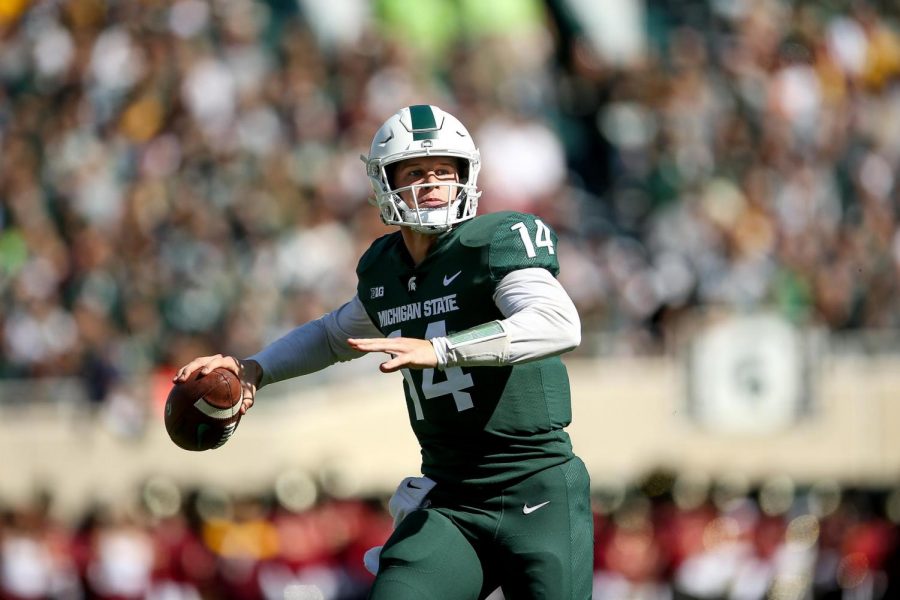 Attention to detail and flawless execution will be needed if MSU wishes to knock off Wisconsin. And this will be no easy task according to Salem.
"They are very sound. They are a special defense that is really good at what they do," Salem said. "They understand their fits and attack the offense at the point of attack."
Physical offense
Defensive Coordinator Mike Tressel further noted the physical ability of Wisconsin and the way in which they conduct themselves on the offensive side of the ball.
"It's a different style of offense than what we've played," Tressel said. "Our linebackers need to feel like they have not felt all year. They need to plan on taking out multiple bodies. They are who they are and that's what we are preparing for, and that's what we will see."
A hallmark of Wisconsin football over the years has been the ability to physically impose its will on opponents without concocting fancy schemes. Heisman hopeful Jonathan Taylor, who scored five touchdowns against Kent State, presents a unique challenge for a defense that yielded 172 yards to Ohio State running back J.K. Dobbins.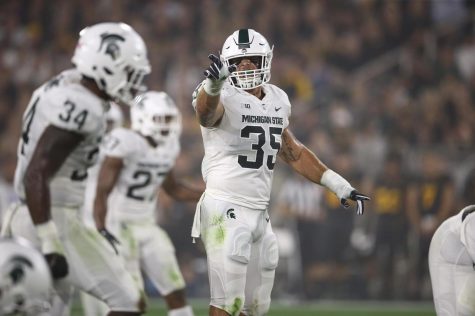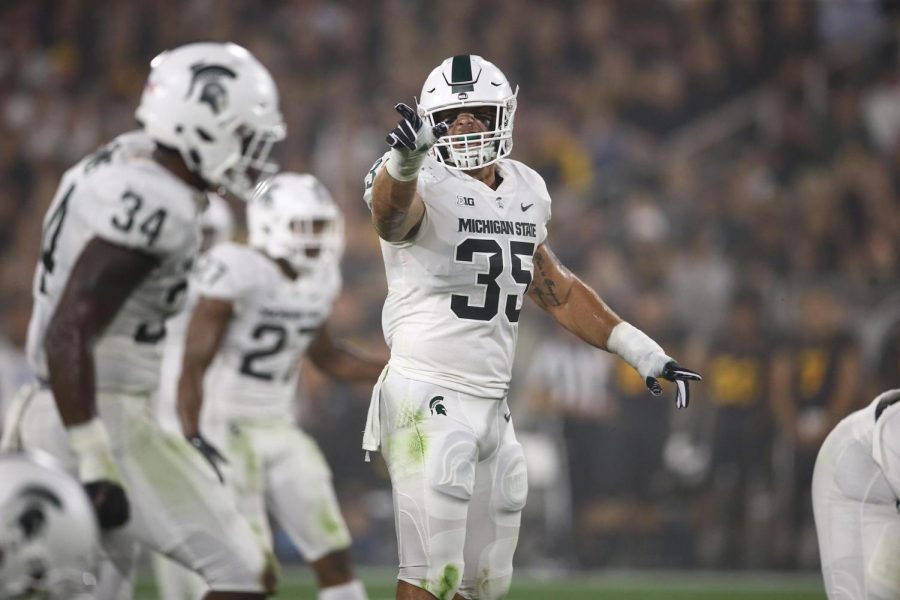 "He's really good," Tressel said. "He's fast, so when he gets in the open, he can finish. We've played against the Buckeyes, who if they get a crease, they're gone. He's as good as we've seen, but we've faced guys similar."
Tressel also noted how the chilly and somewhat unpleasant conditions that are projected for Saturday afternoon fall right into the Spartans' hands.
"It's a little bit like old school, Green Bay Packers football. It's going to be 40 degrees with snow in the morning. It's going to be old school football, which is sort of Spartan football."
The message of execution on slowing down Taylor was not lost by star defensive tackle Raequan Williams, who mentioned how the Spartans will need to play a flawless game to beat Wisconsin.
"This is another good team," Williams said. "We are going to have to play stick-free football to win the game. The biggest focus is stopping the run. Number 23 (Taylor) is a great player, and he is going to be a great focus for the offense and we need to stop him."
The bottom line entails the fact that Michigan State will need to play with more urgency than what was present against Ohio State. If the Spartans click on all cylinders and are able to neutralize Taylor, an upset of the ages could be in the making.
Contact Nathan Stearns at [email protected]. Follow him on Twitter at @NathanStearns11.