Dantonio becomes winningest coach in Spartan history with victory over Northwestern
EVANSTON, Illinois – Mark Dantonio became the all-time leader in wins in MSU history with a 31-10 win against Northwestern on Saturday. Dantonio surpassed Michigan State legend Duffy Daughtery, with his 110th win. He did it in the only way he knows how, with a dominant defensive performance.
"It's not an individual thing, it's so many people working towards it," Dantonio said.
Daughtery served as Michigan State's head football coach from 1954 to 1972, winning 109 games in his time. He also led the 1965 and 1966 teams to national championships. He ended his career with a .609 winning percentage. 
The game that was named the "Game of the Century" by national media that featured No. 1 Notre Dame and No. 2 Michigan State in 1966, was coached under Daughtery. The game ended in a 10-10 tie at Spartan Stadium. 
His 19 years as the Spartans' head coach is the longest tenured head coach in the team's history. Daughtery was inducted into the Michigan Sports Hall of Fame in 1975, as well as the College Football Hall of Fame in 1984. The football building on the campus of Michigan State University was named in Daughtery's honor.
Dantonio took over the reigns at Michigan State in November of 2006. In just 13 years, he has passed Daughtery for most wins all the time as a head coach and it doesn't look like he will be slowing down. Dantonio has had 10 winning seasons in his years at Michigan State, and six of those times has won more than 10 games.
He has captured three conference titles in 2010, 2013 and 2015. Dantonio led the Spartans to the Rose Bowl in 2013 and the Cotton Bowl in 2014 as well as 2015. That is just a testament to what Dantonio teams have done in the past.
This season, however, is the most important one to everyone on the team right now, including Dantonio. Players like senior quarterback, Brian Lewerke, knew that this win was a big one, but whatever is in the past is the past, and the team could only look forward.
"We were just focusing on getting a win, to be honest it wasn't mentioned once,  I don't think," Lewerke said.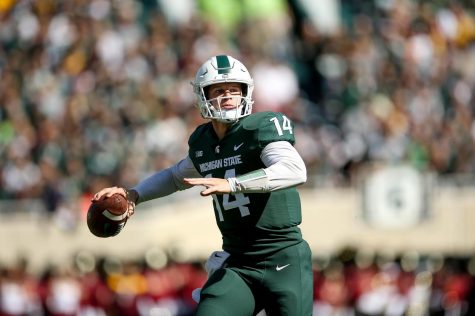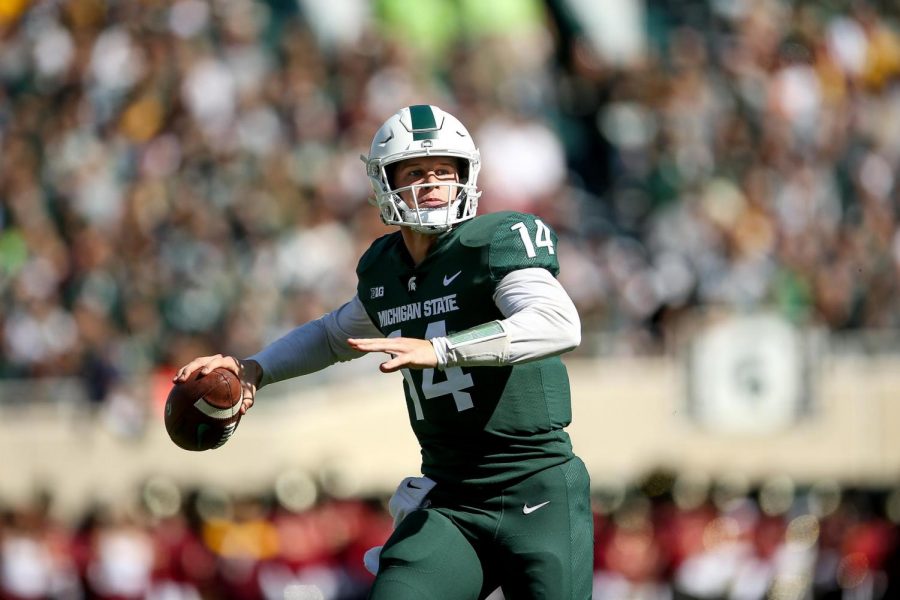 Dantonio has taken his fair share of criticism, as all head coaches do, especially since losing last week to Arizona State. But if his record shows anything, Dantonio knows how to coach, and more importantly, knows how to win. There will always be tough decisions as a head coach, but Dantonio has handled the criticism and made this program into a good team that can compete every year. 
His teams are known for their shutdown defenses, which was reflected against Northwestern, only allowing 10 points and 265 yards, 123 of those coming in the fourth quarter when Michigan State was leading 31-3. Senior linebacker and captain Joe Bachie was prepared to win this game.
"Business as usual," Bachie said. "Offensively, defensively, we focused and got Coach D his win today."
This 2019 season so far has been up and down with great performances for the entire team against Western Michigan and Northwestern. The season has looked bleak at times too, especially after the Spartans failed to defeat Arizona State at home last week. 
Coming off a very disappointing loss against ASU, Dantonio led the team back to a solid win against Northwestern, on the road, in Michigan State's first Big Ten game of the season. It could be just a glimpse of what is still yet to come for this team.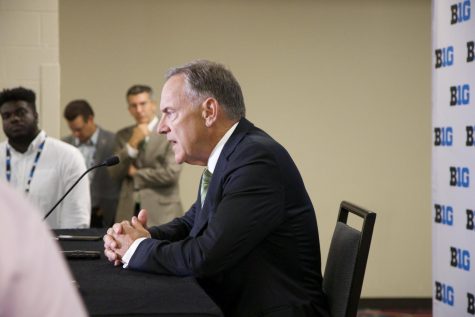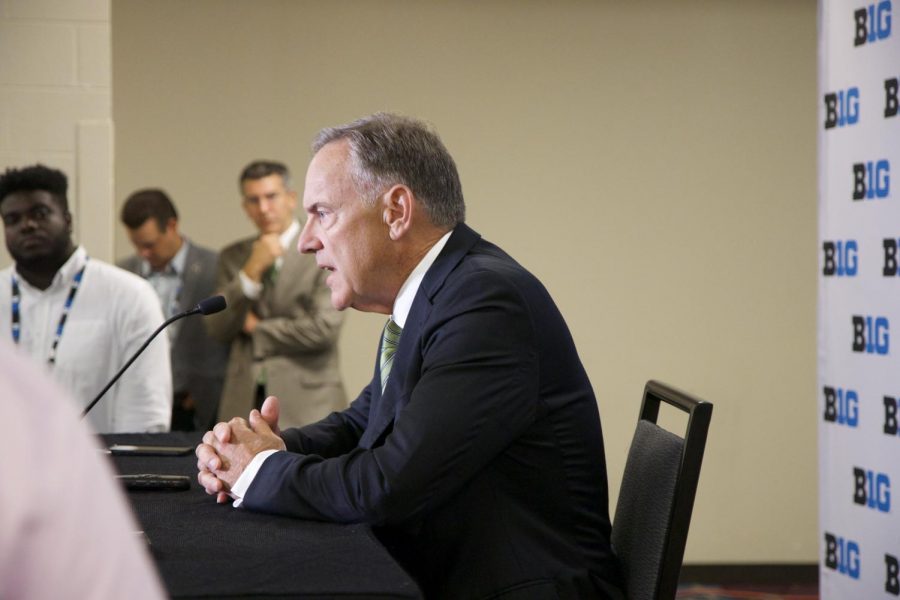 "We had a workman like attitude today," Dantonio said. "If something happened negatively, we would just line back up and play."
That statement was reflected many times today including a fourth-and-goal stop on the 1-yard line during the first quarter, stopping the Northwestern offense from scoring. It was Michigan State's first win against Northwestern since 2013. Despite that, despite his 110th win today, the most important win for Dantonio for right now, is the next one. 
"I've always been one to say, 'Let's go to the next challenge," Dantonio said.
One thing is for sure, as long as Dantonio is at the helm of the ship, Michigan State will be contenders and winners.
"You know sooner or later I knew it would come, I was just trying to focus on winning a football game," Dantonio said.
Contact Luke Saccone at [email protected]. Follow him on Twitter at @luke_saccone4.