Michigan State falls to Tennessee on final day of Spartan Invitational
EAST LANSING, Mich. – On the final day of the Spartan Invitational, Michigan State volleyball took its first loss of the season to the Tennessee Volunteers by a 3-2 margin.  
The Spartans started out hot in the first set and took it by the score of 25-16. Michigan State contributed 11 team blocks in the first including four each from Junior Alyssa Chronowski and Sophomore Rebecca Poljan. The Volunteers assisted the Spartans with a combined eight errors in the first set. 
This allowed Michigan State to pull ahead late after a closely contested first couple of minutes. All the momentum was on the Spartans' side, but the Volunteers wouldn't go away without a fight. 
The Volunteers followed up the slow start with two early leads in sets two and three. Tennessee was able to finish off set two by a score of 25-22, but the Spartans were resilient and stole set three after a small run. 
At the culmination of set three, the Spartans gained momentum leading into the beginning of the fourth set. This momentum wouldn't carry, however, with a run in set four from the Volunteers. They forced a late timeout by Cathy George, and to no avail. 
Sets four and five is really where the tides turned. The Spartans squandered an 11-point lead in the fourth, and allowed the Vols to come back into the match. Once the Vols tied it up 2-2 the Spartans never squandered any momentum. The Spartans couldn't gain the momentum back and felt defeat for the first time this season. 
"We let one run of points happen. That was the switch. We just didn't handle it maybe the way we needed too. They had a great server up there and she was serving tough and then it was everybody took a turn," head coach Cathy George said.
"It wasn't one person, we all took a turn at maybe not doing what we needed to do at that moment. So, you add those up, there's six kids on the court, and I could've done a better job at coaching at that moment and making an adjustment or putting a stop to that. I figured we'd answer right away, but we didn't. It's ok, we will learn from that we will grow."
About the Writer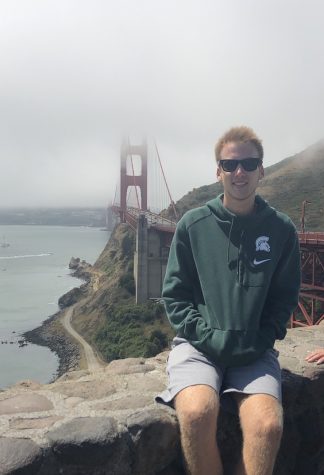 Sutton Magee
Sutton is a junior journalism student and football beat reporter who spent last season covering women's basketball for Impact. He was also a frequent contributor to the Breslin Breakdown podcast. He has previously covered soccer, hockey, and volleyball for Impact.