Dandron: Dantonio calls out offense, now it must answer against Western Michigan
EAST LANSING, Mich. – Mark Dantonio strolled to the podium early on Tuesday with his signature scowl. But this time it wasn't because of a loss, or poor defensive play. It seemed it was about, as it has been since last season – offense.
"I'm going to call it as I see it up here right now, I'm going to send a message to our football team. We have a long season ahead of us. We can play much better than that," Dantonio said when asked about the offensive line. 
"I was disappointed in the effort when I see guys running routes that are not at full speed. I see guys blocking at the point of attack, throwing a shoulder in there, not addressing a defender, it can't happen. We've predicated ourselves on being tough here any way you cut it."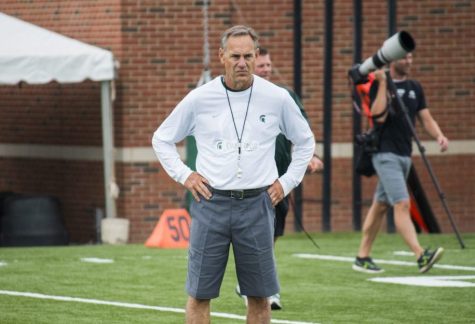 Toughness is what many Dantonio-era teams have leaned on when it comes to winning football games.
Something that the offensive line and offense as a whole, banged up already, wasn't able to do against Tulsa was showcase its talent against a formidable – yet beatable – front seven. 
The offense, despite the exciting differences on the surface: appearances by Rocky Lombardi on fourth down and short-yardage situations, or different formations, is not much better thus far than last year.
Yet.
That's what this team has the opportunity to show against Western Michigan on Saturday. That the offensive side of the ball can compete against a Western Michigan defense that let up 34.5 points per game last year.
"Just try to keep the locker room together, you know, we say what happens on the field stays on the field," senior defensive end Kenny Willekes said when asked about the locker room and the offensive players. "We're a team, we're a brotherhood. So just not bringing that (noise) into the locker room."
"At the end of the day, we all know everybody can make plays," safety Dominique Long said. "It's all about executing. We still have faith in our guys, our goal is to just bounce back to the next game. Whatever happened in the past is the past."
That family feeling, picking up each other when they're down, is so important every season. I have watched many a talented football team torn apart because one position group or side of the ball doesn't feel like the other is holding up its end of the bargain.
MSU's offense has the chance to hold up its end of the deal on Saturday.
"As I told our football team yesterday, you have the good, the bad and the ugly. The ugly was the penalties. We talk about penalties over and over and over again," Dantonio said on Tuesday. 
Some of them are forced penalties, a pass interference or something like that. Sometimes a holding call. Some of them are unforced. 
"We have to limit the unforced penalties, jumping offsides. We had too many of those that put us immediately in situations," Dantonio said.
The Spartans were not only hampered by 14 penalties for 122 yards, the offense effectively had scoring drives taken away. Just like Cody White's kick return to almost half field – negated by a penalty.
"You never want to see them. Not in game one, not in game two. So those things have to be eliminated," offensive coordinator Brad Salem said after Tuesday's practice.
As head coach, Dantonio walked in pissed off about penalties and questions about his offense, you could tell that later on Tuesday that the team would be working at practice.
"We got after it," Long said simply.
Salem fielded questions about the offense as his players walked into the locker room behind him.
"It was a very good practice," said Salem. "Our guys will get their mindset right, it's a great group of kids."
Western Michigan on the clock
The Broncos are coming off a 48-13 bashing of Monmouth University this past weekend, a game in which quarterback John Wassink threw for 368 yards and five touchdowns.
"We are a lot better than we were two years ago, and I know they're a lot better than they were two years ago. So it's another ball game," defensive coordinator Mike Tressel said. "These guys are a completely different challenge than Tulsa was, without a doubt."
Wassink brings an entirely new skill set to the table than Zach Smith, with his running ability – six rushing scores in nine games last season – and passing ability, throwing for 35 touchdowns and 10 interceptions in 18 career games.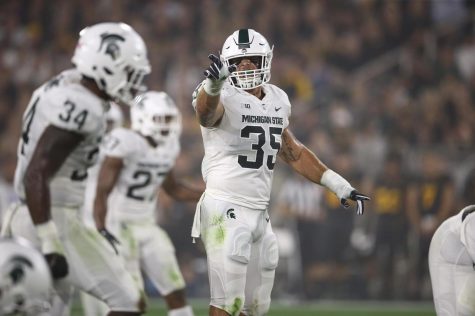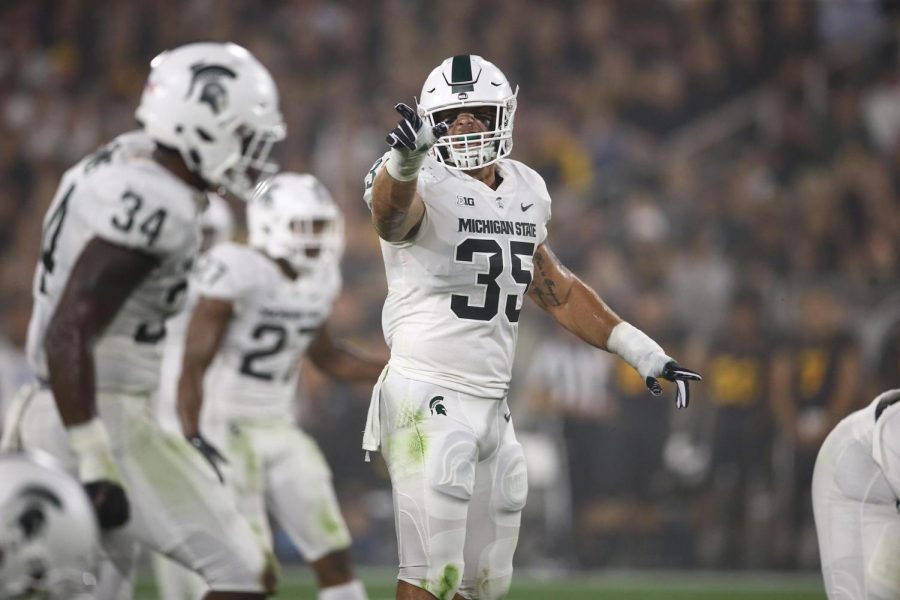 This Western Michigan team, who many thought lacked a talented receiver like former Broncos Greg Jennings and Corey Davis, may have found that in redshirt freshman DaShon Bussel. 
Bussel, in his first career game, had 116 receiving yards and a touchdown on five catches. The statistics may be buoyed by a 60-yard catch – but the Knoxville, Tennessee native may be ready for the bright lights at Spartan Stadium.
"We're excited for Western to come in here. Good team, solid offensive line, they work real well together," Willekes said. "Very experienced quarterback, proven winner, and they got a couple of fast skill guys on the outside and the running back position. So we're excited for the matchup and are ready to go."
The Western Michigan defense, only allowing 13 points to the Hawks, could be a problem for the offensive side of the ball for MSU. 
MSU will have to solve the problem come Saturday.
Contact Joe Dandron at [email protected] Follow him on Twitter at @JosephDandronMI.