S6E14: Mercifully Over
Podcast: Play in new window | Download
Subscribe: Apple Podcasts | RSS
It's the last Spartan Red Zone of the regular season, and it's got some talk on All-Big Ten teams, dream Playoff scenarios and much more!
Kyle Turk, Andy Chmura, Joey Ellis and Aidan Hunt quickly move past MSU's 14-10 win over Rutgers last weekend before looking at what Ohio State's blowout of Michigan means for both schools. Kyle complains about All-Big Ten offensive linemen for a while, and the guys each give their ideal Playoff scenarios after Saturday's conference championships. The #SRZPickEm segment closes the show with a neck-and-neck battle for the top spot.
About the Writer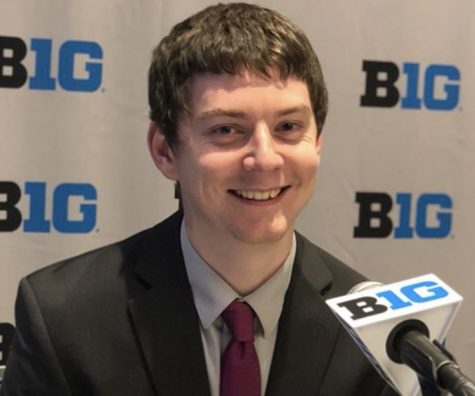 Kyle Turk, Author
Kyle is a recent graduate who last served as WDBM's Sports Editor, a position he had held since December 2017. A Lake Orion, Michigan native, he covered MSU football for the past two years as well as fill-in duty for men's basketball in that same stretch. He will also wake up on weekend mornings to watch English Premier League soccer. Hire him.