Meet the Directors | News Team
Impact 89FM (WDBM) is more than just music; we're more than a radio station. Our new "Meet the Directors" series invites you to get to know the people behind all the content we produce for our readers, listeners and loyal fans.
This week, we meet Cole Tunningley, Sami Luke and Max Johnston of the news team. Cole, a junior English major, is WDBM's news director. Sami, a sophomore English major, and Max, a fifth year senior journalism major, are both the assistant news directors.
These three, alongside a team of volunteers, produce a weekly podcast — The Undercurrent — as well as in-depth feature articles covering East Lansing, Lansing and Michigan State University's campus. Together, their team has investigated and reported on everything from Lansing's opioid epidemic, various social issues, and even the Well Hall preacher.
Why did you decide to join the Impact?
Sami: I thought I wanted to be a journalist, so I thought I would start here because I would always listen to the Impact, since I'm from around here, in high school.
Max: I just wanted to meet people, and then I heard about news team, so I just showed up to a meeting and came to realize I really enjoyed radio and podcasting, so it sort of happened accidentally.
Cole: I know I saw them at orientation and it seemed like the only cool thing out of all the booths. I thought where am I going to meet my people, and I thought it was at the radio, so I came here. Funnily enough, I thought I was going to be a DJ, then I got an email from the news director and I thought they were asking me to be a DJ, but I showed up at the station to a news team meeting and here I am. It's all history.
If you could to start a conspiracy theory that everyone would believe, what would it be?
M: I would want to start like a Matrix kind of thing. I would want to convince more and more people that this is all an illusion or a simulation, and that none of this matters and that we're all living a lie. I would want more people to buy into that, like in a playful way. Not just in a twisted, dark way, but I just think it'd be fun if more people thought what they did doesn't matter and acted as such.
C: I would start a conspiracy that since this country's inception it's been founded on rotten ideals of white supremacy, which did not go away after slavery was abolished, but have continued in the form of the school of prison pipeline, the military industrial complex… I just want that idea to catch on with the general public.
M: (laughing) it's not necessarily a conspiracy theory, but…
C: I know, I'd just like more people to join me on that one across the country.
S: I literally cannot think of anything… The one I can think of is that humans can actually breathe underwater, so you won't drown… No that's dumb.
M: Well is there one thing you want to convince people of? That's how I did mine.
S: We'll that would mean it has to be something true probably.
M: Not necessarily.
S: Ok, mine would be that men were planted here by evil aliens and have, with solely their physical force, taken over this planet and enslaved women.
What's your favorite part about working at The Impact?
S: I would say, exploring topics that interest me or topical issues that interest me and sort of bringing light to them.
M: Probably the creative freedom we have. It's a really good way to get clips and be professional. We report on what we're interested in. I feel like the show takes on the form of the news directors who are working on it, and luckily we all work well together. We can cover what we want, which I think is really enjoyable and helps me find my unique voice in radio.
C: I like all the different things I've been able to experience over the years, like sneaking into a Donald Trump rally with a news crew and their cameras, and I was the only one not in a suit walking around getting glares from people, and getting to go ghost hunting in Livonia, talking to the guy who plays guitar on Michigan Ave. I've been to a lot crazy places and I've seen a lot of weird things, and they've all affected me. So I'd probably say my favorite part is getting to cover all the things we get to report on, from the weird to the meaningful.
If you life was a movie, what would the title of it be?
M: Ah, geeze. Stranger Than Fiction is already taken. That would've been it
M: Oh I got it … "Highly Opinionated. Poorly Educated."
C: Mine would be "Gremlins 3: The Newer Batch." Yeah, because "Gremlins 2" is called "Gremlins 2: The New Batch," so the third one is the newer batch.
M: You're just hopping on a franchise as that point. 
C: Some stories are told with such lucidity that you feel like you've lived them.
S: I'm so bad at these questions, I like freeze up and can't think. I guess mine would be "Stressed and Depressed."
If you could eliminate any artist or band off the Earth, who would it be? 
S: I'd choose Drake.
M: That was fast. 
C: Why Drake?
S: I just don't like Drake. I don't know. 
M: I mean, he is a dick.
C: That means you don't want Degrassi to exist either.
S: Well no, just his part in Degrassi.
M: They'll just find another Canadian actor.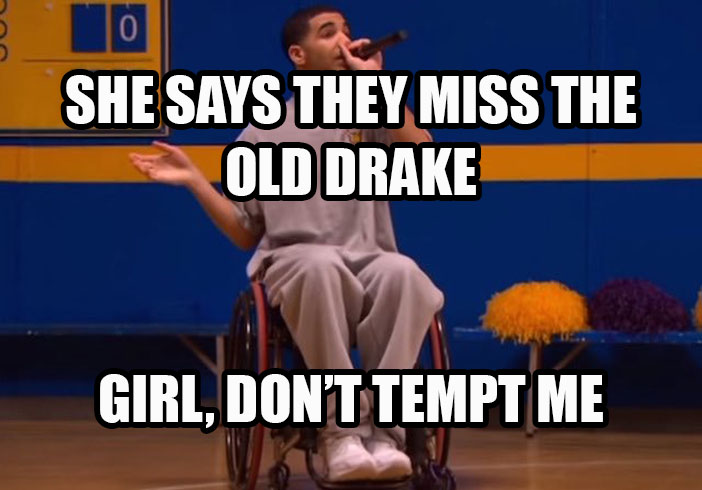 C: Mine would be… I got it. Eminem.
M: Good answer! Ah, that's good.
C: I hate Eminem. He's not the best rapper, he's not in the pantheon of great rappers. He's associated with Michigan, which is disgusting. Our Michigan artists should be Danny Brown and Sufjan Stevens replace Eminem and Kid Rock as the defining Michigan artists.
M: I would want to get rid of someone that's had influence, so it's not like I'm just getting rid of one artist, but everyone under them. 
C: Exactly. They used Eminem as an Army recruitment tool. He's done horrible things.
M: Ya know what, probably the Red Hot Chili Peppers. I feel like they inspired a whole generation of tomfoolery. I even like some of their songs, but I feel like if I got rid of them, Donald Trump might not have won. There's not a direct one to one correlation, I just feel like it would've had a sizeable impact.
C: That makes me think of Sublime too. That's in that same category of like 'Oh, I just don't want to have to deal with this band and their fans.'
M: That's what I'm saying. Their influence would be felt and I think we would all be a little better off, and I like some of their songs. Stadium Arcadium is a decent album.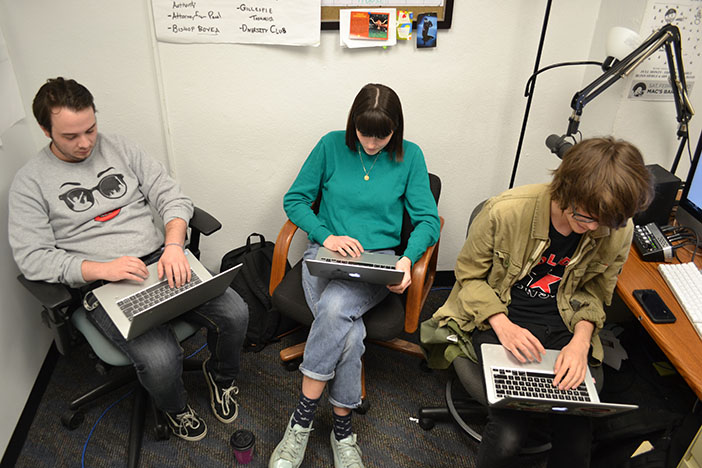 Check out more from the The Impact's news department on our website!