Russo embracing chance to be Spartans' next starting QB
EAST LANSING— For  newly-acquired MSU quarterback Anthony Russo, a change of scenery was needed.
"My main reason for leaving Temple was I didn't feel that I was progressing both on and off the field as a quarterback," Russo said during a media availability session Tuesday. "I don't think I was where I needed to be."
This sense of stagnation and lack of growth that Russo faced eventually led to the difficult decision of packing up and moving some 650 miles away in order to pursue a chance to display his skills at the highest level of competition in college football.
"I knew that with one year of eligibility left and my goal to play in the NFL…I had to put myself in an opportunity that I was going to be in an offense that was similar to the next level," he said.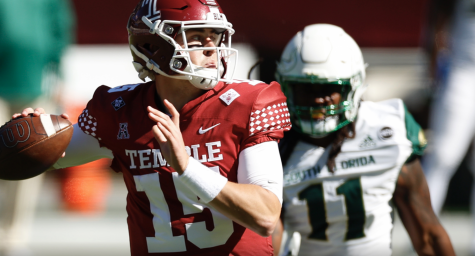 For a Michigan State offense that averaged 18 points a game in 2020, the 11th-worst mark in Division I, the addition of a savvy veteran like Russo, who has the ability to orchestrate the vertical passing game, was sorely needed. In his four seasons at Temple, Russo threw for 44 touchdowns and over 6,000 yards with 32 interceptions in addition to building a reputation as a gunslinger who enjoyed taking shots deep down the field and fitting throws into narrow windows.
Although somewhat turnover-prone, Russo led the Owls to two consecutive eight-win seasons in 2018 and 2019 before missing the final four games of the 2020 season due to injury. With deep-threat receiving leaders Jalen Nailor and Jayden Reed returning, as well as Wake Forest running back Kenneth Walker transferring in, Russo will have a plethora of quality options at his disposal to potentially improve his draft stock.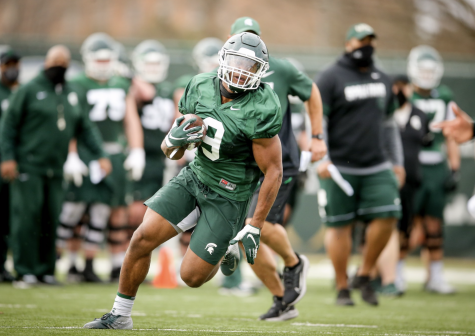 "I think the biggest thing that they (MSU) spoke about throughout the recruiting process was what Michigan State can do for me, how I would fit into their offense and how that would help my skill set and help me go to the next level,"  Russo said. 
Russo's chief competition in the battle for the starting quarterback role will come from returning redshirt sophomore Payton Thorne. After opening up the 2020 season as the No. 2 option behind former quarterback Rocky Lombardi, Thorne showed flashes of pocket awareness and exceptional playmaking ability in the pocket, most notably in a 325-yard, three-touchdown outburst against Penn State last December.  
As with Thorne, Russo has, at times, struggled with trying to do too much when trailing during a game.  His primary focus in the offseason has been limiting the number of forced errors over the course of a game.
MSU offensive coordinator Jay Johnson mentioned that he believes Russo got into a pattern of trying to make every throw without always easing off the gas pedal and "taking what is given." According to Johnson, a primary focus during offseason training and spring practice has been getting Russo to understand that trying to make every throw is not always a wise thing to do.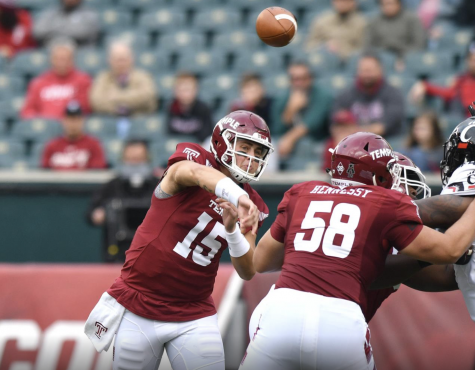 "When you get a pretty talented quarterback that particularly has good arm talent, sometimes guys think they can make every throw," Johnson said.
Interceptions aside, the overall experience that Russo possesses (he started 26 career games at Temple) along with perhaps the best throwing arm on the roster should benefit what was an anemic Spartan offense in 2020. In addition, the veteran experience and winning culture that Russo brings in should help with the development of intriguing freshman quarterback Hampton Fay, who, like Russo, possesses a good degree of arm strength and the ability to make every throw expected of an exceptional quarterback.  
"Every time I go out onto the field, I want to be perfect," Russo said. "I know that's not a reality."
The Spartans don't need a perfect Russo, but something close certainly couldn't hurt.