Best Albums of 2015
I was too lazy to write up an introductory paragraph for this, let's just get right into it.

[su_box title="Kendrick Lamar | To Pimp A Butterfly" box_color="#ededed" title_color="#000000″]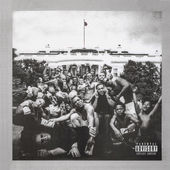 We'll skip all the praise and pleasantries because you've undoubtedly heard all of them by now. However, if you've been living under a rock for the past two years, To Pimp a Butterfly is not only a capstone to Kendrick Lamar's career but a timely civil rights album that, regardless of your musical preferences or tastes, has cemented it among other seminal protest albums like Gil-Scot Heron'sThe Revolution Will Not Be Televised or Public Enemy's It Takes A Nation of Millions To Hold Us Back.
A vicious rant against not only the injustices present for black individuals in the United States, the record is also autobiographical in its exploration of Lamar's identity crisis and the responsibility and pressure of his meteoric rise as a hip hop icon and role model. Beyond the cultural context, it's just a damn good rap album. "How Much A Dollar Cost" amply displays Lamar's storytelling abilities as he debates with himself that he deserves to keep everything he's earned, surround himself with material possessions courtesy of Lucy (Lucifer) and Uncle Sam (self-serving capitalism). His run-in with a homeless man displays the true value of a dollar when Lamar's selfishness forces the angel to reveal himself as Jehova and "tell you how much a dollar cost/The price of having a spot in heaven/Embrace your loss/I am God/" "Hood Politics" tears into the hypocrisy of practically every power system be it political ("Ain't nothin' new but a flow of new DemoCrips and ReBloodlicans/Red state versus a blue state, which one you governin'?") or musical ("Critics want to mention that they miss when hip hop was rappin'/Motherfucker if you did then Killer Mike'd be platinum/")
"Wesley's Theory" and "For Free?-Interlude" are sendoffs to hip hop's jazz and funk roots while the live performance of "i" on the album, which differs from the single released back in September of last year– a far more self congratulatory and egotistical song without context – becomes a call to action for black America when Kendrick interrupts the track to engage the crowd: "No forreal, answer the question, how many niggas we done lost bro?/This, this year alone/Exactly. So we ain't got time to waste time my nigga/"
[su_youtube_advanced url="https://www.youtube.com/watch?v=8aShfolR6w8″]
[/su_box]

[su_box title="Father John Misty | I Love You, Honeybear" box_color="#ededed" title_color="#000000″]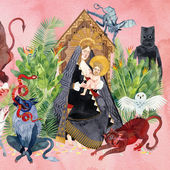 Titles can be rather self-explanatory or completely misleading. In the case of Father John Misty, the nom de plume of ex-Fleet Foxes Josh Tillman, it's the latter. I Love You, Honeybear is an album about love in a very non-traditional sense. The title track alone demonstrates Tillman's fatalist approach to romance: "My love, you're the one I want to watch the ship go down with/The future can't be real, I barely know how long a moment is/Unless we're naked, getting high on the mattress/When the global market crashes
It's made all the more surreal by Tillman's powerful and emotive croon that makes it feel like a genuine profession of love and not the acerbic critique of it that it is.
Aside from its bitter attitude towards love and affection, the album itself is a dynamic collection of blues-rock, ballads, and more hard-edged alternative rock. Big single "Chateau Lobby #4 (in C for Two Virgins) is a love ballad with a trumpet solo that could be played over a setting Spanish sun while "Bored in the USA" is Tillman pouring his disappointment over somber violins and piano as he crows: "Is this the part where I get all I ever wanted/Who said that/Can I get my money back/I'm just a little bored in the USA/Oh just a little bored in the USA/Save me white Jesus/Bored in the USA" The focus is squarely on Tillman's voice and his lyricism, but I Love You, Honeybear's best tracks are the more dynamic ones including the raunchy hard rock of "The Ideal Husband" or the indie folk of "The Night Josh Tillman Came To Our Apt."
[su_youtube_advanced url="https://www.youtube.com/watch?v=iY37fixfN_A"]
[/su_box]

[su_box title="Degiheugi | Endless Smile" box_color="#ededed" title_color="#000000″]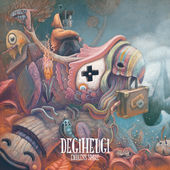 Endless Smile turned out to be a grower for me, as at first listen I though it was a slightly above average trip hop album with a whole lot of filler. Yet the more I listened, the more the subtle melodic changes throughout the album's 58 minute run time wormed its way into my head, even the filler. Like French contemporary Chapelier Fou, Degiheugi mixes orchestral brass and woodwind arrangements among more traditional mid-tempo hip hop beats.
Opening track "Qu'attendez-vous de moi?" combines an infectious Blockhead-esque piano loop with shuffling drums and French sung lyrics. Other tracks include English lyrics, such as the Josh Martinez featured "Bonsoir et bonne chance."  The only significant criticism for Endless Smile would be some repetitive filler tracks, but that's really due to being dwarfed by the other superbly layered compositions like the above-mentioned songs and album closer "Une nuit avec elle."
[su_youtube_advanced url="https://www.youtube.com/watch?v=Tg1HlZxsfmU"]
[/su_box]

[su_box title="Oneohtrix Point Never | Garden of Delete" box_color="#ededed" title_color="#000000″]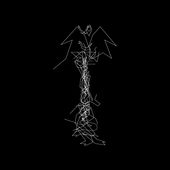 Daniel Lopatin's quasi-ambient electronica has been undergoing a steady metamorphosis throughout his career. Gone is the Replica era's focus on subtle melodic nuances and chopped up samples in favor of more erratic drum patterns and excitable synths, best evidenced on his previous album R Plus Seven. "Ezra" may just be the perfect embodiment of this new sound. Abrupt silences build around the various textures Lopatin creates with bass and guitar fuzz reminiscent of Fennesz as techno like synths dart around frantically.
This isn't to say Oneohtrix Point Never has completely abandoned minimalist ambient. "Mutant Standard" begins with an Aphex Twin sounding percussion burst before it gradually gives way to suspended atmospheric pads. The cover art alone is more indicative of the representative form that Lopatin's music takes on Garden of Delete. What at first appears as a mish mash collection of sonic elements (or various lines) eventually comes together to resemble some sort of form, open to various interpretations.
In some ways it's similar to the absurdity of creation, which at first appears completely random, but makes sense the longer you look. Is it any wonder Garden of Delete's disjointed nature seems to make more sense when you shorten it down to the acronym G.o.D.?
[su_youtube_advanced url="https://www.youtube.com/watch?v=td-e4i2BL_Q"]
[/su_box]

[su_box title="Intronaut | The Direction of Last Things" box_color="#ededed" title_color="#000000″]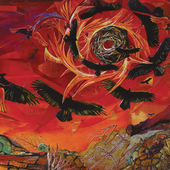 For those concerned that Intronaut was going the way of many progressive metal bands (looking at you Between the Buried and Me) and softening their sound as they continued along, The Direction of Last Things's opening song "Fast Worms" is here to remind us why Intronaut is at the top of their game and one of the most consistently creative metal bands active today.
It starts in a brash flurry of bended guitar notes and Joe Lester's jazz-infused bass lines before Sacha Dunable's dry bark comes blaring in. The use of clean vocals that became more prominent on Valley of Smoke and Habitual Levitations is better incorporated on this album, keeping the energy of Intronaut's brand of progressive sludge moving in a steadfast direction (get it?) throughout. Clean, jazzy noodling breaks feel less of a distraction and more as appropriate bridges between the songs' heavier parts, allowing Lester to show off his impressive fretless bass chops.
This time around the band seems much more in sync together. On Habitual Levitations, the band admitted in interviews that they wrote most of the tracks around a bass line Lester would throw down which is by no means a criticism, but it means that the band took a more improvisational tone with less memorable head-banging moments. The album as a whole feels like a return to form for Intronaut, not a regression in songwriting per se, but an embrace of the thrashier side of their music demonstrated on Prehistoricisms (also evidenced by the distinctly similar visual cues on both album covers.)
Perhaps the greatest improvement to their sound is the guitars, which take on a more leading role than past efforts. Along with this, Danny Walker's drumming has stepped up incredibly, lending The Direction of Last Things a new dynamism in its percussion than previous Intronaut albums. You only need to take a listen to album closer "City Hymnal" to see the band's fantastic synergy at play.
[su_youtube_advanced url="https://www.youtube.com/watch?v=Gff7odhL8xg"]
[/su_box]

[su_box title="Baroness | Purple" box_color="#ededed" title_color="#000000″]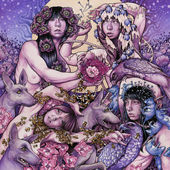 Coming in right near the end of the year, Baroness proves once again to be the leaders in the thriving Savannah, Georgia metal scene. Given the band's predilection for color themed albums, one would think Purple is a combination of the aesthetics of Blue Record and The Red Album. Well, it's certainly not incorrect. However like the color purple, it still leans more towards a cooler color, softer in intensity, thus Purple sounds more in line with Blue Record.
The single "Shock Me" is a prime example, with its repeated titular chorus pushing the song closer to radio friendly rock territory. It's still undoubtedly metal, as opener "Morningstar" is quick to demonstrate, while "Try to Disappear" relies on a galloping drum pattern that harkens back to Blue Record's "A Horse Called Golgotha."
Love is a demonstrable theme throughout the album, in many ways due to the band's near fatal bus accident in Bath, England. Having lost their drummer and bassist following their recovery from the accident, Baroness were able to find quick replacements and miraculously produce an album that not only sounds distinctly Baroness but even expands in new directions.
Single "Chlorine and Wine" treads close to ballad territory and is probably the most radio friendly song on the album; while "Desperation Burns" has both guitarists trading arpeggiated solos back and forth while lead guitarist and singer John Baizley lets loose his just-slightly-gruff clean vocals atop a sustained synth drone as he sings: "You can close your eyes/Sit back and enjoy the ride/Love still remains/Unclose your eyes, desperation burns/"
[su_youtube_advanced url="https://www.youtube.com/watch?v=qhS0j3WxfWY"]
[/su_box]

[su_box title="Sleaford Mods | Key Markets" box_color="#ededed" title_color="#000000″]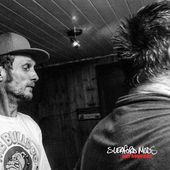 I don't think there is a single group of people that can dish out jaded cynicism in a dry, sarcastic manner in the way the British can. The collective effort of vocalist Jason Williamson and musician Andrew Fearn currently, Sleaford Mods channels the counter-culture rage of mid 70s punk with political diatribes more commonly associated with hip hop in a spoken word revival of new wave and post punk.
For those not familiar with the cultural terms, Sleaford Mods are a couple of guys pissed off at the state of middle class existence in the United Kingdom, at pretentious art types and those obsessed with image and fashion (ironic considering that was a defining feature of the mod subculture in 1960s Britain, which Williamson cites as an influence.) Fair warning, Williamson does not shy away from creative slurs throughout Key Markets.
While some of the zingers may go over the heads of those not familiar with British pop culture, the humorous vitriol still pours through. Just take a gander at "Cunt Make It Up" for a prime example: "Wannabes never change it's the wannabe show/And you always wannabe the same posy shit/And leather jacket, motorbikes from the 50s/You live in Carlton you twat/You're not Snake fucking Plissken."
Or perhaps my favorite track off the album, "Bronx in a Six," which guts the pompous upscale Londoner with reckless abandon: "Just like you with ya Maharishi shoulder bag/Walking the strip like you fucking own the path/You wonder why you got no mates?/You pretend to be proud of your own culture/Whilst simultaneously, not giving two fucks about ya own culture/What culture? Fuck culture! The blueprint of all control/"
It should be noted that if you're not entertained by the lyrical message of Sleaford Mods and the biting delivery of Williamson then there's not much else for you on Key Markets. Fearn does a fantastic job laying down simplistic enough bass and drum lines to give the album a forward momentum but it's very much punk: simple, repeated and only there to be in service towards the singer as opposed to operating on its own. If that's not a problem, then give Key Markets a spin and enjoy one of the punkest albums to come out in the 21st century.
[su_youtube_advanced url="https://www.youtube.com/watch?v=v631Np2Ncx8″]
[/su_box]

[su_box title="Alabama Shakes | Sound and Color" box_color="#ededed" title_color="#000000″]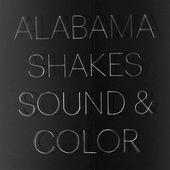 The delay I had in listening to Alabama Shakes is a damn disgrace honestly. It was only after "Don't Wanna Fight" dropped that anticipation for the new album reached a fever pitch for the wider rock scene and myself. Quite a few critics have described Alabama Shakes as attempting to break out of a specific genre mold on Sound and Color, moving away from being strictly "that band with a really catchy summer song called 'Hold On.'"
Sound and Color is a perfect example of a sophomore album done right. The core Southern blues-rock vibe is still present but with the added grit of a neo-funk groove and choice usage of electronic components. The eponymous "Sound and Color" is a fabric that slowly unfurls with layers of orchestral strings, mallets and splashes of background synths as Brittany Howard's vocals chants in a higher register throughout. "Don't Wanna Fight" is underscored by a funk laden bass line and Howard's voice oozing swagger throughout. The staccato drum and bass interplay on "Guess Who" gives a toe tapping zeal to the otherwise sparse but cheerful guitar chords and falsetto gang vocals later on.
Sometimes Sound and Color goes back to the basics, with the ironically named "Shoegaze" unabashedly embracing a southern rockabilly tempo and mood for most of its duration. It's dynamic, energetic and proudly displays the band's inspirations and their musical capabilities.
[su_youtube_advanced url="https://www.youtube.com/watch?v=faG8RiaANek"]
[/su_box]

[su_box title="Ghostpoet | Shedding Skin" box_color="#ededed" title_color="#000000″]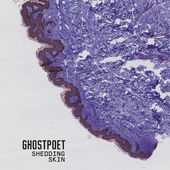 For whatever reason, people seem really keen on labeling Ghostpoet (Obaro Ejimiwe) as abstract or experimental hip-hop. It seems a misnomer, considering very little of Shedding Skin falls into the standard genre conventions of hip hop or rap for that matter. Sure there's a steady beat that's either a simple drum kit or very minimal electronic chords and Ejimiwe does sing/speak in meters, but by that logic Leonard Cohen is hip-hop too. The semantics surrounding genre tags is honestly rather boring but it's a disservice to Ghostpoet's creativity to try and box him into something that only covers a quarter of his whole sound.
Shedding Skin is Ghostpoet's third full length LP and the furthest distanced from his older brand of brooding electronica found on Peanut Butter Blues and Melancholy Jam. Notable this time around is the prominent use of guest vocalists throughout the album. Nadine Shah's distant wail of "But you say no name…" plays into a call and response with Ejimiwe on "X Marks the Spot" while on "That Ring Down the Drain Kind of Feeling" her voice takes on a raspier tone which gives the song's chorus a bleak noir-esque sensation with the buzzing guitar strums and plodding bass line.
Ghostpoet's own voice is a very relaxed kind of tenor, with just enough of a rough edged intonation to give his morose lyrics on heartbreak and letting go a greater weight. When he does bring in vocal features, they either fill in the silence spaces between Ghostpoet and the simplistic instruments ("Be Right Back, Moving Houses" featuring Paul Smith) or plays into a thematic sense of antagonistic relationship on "Yes, I Helped You Pack" which has Ejimiwe performing a duet with Etta Bond.
The instrumentation on Shedding Skin is more organic than on past albums, relying more on guitars and live drums. Back to the original critique of Ghostpoet's designation as a hip-hop artist, I find the musical progressions on most of Shedding Skin to be more akin to post-rock if anything. Instruments come in at quiet intervals and gradually morph throughout the track's duration. "Yes, I Helped You Pack" starts with a minimal tom-tom beat and minor chord scale progressions on guitar before a snare fill segues into a full on breakdown with haunting background vocals and pulsing synths before settling back down.
Nearly every track progresses in various movements throughout their duration, slowly adding new sections that crescendo and climax before coming back down. Whether this is indicative of a new direction for Ghostpoet or a brief experimental detour remains to be seen, in either case Shedding Skin is still an emotional and, despite simplistic-at-first-glance songwriting, surprisingly complex record.
[su_youtube_advanced url="https://www.youtube.com/watch?v=0OmtRTqeW2s"]
[/su_box]

[su_box title="Defeater | Abandoned" box_color="#ededed" title_color="#000000″]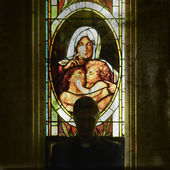 Defeater has been stubbornly insistent on maintaining their multi-album narrative detailing the ceaselessly depressing lives of an impoverished family in post-World War II Jersey. Whether the band's creativity across its four albums and one EP has suffered for it is up for debate among fans, though there is truth in saying the band has been following somewhat of a similar formula with each release. At the same time, Abandoned is a catchy hardcore record that might not reinvent the band's sound but still has plenty of heart.
Derek Archambault has some of his best growls on Abandoned, though the lyrics have become far more simplified this time around. Given the theme of prayer one could say this repetition is thematic, but it does make the album seem less thoughtful than past albums whose imagery was far more detailed. Lyricism aside, this is still a solid hardcore album.
Andy Reitz's drumming is on point as ever, which makes the repeated "I was a good man once" on "Unanswered" hit with a harder punch. Defeater still loves playing with A minor chords so the guitars do their job just fine, really they're at their best when they hit the clean breaks for some much needed variety or subside to let Archambault's vocal rage break through.
It might seem weird to have this album on a best-of list with all the criticism, but it's because I enjoy Defeater so much that I'm hard on it. Abandoned is still an excellent hardcore release this year and a welcome addition to the band's core narrative, thought the consistency across Defeater's discography is starting to show some creative wear.
[su_youtube_advanced url="https://www.youtube.com/watch?v=0_GGI_qopvA"]
[/su_box]

[su_box title="The Phantom Band | Fears Trending" box_color="#ededed" title_color="#000000″]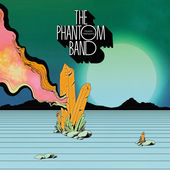 Fears Trending is actually the second part to a double album Scottish psych-rock revivalists The Phantom Band dropped, beginning with 2014's Strange Friend. I considered reviewing the two albums as one but felt that would be cheating, not to mention they're quite different sonically. On first listen to opening song "Tender Castle," it seems like much of the same as Strange Friend, imitating that album's opener "The Wind That Cried the World" with a repeated electronic beat and the band coming in later.
Unlike Strange Friend's opener, Fears Trending is a slower record that builds into each song in a methodical manner. While Strange Friend dabbled with elements of folk and even doom metal,Fears Trending has an overall more focused tone throughout. There are still plenty of varied sounds on here, with the electronic elements taking on a more standalone role. "Local Zero" has warbly synths that sway with Rick Anthony's vocals creating a weird kind of lullaby despite the mid paced tempo and ascending arpeggio near the end. "Denise Hopper" uses a mild filter on Anthony's vocals to create a ghostly kind of wail as fizzy beats pop in and out with the drums and back and forth guitars, culminating in a drum solo that fades away to guitar feedback.
Too often psych rock bands rely too heavily on effects to give their songs an atmosphere, but The Phantom Band are too talented of musicians to use that as a crutch. The drums in particular do a phenomenal job of using fills to flesh out the songs while Duncan Marquiss and Greg Sinclair's guitar harmonies play off each other brilliantly: be it the strummed chords on "Spectrelegs" or the broken melodies on "Denise Hopper." The overall package comes together with tight production that brings out the best of the various elements of The Phantom Band, making Fears Trending one of the best psych-rock albums to come out in recent memory.
[su_youtube_advanced url="https://www.youtube.com/watch?v=FHChMK99DQU"]
[/su_box]

[su_box title="Oddisee | The Good Fight" box_color="#ededed" title_color="#000000″]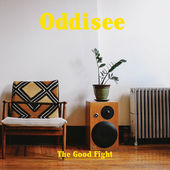 Let's not beat around the bush, 2015 was a very violent year, the kind of violence that rap is made for. We had our civil rights record on To Pimp A Butterfly and practically every big release this year has touched on unfair justice, dead black youth and the struggles of growing up in impoverished projects. In that sense it's nice that Amir Mohamed, better known as Oddisee, decided to drop The Good Fight whose opening track "That's Love" is a funky clavinet intensive song that channels the best of Oddisee's rhyme scheme and feel-good grooves of Parliament (which makes sense given Mohamed's production beginnings in the basement of Garry Shider, member of the Parliament-Funkadelic music collective.)
Really, The Good Fight is an affirmation by Oddisee that underground rap isn't dead and, more importantly; it can still be powerful without cozying up to big labels. "Want Something Done" may as well be the thesis statement to the album as Mohamed raps: "We started off locally and now it's changed globally/That's the way it's supposed to be/Single seeds only grow to trees if left alone to breathe/So let's take some time to expose the weeds/Feeding off the roots of the culture vultures next to you/Convincing you they saving the forest/When they the wrecking crew/"
Outside Oddisee's conscious verses and high-energy flow, the production on this record is top notch. It embraces a more organic feel, using traditional instruments like a mid tempo trumpet loop on "Contradiction's Maze" or very Roots sounding percussion on "Counter-Clockwise." I won't say The Good Fight is going to have the same kind of cultural impact as To Pimp A Butterfly, much as I'd like it to, but if you're not convinced that 2015 has been a phenomenal year for hip hop then you owe it to yourself to give The Good Fight a listen.
[su_youtube_advanced url="https://www.youtube.com/watch?v=w8-tQoLDXyU"]
[/su_box]

[su_box title="Iran Iran | Milk Time For Spiders" box_color="#ededed" title_color="#000000″]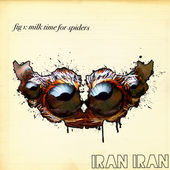 The Bristol based math rock band aren't reinventing the wheel with their latest release Milk Time For Spiders. But what they lack in innovation they make up for in quirky songwriting and catchy melodies characterized by its jagged arrangement. "Olivia Newton John Belushi" is the tamest song on the record, building upon a single arpeggio and gradually adding in subtle variations and percussive additions until it does a total about-face on "You Make Me Feel Ted Danson" (yes, the celebrity name shtick is on every track name.)
"Michael Manhunter" is probably the highlight of this short little EP, with its opening riff sounding cacophonous with the faintest hint of a rhythmic harmony pulling through. Just as the groove sets in, it flips the script with a descending bass chord and loud cymbals crashing in later, getting louder and louder before falling away to the opening riff again. At only 17 minutes it's a short but fast listen and well worth it for those into unconventional instrumental rock like Giraffes? Giraffes! or And So I Watch You From Afar.
[su_youtube_advanced url="https://www.youtube.com/watch?v=gUia3qlHTPM"]
[/su_box]
[su_box title="Oresund Space Collective | Slip Into the Vortex" box_color="#ededed" title_color="#000000″]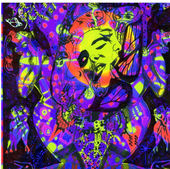 Oresund Space Collective is, well, a collective more so than a band. Made up of Danish, Swedish and American musicians the group gathers for lengthy jam sessions (Slip Into the Vortex is roughly 80 minutes long) that always carries a space-rock aesthetic. To pin them down as one particular genre would be misleading, since the group mixes in elements of funk, jazz, krautrock, reggae and stoner rock throughout their jams.
"I teleported to Acapulco" is a fairly subdued jam, relying heavily on cosmic synths and a jazzy interplay between the bass and drums as a saxophone flutters in and out to lend an air of mystery to the track. The 24 minute long "Mothership Machinery" goes through a number of movements, starting off at first with an unholy matchup of stoner rock and funk that slowly devolves into a psych-rock medley with the strangest of oboe solos dominating the latter half of the song. Special praise should go out to the bassists, who not only keep pace with the madness on Slip Into the Vortex but also help glue all the dissonant elements together in a way that makes it all work.
[su_youtube_advanced url="https://www.youtube.com/watch?v=-QZUn1Jy7zY"]
[/su_box]

[su_box title="Young Fathers | White Men Are Black Men Too" box_color="#ededed" title_color="#000000″]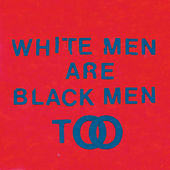 Young Fathers, the RnB-meets-hip hop-meets-electro futurism trio from Edinburgh, are an enthralling project. Formerly on the anticon label, their latest album mixes the delirious trip hop of Massive Attack with the alternative rap production of Shabazz Palaces and Metronomy into something wholly unique. Hell, even using those bands to describe their sound doesn't do an adequate enough job.
White Men Are Black Men Too is a dense album with numerous standout tracks. "Rain or Shine" starts with plucky organ and builds with oohs and aahs, tambourines and background vocals singing "I may not be around/I may not be around come rain or shine/" until that becomes the main rhythmic element. "Shame" has pitchy wooden blocks with shouts and humming working its way in the mix and defiant shouts of "It ain't right" channeling some serious Otis Redding. "27" reminds listeners of the desperation of "Bohemian Rhapsody" ("I'm 27/And not in heaven/I killed a man with my bare hands, please forgive me/Lack of passion/Leave the dumb boy alone/" and a beat that sounds straight out of a tUnE-yArDs b-side. Young Fathers avoids easy classification, which is exactly the kind of breath of fresh air that music today needs.
[su_youtube_advanced url="https://www.youtube.com/watch?v=2PdYvkaYsaU"]
[/su_box]

[su_box title="Lupe Fiasco | Tetsuo & Youth" box_color="#ededed" title_color="#000000″]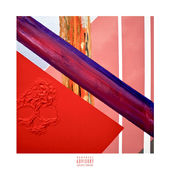 After Lasers seemed to indicate Lupe had acquiesced to music industry pressure to dumb down his music, he was quick to release Food and Liquor Part II as a way to show that he was in fact still the talented artist we knew him as. Yet despite some standout tracks like "Battle Scars" it seemed that Lupe Fiasco was never going to recapture the same fire he dropped on his 06 debut. Well, call it a comeback or call it whatever, but Tetsuo & Youth's "Mural" seems to be a gigantic middle finger by Lupe to anyone who ever doubted him. It's a near 9-minute long freestyle over a piano loop that continues to impress as it goes on. How many rappers can rhyme "reign" in a creative enough way that it doesn't come across as lazy? "I prefer pretty girls to reign all over the world/And not rain like, rain man or like rain dance/Or rain like a slight chance of rain when it's raining/Or rein like dear slaves, the Santa Claus slave man/But reign like Queens that reign over made man/"
But Tetsuo & Youth isn't a one hit, that's it album. "Dots and Lines" has breezy piano and smooth harmonica that underscores much of the main chorus, a devilishly catchy repeat of "You look just like how I'm a be/Sacred geometry/In a line, in a line, in a line, in a line, in a line/Three angles in kind, on time, go straight, don't sign/" There's a tendency for Lupe Fiasco to play word salad with his lyrics for the sake of rhyme and flow, which can be off-putting to those who prefer their rap message to be more apparent. Take the time to really dig into the meaning behind the rhyme and you start to see a rapper that's fully aware of his troubled relationship with hip hop and the pressures he's faced to simplify his music for the sake of "fans" and the industry and kneeling to neither.
The schizophrenic production ("Dots and Lines" begins with a banjo solo and "Body of Work" has a near 2 minute saxophone break to end the song) feeds into this narrative conflict as well, but rather than being disjointed or superfluous it actually fits rather snugly. It's a shame that Tetsuo & Youthcame out so early in 2015, as it was definitely overshadowed by the various other acts that dropped albums this year, but it's more than worth one's time. This is Lupe at his best.
[su_youtube_advanced url="https://www.youtube.com/watch?v=XNn0BEU5VDY"]
[/su_box]

[su_box title="Death Grips | The Powers That B" box_color="#ededed" title_color="#000000″]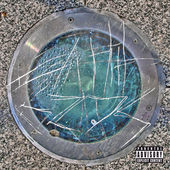 Death Grips are a musical phenomenon. Even music listeners who don't normally pay attention to this corner of alternative hip hop/rap have come across the name Death Grips. The group's falling out with Sony is literally on display with No Love Deep Web's provocative (and juvenile) phallic album cover. After dropping the first half of this album with Niggas on the Moon, the group unceremoniously disbanded with a note written on toilet paper and promised the next half of Niggas on the Moon would be released soon. Months went by and the Internet was constantly abuzz with speculation on what the album would be and whether Death Grips was seriously over. Then, out of nowhere, The Powers That B dropped without any aplomb and the group was back.
If you don't care about any of that then quite frankly you probably won't care much for The Powers That B either, and this is mainly because Death Grip's antics ARE part of the music. Sure one could go in depth and break down "Inanimate Sensation's" maddening screeches and rubbery synths behind MC Ride's cryptic lyrics, but it really wouldn't do justice to Death Grip's absurd mash-up of punk rock and hip-hop. The return of live drums courtesy of Hella's Zach Hill is a welcome addition to The Powers That B, as is Flatlander's other-worldy production that combines the vocal talents of Bjork on the first half (yes, really) and disorienting warps on "Beyond Alive" or "Death Grips 2.0" At this point there's not much else to say other than if you haven't listened to The Powers That B, then you missed the most enigmatic albums of 2015. That alone makes it worth a listen.
[su_youtube_advanced url="https://www.youtube.com/watch?v=QWR0-s30WsY"]
[/su_box]

[su_box title="And So I Watch You From Afar | Heirs" box_color="#ededed" title_color="#000000″]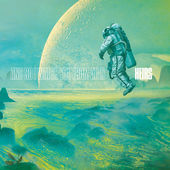 Like contemporaries Tera Melos and Adebisi Shank, And So I Watch You From Afar (ASIWYFA) makes hyperactive math rock that goes for loud and bombastic. What helps ASIWYFA stand out is their heavy use of gang vocals, usually at the more climactic moments on the album.
"Wasps" makes use of these vocals almost entirely throughout the track, adding another textural layer to it. "People Not Sleeping" will have the band channelingPatagonian Rats-era Tera Melos at first then fly into cymbal crashes and shouts, followed by passages of slow-building post-rock and bouncy arpeggiated guitars.Heirs doesn't really change up the ASIWYFA formula (though calling it a formula is a bit misleading) but rather provides more of the same that their fans have come to expect. It certainly follows more from All Hail Bright Futures in that it's dropped the more aggressive overdriven guitar tone from their debut and Gangsin favor of a brighter tone. Nevertheless, it's refreshing to see a band stick to its songwriting guns while still retaining a creative edge to their music.
[su_youtube_advanced url="https://www.youtube.com/watch?v=CF9BgEt_WMM"]
[/su_box]

[su_box title="Leviathan | Scar Sighted" box_color="#ededed" title_color="#000000″]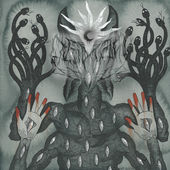 For those who run in metal circles, and more specifically the black metal scene, you've heard of Wrest. The moniker of Oregon native Jef Whitehead, Wrest has been behind the scenes of practically every big name American black metal band that's made a name for themselves. Whitehead's production credits include Nachmystium, Twilight and Sunn O))), and much of the doomy dark ambient from that last band slithers throughout Scar Sighted.
Scar Sighted is as much a black metal album as it is a doom one; it's overwhelming in its sound, drenched in bleakness and wears its influences on its sleeve. The thrash aggression of Celtic Frost and Venom and the ambient decay of The Ruins of Beverast on Scar Sighted create a milieu of aggression that emphasizes the best of black metal's progenitors while keeping a fresh twist to it.
"Gardens of Coprolite" has shrill guitars dancing around maniacal shrieks and "Dawn Vibration" begins with a drum fill that punches throughout the song. Given his background as a percussionist, Whitehead's production on Scar Sighted is a lot less lo-fi, meaning every hit and blast beat comes through just enough to make an impact, and the guitars bear this murky fuzz that's still distinguishable between notes without sounding too bright. If you're the kind of person that thought Deafheaven was too happy for black metal or just want something that's dark and aggressive without coming across as cheesy, listen to Scar Sighted. It's Leviathan's crowning achievement and a celebration of the entire black metal subgenre.
[su_youtube_advanced url="https://www.youtube.com/watch?v=w3cIqZvZD-E"]
[/su_box]

[su_box title="Deafheaven | New Bermuda" box_color="#ededed" title_color="#000000″]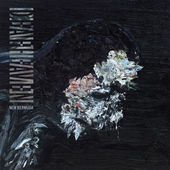 The surge in popularity Deafheaven experienced, even among fans that wouldn't normally be into metal, is honestly uncanny. There's no doubt that shoegaze has made an incredible comeback (some would say it's become trendy) but to combine that with elements of black metal and post rock and have it work as well as it did on Sunbather is just mind boggling. Given that massive success, Deafheaven could easily have just released a rehash of Sunbather and done just as well. Instead, they went back to the drawing board to release an album that pulls far more from the black metal scene than indie rock or any gaze related acts.
New Bermuda's opening song "Brought to the Water" erupts with blistering drums and eerie guitar feedback, typical black metal fare. Soaring guitars factor in later but rather than acting as an emotional climax like they do on "Dream House," they always skirt the line between major and minor keys and give way to atmospheric noodling more reminiscent of Alcest. "Baby Blue" might be the closest New Bermuda comes to imitating the band's older sound, but outside of that the musicianship and songwriting put forth by Deafheaven is decidedly darker, more traditional and more aggressive.
The production is still superb (which more hardline metalheads would say disqualifies New Bermudafrom being "true-kvlt" black metal) but considering Deafheaven isn't attempting to make a strictly black metal record the point's moot. This may not be black metal in the vein of the original scene, but given that many big name acts have been gradually embracing a lighter more expressive breed of metal (Lantlos and Wolves in the Throne Room come to mind) it's ridiculous to imply that Deafheaven is doing anything astoundingly different on New Bermuda. The difference is, they've done it with fantastic results and made some of the most engaging metal to come out in a genre that constantly faces threats of stagnation.
[su_youtube_advanced url="https://www.youtube.com/watch?v=ifyQfFNgO3E"]
[/su_box]

[su_box title="The World Is A Beautiful Place & I Am No Longer Afraid To Die | Harmlessness" box_color="#ededed" title_color="#000000″]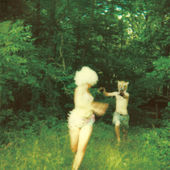 "What can you know about life if you've never died?/You think that the world's alright but that's a lie cos we're afraid to die/And that's alright" lays at the heart of the opening salvo on TWIABP's sophomore album Harmlessness. TWIABP has always been the kind of emo band that you'd play on a dreary afternoon when the mind begins to dwell on too many problems in the world that build into an overpowering sense of hopelessness.
"Relax, there's more the world than suffering" the Connecticut emo collective seems to say, here's a little under an hour of music to make you feel better. Perhaps calling them emo is misplaced, there is certainly the emphasis on emotional lyricism but there's just as much of a reliance on the "crescendo-core" of third wave post rock a la Explosions in the Sky and Six Parts Seven throughoutHarmlessness. The first ten seconds of "January 10th, 2014" are spacious strums that throw in crunchy bass and building drums; continually building up to a duet-shouted "Are you Diana, the Hunter?"
This time around, TWIABP has trimmed some of the fat from their debut to make an album that is still filled to the brim with the creative excesses of early 2000s indie rock, the layered textures of post rock and the youthful exuberance of emo. Rather than coming across as negatively pretentious or overwhelming, it all contributes to that extreme defiance towards pessimism that makes up so much of TWIABP's sound. Fear not the end, because the world truly is a beautiful place and Harmlessness is here to remind us of that, as "Rage Against the Dying of the Light" tells us: "Between earth and sky, we'll build a fire so high they'll turn all the lights out/And all will sing: 'I am alive, I deserve to be'/Not getting quiet, swallowing age/But bless those sharp tears/"
[su_youtube_advanced url="https://www.youtube.com/watch?v=mVg0lBtzgQQ"]
[/su_box]

[su_box title="Four Tet " Morning/Evening" box_color="#ededed" title_color="#000000″]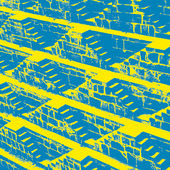 Four Tet has always made off kilter IDM in the vein of Modeselektor and Apparat, usually with a little more of a choppy drum beat and vocal samples as instruments than lyrical vessels. New to his repertoire this time around is the use of Bollywood singer Lata Mangeshkar on the first half of Morning/Evening. The 20-minute "Morning Side" is graciously carried along by the tantric singing of Mangeshkar, which along with the shuffling drums brings to mind images of a holi festival winding down.
Many a critic have pointed out Four Tet's loss of his grandmother a couple years back as inspiration for this vibe on Morning/Evening, though this is by no means a sad record. What's actually quite interesting is that "Morning Side" sounds a little more morose than "Evening Side," could be because "Evening Side" features far less vocal arrangements, or maybe it's due to the chilled out ambient that makes up most of latter song's length. Though the two songs combined make up a 40-minute runtime, Morning/Evening breezes by quickly and is one of the more impactful electronic albums to come out this year.
[su_youtube_advanced url="https://www.youtube.com/watch?v=nWJV83LyBz8″]
[/su_box]

[su_box title="Titus Andronicus | The Most Lamentable Tragedy" box_color="#ededed" title_color="#000000″]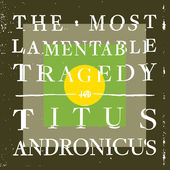 The Most Lamentable Tragedy trades the slightly rough production and rabid angst of Titus Andronicus' previous albums for a more sleekly produced and lyrically focused rock opera. Frontman Patrick Stickles uses proxy characters throughout the album to relate his mental anguish in a way that explains his musical motivation and the costs incurred from that.
It's a bold move for a band to drop a rock opera after Local Business was generally perceived as underwhelming coming off of the critical success of The Monitor. Amazingly, Titus Andronicus have not only crafted their biggest album to date, it's also the most musically complex with guest instruments including violins, a glockenspiel, clarinets, flutes and tenor saxophones.
This may not be the place to start for those unfamiliar with Titus Andronicus, then again the tone of The Most Lamentable Tragedy is such a significant departure from their past efforts that it's almost like listening to a new band. In either case, this album is well worth the lengthy duration, which depending on your view can be seen as the rebirth of a new Titus Andronicus.
[su_youtube_advanced url="https://www.youtube.com/watch?v=2d5BSY7AIe0″]
[/su_box]

[su_box title="Hiatus Kaiyote | Choose Your Weapon" box_color="#ededed" title_color="#000000″]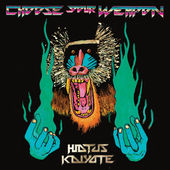 Australian neo-soul group Hiatus Kaiyote's sophomore album Choose Your Weapon is some of the coolest lounge jazz that I've listened to all year. Vocalist and guitarist Nai Palm's RnB singing style is undeniably groovy and can change cadence and pitch on the fly to the suit the needs of the pseudo-improvisational nature of the album.
"Shaolin Monk Motherfunk" has Palm singing "Drop into this" in time with rim clicks and occasionally dipping her voice into a lower register for variety. Palm and Simon Mavin's synthesizer work in tandem halfway through "Swamp Thing" to create a foreboding ascent as Palm sings "A toothless/Grinned swamp thing/Is lurking/Come get you" whereas on "Atari" Mavin goes wild with the synths atop Paul Bender's bass improv and Perrin Moss' amen breaks on the drum kit. Traces of lounge provide low key rests between the bustling jams, yet Choose Your Weapon can hardly be called a boring record. The dynamism and interplay between each member is worth a listen alone, alongside some of the most progressive takes on jazz and soul this side of Erykah Badu,
[su_youtube_advanced url="https://www.youtube.com/watch?v=JFbhqeQ8IP8″]
[/su_box]

[su_box title="Gavin Turek and Tokimonsta | You're Invited" box_color="#ededed" title_color="#000000″]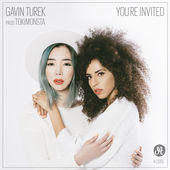 Gavin Turek and Tokimonsta have collaborated many a time in the past, but on You're Invited the duo decides to switch priority of what to focus on. Whereas on past Tokimonsta works Turek's voice would be an accent to the music (particularly on the trip-hop oriented Creature Dreams EP,) this time around Tokimonsta builds her beats around Turek's voice. The beats on "Surrender" let Turek's smooth singing shine through in the main chorus. "Once Was Love" plays it straight RnB with slow bass drum and minimalist piano.
"Grace" is the closest Tokimonsta comes to her more eccentric beat making yet still gives plenty of space for the lyrics to take center stage, similar in many ways to Etta Bond or Kelela's recent releases. It might not be the most experimental of albums for Tokimonsta, but really, this is Gavin Turek's album and it's still gorgeous.
[su_youtube_advanced url="https://www.youtube.com/watch?v=oU3Ce5LXXA4″]
[/su_box]