PREVIEW: Michigan State softball against Jacksonville, North Florida and Mercer
Michigan State softball plays its second five-game weekend of the season against Jacksonville, North Florida and Mercer in Jacksonville, Florida. The Spartans are coming off a strong start to the season with a 3-2 record, including three shutouts. 
Sophomore Ashely Miller pitched the third perfect game in Spartan history last weekend to lead the Spartans to a 6-0 victory against Akron. She was also named Big Ten Pitcher of the Week with a 3-0 start and 29 total strikeouts, making the Northern Lights Invitational All-Tournament team. 
Senior Jessica Marbey holds the Spartans' only home run, with a bomb out to left center in the seventh inning against Virginia Tech. Senior Courtney Callahan leads the team with a .500 batting average, starting three of five games.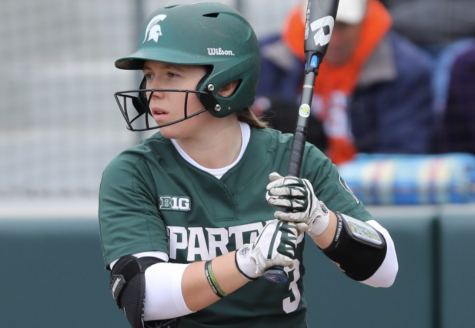 The Spartans look for an easy win, as they kick off the weekend with a doubleheader against Jacksonville. The Dolphins have gone 0-6 with five of those losses being on home territory. 
Three of their six games were cut short to five innings, including their losses against Campbell (0-18), Florida (1-13) and NC State (0-8). They were shut out for the third time this season in their second game against Florida, losing 0-8 in six innings.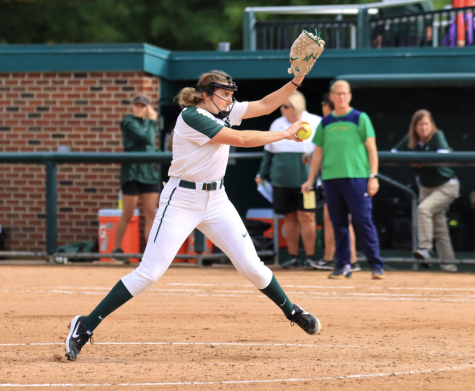 The Spartans face a tougher challenge for their second doubleheader against North Florida. The Osprey's have a 4-1 record with a .800 winning percentage. Junior Shannon Glover leads the team with a batting average of .471and senior Morgan Clausen was named the Atlantic Sun ConferencePitcher of the week after throwing 20 strikeouts and no walks in the span of two games. 
Michigan State finishes off the weekend with a single game against the Mercer Bears, who are coming off one win and five losses. The Bears managed a 4-3 win against Loyola University Chicago to clinch a victory in the final game of their season kick-off tournament. 
The Spartans hope to continue their streak in this weekend's contests, which are available for livestream on FloSoftball.