16th annual First Pitch Dinner creates buzz around Spartan baseball for season opener
East Lansing – Spartan baseball is officially one week away from first pitch. Last Saturday night, the Michigan State baseball team held the 16th annual First Pitch Dinner to break in the new season. 
With guest speaker Dan Dickerson and player media coverage across the banquet hall, Spartan nation came out in full force to support the ballclub. 
Players were signing autographs, taking pictures and answering questions which generated some major excitement for the year. 
"This event gets the guys pumped up for the season," junior outfielder and captain Zaid Walker said during dinner. "People come out to support us and it lets our guys know we have a big support system, and that's important."
The Spartans have some fresh faces joining the program this year. Seven transfer players ranging from D-I to junior college will all bring talent and excitement this spring.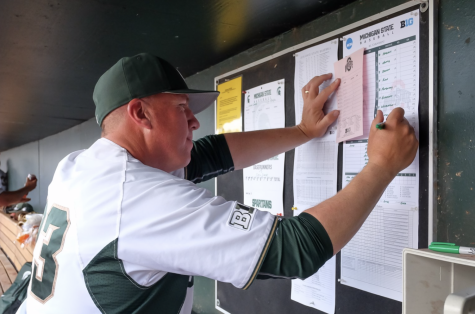 Coach Jake Boss had high praise for a few of his elite transfer pitchers and is excited to see what they can do this season.
"Conner Tomosic, who is familiar with the Big Ten, being at Purdue, Harrison Cook coming from Kentucky … Kyle Bischoff out of Toledo, older veteran guy … I think they have a chance to be special," Boss said during the event.
Other transfer players joining the Spartans this year include junior Andrew Carson (Lansing Community College), sophomore Parker Pilot (Wake Forest), junior Jack Brockhaus (Kalamazoo College) and sophomore Kyle Dunning (Tacoma Community College).
Coming off a 17-27 season, new and returning players are ready to right the ship and have a successful season.
"With all the new faces on this team, we can really change the tune here," said junior pitcher Andrew Carson. "With a lot of new faces, I think we can really flip the script and have a great season."
Sophomore infielder and captain Trent Farquhar was high on playing with this new-look team this season as well.
"Great group, great talent, great coaches," Farquhar said. "I am excited to get back with it and make it a better year than last year."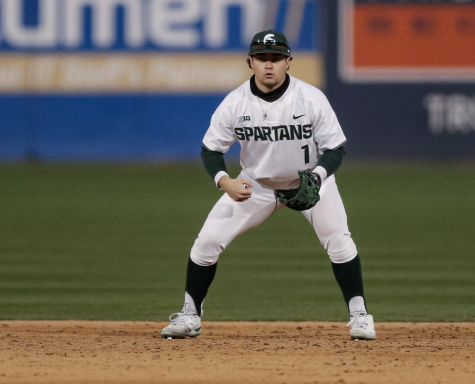 Many of the newcomers have been pleasantly surprised by the beauty of the university and everything that MSU has to offer. 
"The culture here is just intense," Bischoff said. "At first it was a little overwhelming, but it's a very cool atmosphere."
Brockhaus, who comes from a school of a little less than 1,500 students, had similar thoughts.
"It's definitely an eye-opening experience seeing a bunch of people walking across campus," Brockhaus said. "It's been a lot of fun." 
Alongside the transfer players come the leaders of this team that have bled green and white in years past. 
"Trent Farquhar is a tremendous leader, Zaid Walker, Casey Mayes, Wyatt Rush, Gabe Stores, Zach Iverson," Boss said. "Those [are the] guys we have leaned on for leadership, and they've done a great job."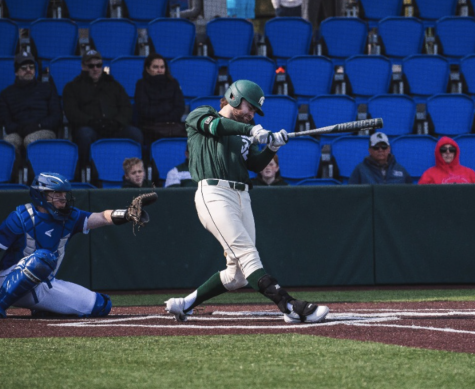 Dickerson, the lead Detroit Tigers radio play-by-play commentator for Tigers radio, also offered his praise to Boss and the program he has been building. 
"There are good things going on here at Michigan State with all the athletics … I really think Jake Boss is building something here, and I am curious to see how it goes," Dickerson said.
MSU is officially geared up for its opener out west. The Spartans will travel to Las Vegas, Nevada to take on the University of Nevada, Las Vegas in a four-game series to open the season starting Feb. 18. 
"Our guys have always been ready for opening weekend in the 14 years that I've been here," Boss said. "There's no doubt that they'll be ready again, and these guys have prepared better than any team that we've had."
First pitch is days away, the energy is overflowing and success awaits the future for Spartan baseball. 
Follow Impact89fm.org for scores, broadcasts and MSU baseball updates this season.