The Sci-Files – 10/03/2021 – Jenna Beffel – The Siblings of Children with Autism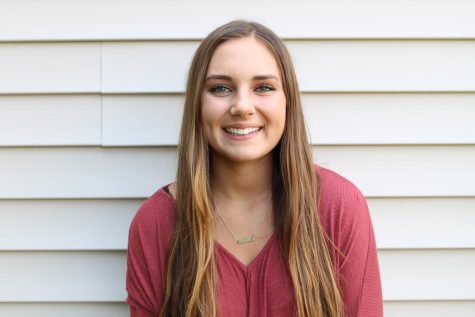 On this week's SciFiles, your hosts Chelsie and Daniel interview Jenna Beffel, a 4th-year doctoral student in MSU's Department of Human Development and Family Studies and the lab manager of the Family Stress Lab. Jenna's research through the Family Stress Lab focuses on families with children with Autism Spectrum Disorder (ASD)- specifically, the outcomes and experiences of the typically developing siblings (TDS) in these families. A lot of the past research on TDS focuses on negative outcomes for TDS as a result of having a sibling with ASD, but TDS provide critical help/support to their families and others and do experience a variety of positive outcomes- which is a large focus of Jenna's research. Specifically, she has examined TDS' experiences of childhood caregiving (called Parentification), intentions to care for their sibling with ASD in the future, general prosocial (e.g., helping) behavior, and adult TDS' selection of a helping profession (e.g., a profession focused on helping others, such as a doctor or psychologist). In some of her most recent research, she's explored how these different types of helping/caregiving behaviors influence each other, such as how Parentification predicts TDS' prosocial behavior (Beffel & Nuttall, 2020) or the selection of a helping profession (Beffel et al., under review). Currently, she is working on obtaining funding so that she can code TDS prosocial behavior among a sample of teen TDS, and explore how TDS prosocial behavior influences these teen TDS' intentions to provide care to their sibling with ASD in the future, when their parents may no longer be able to care for them. Overall, the goal of researching all of these instances of TDS helping/caregiving is to first, help the field recognize just how important TDS are and, second, determine how to best support TDS so they can continue to provide help/care without feeling highly stressed, overburdened, etc.
If you're interested in talking about your MSU research on the radio or nominating a student, please email Chelsie and Danny at [email protected] Check The Sci-Files out on Twitter, Facebook, Instagram, LinkedIn, and YouTube!