For MSU defensive end Drew Beesley, everything is coming full circle
For Michigan State defensive end Drew Beesley, the circle is almost complete.
No, we aren't talking about a physical circle in the practical sense, but rather an out-of-the-ordinary four-plus year journey that has taken Beesley from a low-ranking walk-on to one of the most feared defensive ends in the Big Ten.
"It does seem like that (that his career is winding down)," Beesley said. "I feel like the best is yet to come for me and that's why I came back for another season. I felt like I have an opportunity to truly live up to my potential this season.
A team-first mentality
Beesley, a former two-star recruit out of Warren, Michigan, has been one of the lone bright spots amidst a recent stretch of upheaval and uncertainty for Michigan State. In addition to fellow returning graduate student and defensive end Jacub Panasiuk, Beesley will be tasked with leading a defense that is welcoming in 18 new pieces, eight transfers and 10 2021 recruits.
"All we ever want is success for each other and for the team," Beesley said. "That is regardless of who is on the field."
Spoken like a true veteran.
In a season in which not much is expected to be known before the season opener against Northwestern on Sept. 3, the steadying presence of Beasley is something that is sure to assist a Spartan defensive line that returns Panasiuk, redshirt sophomore lineman Michael Fletcher, as well as defensive tackles Jacob Slade, Jaylen Hunt, Dashaun Mallory and Maverick Hanson. Each player appeared in at least six games for MSU last season.
And of course new transfer Drew Jordan.
The newbies and youngsters
Jordan, who started in 21 games at Duke and collected 10 career sacks, is part of the massive defensive renovation for head coach Mel Tucker and defensive coordinator Scottie Hazelton. He is one of a handful of transfers, however, along with linebackers Quavaris Crouch and BenVanSumeren, who have appeared in at least 15 games at the Division I level.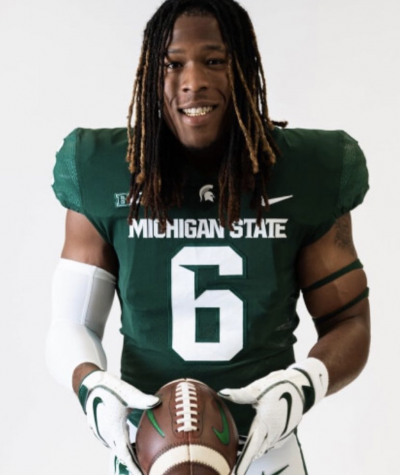 "He brings a lot to the table," Beesley said. "He has got a unique skillset and he's a very, very big dude…his football IQ is through the roof and when he first came here, there wasn't much I had to teach him other than the terminology.
In addition, Beesley credited sophomore defensive end Jeff Pietrowski, as well as redshirt freshman Avery Dunn. with maturing at an exponential rate, something that the pair probably owes in part to the 33-game veteran.
Beesley knows full well that the foundation that he, along with his experienced teammates (Kevin Jarvis, Matt Allen, Xavier Henderson etc.) is building may not take full root until years after he is gone.
And he is perfectly content with that.
"I wish for success beyond my time here," he said. "That's what the alumni who have gone here previously (Kenny Willikes, Khari Willis) did for us… that's that Spartan dog mentality.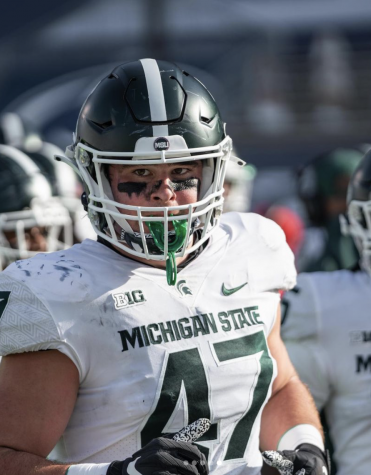 One final ride
Most media outlets are picking MSU to finish at the bottom of the Big Ten for the second consecutive year in a row. Beesley, meanwhile, has a front row seat to the aforementioned foundation that Tucker is building. When he, along with a handful of other seniors such as offensive lineman Matt Allen and Kevin Jarvis, had the opportunity to either graduate, spend their free year of eligibility elsewhere or go to the NFL, they stayed cemented in their convictions and in their faith in Tucker
"I just truly felt like coach Tucker was going to do something really special with this program," he said. "I didn't want to miss out on that.
In a lot of ways, Beesley exemplifies what Tucker wants out of every single player on his roster. Simply put, there are not a lot of players who would choose to walk on and forego scholarship offers at schools such as Syracuse, Toledo and Bowling Green. Even fewer would be willing to stay steadfast after a late, and rather unexpected, head coaching change and a once-in-a-century pandemic.  For that, and for willing himself to becoming an All-Big Ten honorable mention selection in 2020, Beesley deserves quite a bit of credit.
If he can prove the skeptics wrong and lead the Spartans to Indy for the first time since 2015, he will deserve quite a bit more than that.