The State – 04/02/21
MSU LBGT Resource Center renamed to better reflect the LGBTQA+ community – Emily Bevard
The Lesbian, Bisexual, Gay and Transgender Resource Center at Michigan State University will be renamed The Gender and Sexuality Campus Center beginning July 1, according to an announcement Wednesday.
This name change come along with the goal of being more inclusive to the diversity of sexual and gender identities and  agender community members according to an email by LBGTRC Director Jesse Beal and Senior Vice President for Residential and Hospitality Services and Auxiliary Enterprises and Interim Vice President for Student Affairs and Services Vennie Gore. According to the center's website, the LBGTRC is a student center that works to empower and celebrate the LGBTQA+ members of the MSU community.
---
After ELPD survey results, road to meaningful reform is discussed – Hope O'Dell
Over the summer, protests were held in East Lansing after the death of George Floyd and two complaints of excessive force by ELPD officer Andrew Stephenson, who kneeled on a Black man's neck after he was handcuffed.
Professor Joseph Hamm said most research suggests that non-enforcement contact between police departments and communities builds better relationships, but it's hard to gauge what reforms will be accepted when the national narrative has been focused on removing police officers in any context.
James Henson, a member of the Young Black Panther Party Lansing chapter said ELPD reforms that have been made don't matter because police brutality is still a prevalent issue, and he doesn't trust the City to actually follow through on their promises of meaningful reform.
For Henson, the solution isn't to rebuild the policing system from the ground up, he said that won't work because communities would not forgive the past mistakes made. Instead, he said that along with defunding the police, background checks need to be done on all police officers because the department has a bad habit of sending out problematic officers into the communities where they have caused harm.
A survey of 500 East Lansing residents presented to City Council on Tuesday night showed Black residents trust East Lansing Police Department officers 45 points less than trust in police in the survey overall. City Manager George Lahanas said that this survey will be a "baseline" to judge whether changes that have recently been put in place will change attitudes toward the police.
---
Script: Kelly Winters
About the Writer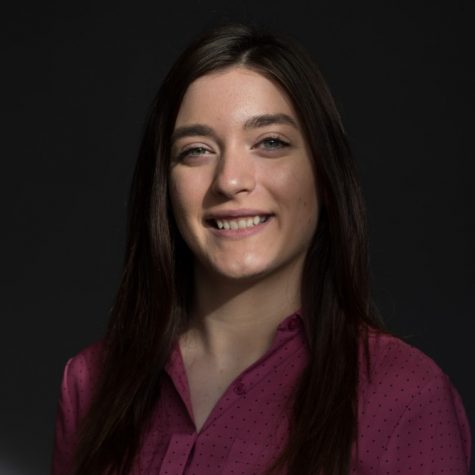 Haley Sinclair, News Editor
Haley is a senior Journalism major studying photojournalism with a concentration in information graphics as well as minor in sociology. As News Editor, Haley oversees content production and editing procedure in addition to filming and editing daily news segments for The State. Alongside the News Director, she helps Impact establish a consistent vision for local news coverage. In this newly created role, she hopes to energize Impact's multimedia storytelling with enterprise news stories surrounding...