The State – 3/25/21
MSU and LCC partner together to improve transfer process – Dina Kaur

MSU and Lansing Community College decided to collaborate to make the the transition to MSU more feasible.
The collaboration is called Envision Green, where MSU advisors will work with LCC students individually to help them get in the groove of coming to MSU.
The program will allow students to create an academic plan that will allow them to take the classes they need at LCC that will transfer easily in earning a degree at MSU.
In the last decade according to a statement released by MSU, over 5,500 LCC students have become Spartans.
---
Survivors, community make final plea for MSU to release 6,000 document investigation into Nassar – Jared Ramsey
With March 26, approaching quickly, survivors and the community are making their final pleas for MSU to release the 6,000 documents regarding its investigation of its handling of the Larry Nassar scandal.
On February 24, Attorney General Dana Nessel sent a letter to the Board of Trustees asking them to release the documents to complete the investigation.
According to the letter the Attorney General's office has explored every legal avenue to obtain the documents. If the documents are not given over, the investigation would have to come to an end without a proper conclusion.
ReclaimMSU, an alliance of MSU community members, sent a letter to MSU asking them to cooperate with Nessel and waive its privilege over the documents.
MSU claims the documents do not have any information that is not already known by the investigators and public.
As far as an update according to the Vice President and University Spokesperson Emily Guerrant, MSU did not have a comment on the resolution itself, and the Board is still discussing the matter.
---
Big Ten releases new guidelines on in-person fan attendance – Jayna Bardahl
The Big Ten conference will continue the remaining 2020-21 season competitions by following local health guidelines and restrictions in terms of fan attendance.
Admittance will be determined on a case by case basis by each university. Big Ten said in the release, "The goal is to transition from a conference-wide approach to local decision-making in consultation with public health departments and university medical experts."
On MSU's campus, so far only family members have been allowed to support the players at certain sporting events.
The Big Ten Conference Directors of Athletics and the Council of Presidents and Chancellors announced the decision Wednesday.
---
Script by: Chandra Fleming
About the Writer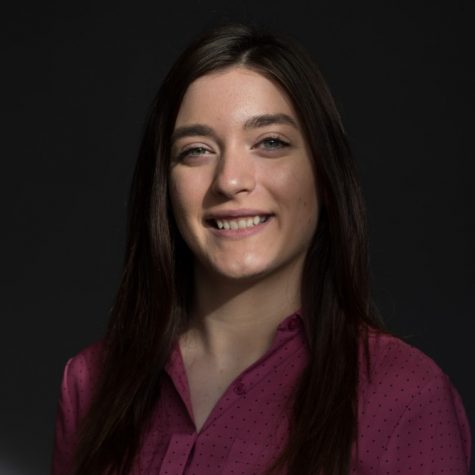 Haley Sinclair, News Editor
Haley is a senior Journalism major studying photojournalism with a concentration in information graphics as well as minor in sociology. As News Editor, Haley oversees content production and editing procedure in addition to filming and editing daily news segments for The State. Alongside the News Director, she helps Impact establish a consistent vision for local news coverage. In this newly created role, she hopes to energize Impact's multimedia storytelling with enterprise news stories surrounding...