The State – 3/15/21
MSU men's basketball to play in First Four game as No. 11 seed in NCAA Tournament – Jayna Bardahl
Michigan State men's basketball will play in a First Four match against UCLA (17-9) on Thursday, March 18 for their 23rd straight NCAA Tournament appearance.
If the Spartans win, they will play as an 11-seed against BYU.
The men's basketball team was eliminated from the Big Ten Tournament, Wednesday night. Spartans played the Maryland Terrapins in the second round of the tournament with a score of 68-57. During the first half of the game, the team was up 12 points but eventually their plan to win decreased. Multiple fouls and turning the ball over 18 times led them to lose their lead.
---
MSU faculty and staff can volunteer for vaccine administration in return for their own vaccine – Jasmine Hall
Michigan State University announced Friday, March 12 that all MSU faculty, staff, and student staff can volunteer to assist in the distribution of COVID-19 vaccines in exchange for their own vaccine.
Once approved after completing an online registry, faculty and staff will be contacted by the Ingham County Health Department to sign up for shifts at distribution centers. After completing a minimum of four five-hour shifts, staff will then be eligible for the vaccine.
MSU Deputy Spokesperson Dan Olsen encourages anyone that is interested in receiving the vaccine but isn't eligible under these guidelines, to contact the Ingham County Health Department, as they may need more volunteers.
Volunteers are needed now more than ever due to a recent announcement from the State Emergency Operations Center stating that Michiganders 16 and older with disabilities or medical conditions will be eligible for the COVID-19 vaccine on Monday, March 22. The state also announced that beginning Monday, April 5, any resident of Michigan who is age 16 or older will be eligible for the vaccine if they have not yet received it.
---
Script: Kelly Winters
About the Writer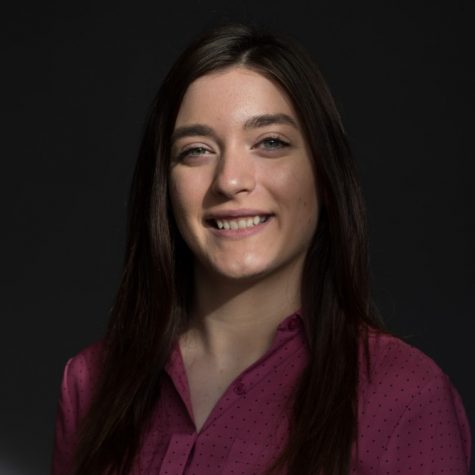 Haley Sinclair, News Editor
Haley is a senior Journalism major studying photojournalism with a concentration in information graphics as well as minor in sociology. As News Editor, Haley oversees content production and editing procedure in addition to filming and editing daily news segments for The State. Alongside the News Director, she helps Impact establish a consistent vision for local news coverage. In this newly created role, she hopes to energize Impact's multimedia storytelling with enterprise news stories surrounding...