FINAL: Spartans go cold in second half, fall to No. 25 Rutgers 63-53
EAST LANSING — It was a disappointing afternoon for the Michigan State women's basketball team when it allowed No. 25 Rutgers to steal the contest in a 63-53 loss on Wednesday at the Breslin Center.
A 5-of-27 second-half shooting performance and low-scoring production from key players were just some of the many factors that went wrong for the Spartans.
Michigan State came out strong in the first quarter in a back-and-forth game, consequently holding a 15-13 lead over the Scarlet Knights going into the second. Senior forward Alisia Smith led the way with six points and four rebounds to solidify a powerful first-quarter performance. She finished the game with eight points and eight rebounds.
Sophomore guard Moira Joiner was the closest Spartan in scoring for the quarter, having nailed one of her three 3-point attempts. She also grabbed two rebounds and got a steal as part of her performance in the quarter. MSU ultimately had three steals at the end of the period.
The second quarter served as the battle of the 3-point baskets, as both teams went 3-of-6 from beyond the arc. Joiner made two 3-pointers in the quarter along with two rebounds. She also played the most team minutes in the quarter with 10. Her performance off the bench ended with nine points and six rebounds.
"I thought Mo was great," MSU coach Suzy Merchant said. "Mo is so versatile, and she plays with such guts and toughness and defensively, focuses, and she's a good shooter."
Junior guard Tory Ozment joined the 3-point shooting splurge as well, as she got one to go to extend MSU's lead to eight points.
A slow second-half start for MSU resulted in Rutgers taking back the lead, as the Spartans didn't score their first points until 5:13 to go in the quarter. 
Ozment and sophomore forward Taiyier Parks led the way for MSU as they each scored four points, giving their team a 46-39 lead before the final quarter. Parks also notched three rebounds in the quarter.
Once again, the Spartans got off to a poor start in the fourth quarter. Their seven-point lead quickly disappeared as Rutgers went on a 7-0 scoring run to tie the game. MSU turned the ball over six times in the first half of the quarter, including two shot clock violations.
With just over three minutes to go in the game, Oszment hit a clutch 3-point basket to bring the Spartans back to within two points. The shot was not enough to boost the Spartans' momentum, and MSU went on to let the game progressively slip away.
Despite scoring an unusually low eight points, junior guard Nia Clouden moved into top-20 territory on MSU's all-time scoring list. Clouden and sophomore guard Alyza Winston went a combined 1-of-22 from the field in the contest.
Merchant addressed the two guards' uncharacteristic performances.
"We've got to get Nia Clouden back on track," Merchant said. "Certainly, Alyza was starting to come to life and then didn't score at all really today."
MSU's chances at tournament contention are shrinking with each passing game. 
The Spartans will be on the road on Saturday, when they face Nebraska (9-8 in Big Ten play) at 2 p.m.
Follow Aidan Champion on Twitter at @champion_aidan.
About the Writer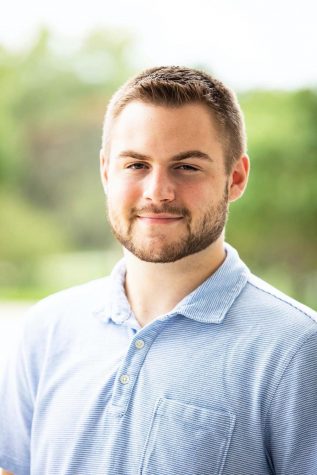 Aidan Champion, Sports Editorial Assistant
Aidan is a senior journalism major who serves as a football beat reporter for Impact 89FM. He has covered wrestling, women's basketball, men's basketball, football and baseball while at Michigan State.