Ozment's heroics lead Michigan State to victory over Purdue
Zach Surdenik, Women's Basketball/Baseball Beat Reporter
February 21, 2021
EAST LANSING — Michigan State moved back above .500 in Big Ten play with a 76-73 comeback victory over Purdue that was punctuated by a buzzer-beating 3-pointer from Tory Ozment. 
MSU struggled with the Boilermakers throughout the entire game and Purdue led by six with just under three minutes to play. During a timeout, the Spartans flipped the switch and the energy in the arena changed. Alisia Smith stole a Purdue inbounds pass coming out of the timeout and scored an easy layup. Ozment picked up a steal-and-score of her own on the next possession to cut the deficit to two. 
"We just extended the defense full-court and a little bit more of trapping opportunities, whether it be ball-screen or full court," head coach Suzy Merchant said after the win. "That defense has a shelf life, it's not a forty-minute defense, but it's certainly something that when we were down nine at the time, that we didn't have a choice. We had to go for it."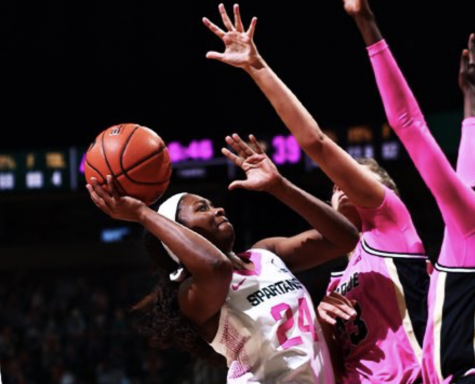 Nia Clouden struggled scoring the ball and managed just six points in the game, her lowest output of the season. 
"I don't know what Nia's deal was, she seemed like off from the beginning, just going through the motions, a little flat." Merchant said. 
Clouden still made the plays that the team needed down the stretch though, hitting a contested layup to tie the game at 73, as well as dishing out the game-winning assist to Ozment with just over a second left. 
Ozment delivered the dagger for the Spartans and was strong defensively down the stretch, but she felt that the team needed to have the intensity for all four quarters.
"The intensity really turned up," Ozment said. "It was almost too late. We can't (only) turn it up when we choose too. That's what Suzy was super fired up about. I just think that we're tired of losing. We're tired of being almost there and we really want to win. I think our grit and our heart really showed it. I just think, as a team, we have to do that for four quarters, not just in the last quarter."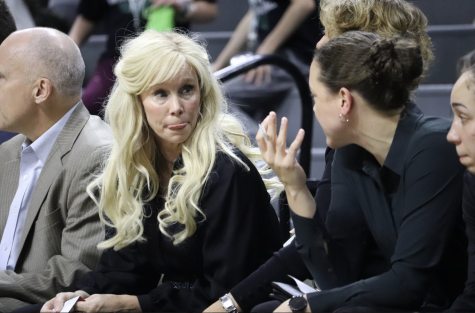 Merchant was disappointed in the team's defensive play throughout the game.
"We have to have both sides of the ball," Merchant said. "Like I always say, I'm not coaching football. I don't get to put an offensive team out there and a defensive team. We have to be able to do both." 
Smith and Alyza Winston led the Spartans offensively and were able to keep MSU in the game. Smith finished with 18 points and 10 rebounds, helping the Spartans to pick apart the Boilermakers' defense with swift back-door cuts and layups. Winston tallied 16 points, 13 of which came in the first-half. 
The Spartans are back in action on Feb. 24 against Rutgers. MSU could benefit themselves with another win as they sit on the bubble with the NCAA tournament taking place in just a few weeks.
Follow Zach Surdenik on Twitter @ZachSurdenik. 
About the Writer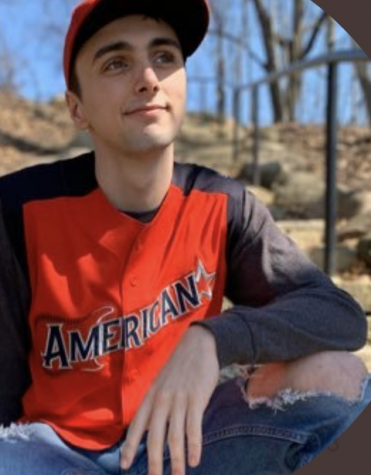 Zach Surdenik
Zach is a sophomore football beat reporter for Impact. He has previously covered women's basketball and baseball for Impact as well.