The State – 2/8/21
Decision to end swim and dive programs remains following $32 million commitment to athletics  – Emily Bevard
Despite receiving 32 million dollars in a donation for the athletic department, MSU still plans to remove the swim and dive programs after this season. The donation was given by Matt Ishbia who was a former basketball player. Ishbia's goal was to make sure this gift touches every student-athlete at MSU — past, present and future.
The MSU athletic department began facing financial indifference due to the COVID-19 pandemic. Which led to the end of the two departments and caused an uproar from team members and students.
---
Rep. Slotkin: domestic terrorism "not just a Washington problem" – Hope O'Dell
U.S. Rep. Elissa Slotkin called for an independent bipartisan review of the Jan. 6 events at the U.S. Capitol and outlined her agenda to tackle domestic terrorism.
Slotkin insisted on the need for a top-down approach to handling domestic terrorism's infiltration into law enforcement. She said federal suggestions applied at the local level is a start, but states are going to need to act as well.
---
Script: Chandra Fleming
About the Writer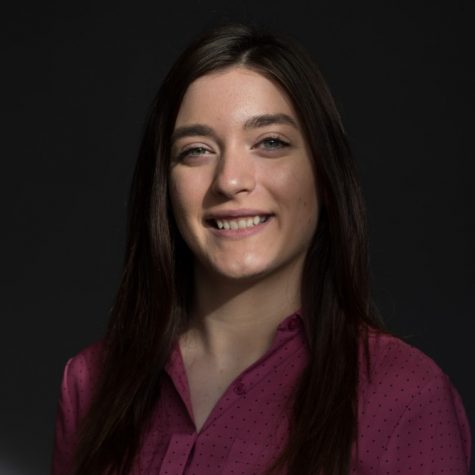 Haley Sinclair, News Editor
Haley is a senior Journalism major studying photojournalism with a concentration in information graphics as well as minor in sociology. As News Editor, Haley oversees content production and editing procedure in addition to filming and editing daily news segments for The State. Alongside the News Director, she helps Impact establish a consistent vision for local news coverage. In this newly created role, she hopes to energize Impact's multimedia storytelling with enterprise news stories surrounding...