Suzy Merchant, Nia Clouden speak on sudden schedule change ahead of Maryland game
EAST LANSING — Michigan State women's basketball's coach Suzy Merchant and junior guard Nia Clouden spoke to the media on Wednesday before heading off to Maryland.
The Spartans will travel to College Park with hopes of defeating No. 7 Maryland, in a rematch of the two teams' recent meeting that MSU lost 93-87. The updated scheduling of this game was one that Merchant and her players had to adapt to, as they had been preparing for different opponents.
Merchant said that a situation such as this is among many things the team has dealt with.
"How do you prepare?" she said. "I think the one thing that these kids have figured out is it really truly is a day-to-day deal. Whether it be their classes, whether their parents can come to games or not come to games."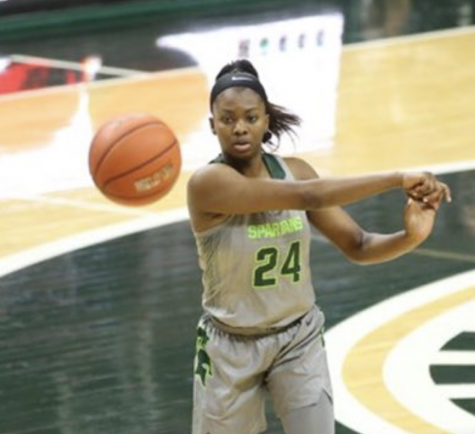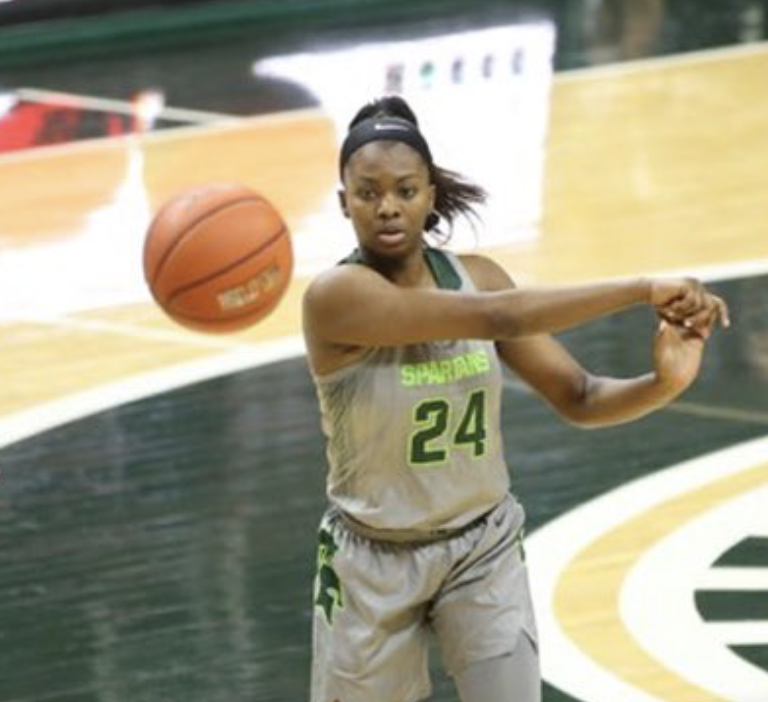 While reflecting on the University of Michigan's sporting hiatus, Merchant added that it is important to be thankful at this time.
"We could be shut down at any time too," Merchant said. "If today was the last day you got to play for the rest of the season, for the next couple of weeks, how would you feel about your effort? Maybe we should just be grateful and appreciate the fact that we can either practice or play that day and keep it as simple as that."
Clouden, who scored a career-high 32 points in the Spartans' last contest against Maryland, pointed out the optimism that the team currently has.
"I just think we're all really excited to get back to playing again," Clouden said. "Last week we just played for the first time in two weeks, and then we just found out we're playing Maryland tomorrow."
Clouden said that it benefits her team to have already faced the Terrapins this season.
"It's nice that we already played them," she said. "If we hadn't, this would be like a different situation — it would be a lot harder to prepare for them. Seeing that we played them not too long ago, I think that prepared us well. We can just go back, look at that film and look at the games they've played since then and be able to prepare for them."
MSU's game against No. 7 Maryland is set to tip off Thursday at 4 p.m. at the Xfinity Center.
Follow Aidan Champion on Twitter @champion_aidan.