Balley: Lions' culture is finally changing for the better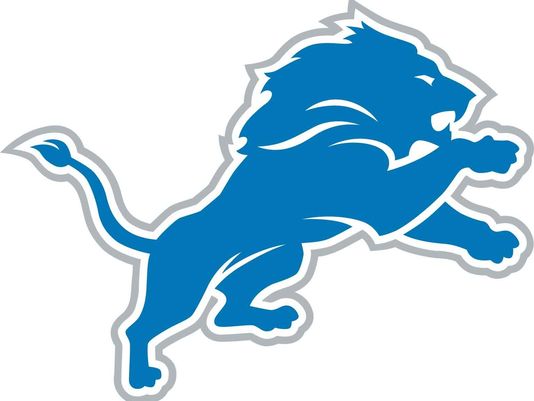 The Trump Administration isn't the only regime we said goodbye to on Wednesday. With Dan Campbell inking a six-year deal to become the next head coach of the Detroit Lions, paired with the hiring of Brad Holmes as general manager last week, the Bob Quinn and Matt Patricia era has officially come to an end in the Motor City. 
Signed, sealed, returned to sender. Take a deep breath, Lions fans.
Call me crazy — because I am, especially when dealing with THIS team — but this pair of hirings is going to turn the tide in Detroit. These guys are going to get this thing right.
It all started last offseason, when coming off a dismal 3-12-1 campaign, Martha Firestone Ford stepped down as principal owner of the Lions. Her daughter, Sheila Ford Hamp, took the reins, stating that she would do anything and everything to make the Lions a winning organization. But that's what they all say, right? 
The difference is, Hamp took action and did something that her mother and father never really had the guts to do: she fired the team's general manager and head coach midway through last season, simply because they weren't up to par (to put it lightly). She didn't settle for incompetence, so much so that she didn't let Quinn and Patricia "go out on their own terms" come the offseason. Enough was enough.
Then, Hamp brought Lions legend Chris Spielman aboard, who wore the Honolulu blue and silver from 1988-1995 as a Pro Bowl and All-Pro linebacker. On Dec. 15, 2020, Spielman was hired as "Special Assistant to the Owner and CEO" of the Detroit Lions. 
Furthermore, Hall of Fame running back Barry Sanders (who needs no introduction in Detroit) was part of the general manager search committee. Hamp is getting those involved who deeply care about this organization, who deeply want to see it succeed.
There were rumblings that the Lions would untraditionally hire a coach before a general manager. That didn't happen. There were rumblings that the Lions would settle for mediocrity and bring back interim head coach Darrell Bevell. That also didn't happen. There was pressure from the fan base and media to hire the "shoo-in" candidate, San Francisco 49ers defensive coordinator Robert Saleh, as head coach. That didn't happen, either.
It starts from the top, and Hamp is doing things her way. So far, she seems to be much more plugged-in with the football side of things than her predecessors were. 
Let's take a closer look at Holmes and Campbell.
Holmes has been doing work in the NFL since 2003, working his way up in the scouting ranks of the St. Louis/Los Angeles Rams organization. Most notably, Holmes was instrumental in drafting seven-time Pro Bowler and two-time Defensive Player of the Year, defensive tackle Aaron Donald. 
At 41 years old, Holmes is sharp as a tack and has been chomping at the bit to get this opportunity for his entire career. It didn't take long at all for him to release a video on social media giving fans the good ole "One Pride!"
Campbell is the one I want to take a deeper dive with. The 44-year-old played tight end in the NFL for 11 seasons, three of them with the Lions. As a coach, he spent time with the Miami Dolphins, even getting interim head coaching duties in 2015 and going 5-7. He then moved on to become assistant head coach and tight ends coach with the New Orleans Saints, and that's where the Lions plucked him from.
Now that you have some background on Campbell, I want to put this hire in the bigger picture. Let's wind the clocks back to 2018. The Lions moved on from coach Jim Caldwell after missing the playoffs despite a 9-7 record. In Caldwell's four seasons at the helm, the Lions made the playoffs twice, and the worst record they sported was 7-9.
Along came Patricia for two-and-a-half seasons, and his best record was 6-10. His best couldn't top Caldwell's worst. I'm not going to get into all the ex-Lions who, both during and after Patricia's time in Detroit, laid into his coaching style and lack of leadership. The main takeaway is Patricia wasn't a player's coach. Nobody got up to run through a brick wall for him. With Caldwell, it was a weekly occurrence.
Hiring Campbell is an attempt to get back to square one — and to get square one correct. It's a very simple principle: if players don't want to play for their coach, they're not going to perform well. These are locker rooms full of professional athletes. They aren't collegiate student-athletes who are motivated to get their big pay day at the pro level. NFL athletes need a little motivation sometimes, and word is that's Campbell's biggest talent whereas Patricia couldn't do a damn thing right.
Many fans and members of the media, including myself, thought Saleh was a home run in this respect, and in X's and O's. He's from Michigan, he grew up a Lions fan, he was a defensive assistant at both Michigan State and Central Michigan… it just seemed like a perfect fit. 
But after the interviewing process in which the Lions left no stone unturned (uh… Marvin Lewis?), the Lions liked Campbell the most. That's when it became a waiting game to see when the New Orleans Saints would be eliminated from the playoffs to get him under contract. The Lions had their guy.
Before you take a negative, pessimistic stance on Campbell, you have to give him a chance. I know you've done this for your entire life with Lions coaches, but this time it really does feel a little different from a cultural aspect. Remember, it isn't the same old Fords calling the shots anymore. 
It's also important to keep in mind that you can't have it both ways. If you were ecstatic about bringing Spielman to the front office, as everyone I talked to was, then you can't trash the first two hires of his tenure.
Time will tell, as it always does, if these moves and fresh faces will lead the Lions to the promised land. But I have to say, with all things considered, and though it may take a few years, I'm more confident now than I've been in a very long time.
Call me crazy.
Trent Balley is Sports Editor for WDBM Sports. Follow him on Twitter at @TrentBalley.