Michigan State set to open season against St. Francis
Zach Surdenik, Women's Basketball/Baseball Beat Reporter
November 27, 2020
EAST LANSING — The Michigan State women's basketball team makes its long-awaited return to action on Friday at 3:00 p.m. against St. Francis (PA) at the Breslin Center. 
The Spartans are coming off a 16-14 season in 2019-20 in which they were 9-9 in conference play. They'll look to improve on that record this season. Although MSU will be without all-time assists leader Taryn McCutcheon, who graduated after last season, it returns its leading scorer, preseason all-Big Ten guard Nia Clouden. Clouden averaged 14.5 points-per-game as a sophomore and is looking to continue to take the next step this season, saying that the opportunities last season helped her to "plan and develop" her game. 
MSU will also get a boost from the return of Mardrekia Cook, who is returning from a torn Achilles tendon last season. At 6-foot, the redshirt senior should be able to provide a boost for the Spartan frontcourt.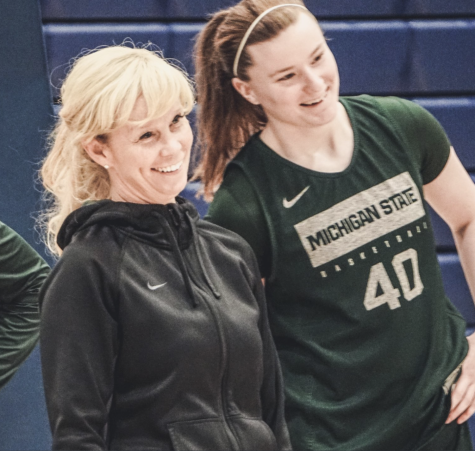 The Saint Francis Red Flash went 11-19 in 2019-20, but finished with a 9-9 record in the NEC. They return four players that started at least 10 games last season, including both of their double-digit scorers in Karson Swogger and Haley Thomas. 
MSU is also hoping to get a boost from freshman forward Kendall Bostic, who got some high praise from inside the program throughout the offseason. 
Prediction: Michigan State 75, St. Francis 53
The Spartans will have their growing pains in the first game of the season as the rust of not playing competitive games in nine months combines with the jitters of a new season. Nonetheless, they should have enough pure talent to carry them to a season-opening win.
Follow Zach Surdenik on Twitter @ZachSurdenik.