True Colors Revealed | "Kyoto (Copycat Killer Version)" by Phoebe Bridgers
On June 18th, 2020, Phoebe Bridgers released her second solo studio album, Punisher. The album was met with acclaim from critics and fans alike and served as a perfect pandemic album. "It's the idea of having these inner personal issues while there's bigger turmoil in the world," said Bridgers courtesy of Apple Music. "—like a diary about your crush during the apocalypse."
While Bridgers is limited in performing and touring, she has been staying busy. She recently released a cover of "Iris" by the Goo Goo Dolls on bandcamp with none other than fellow singer-songwriter Maggie Rogers. In addition to this, on November 10th, Bridgers announced an upcoming EP titled Copycat Killer. This will be a collection of four tracks from Punisher that are being re-recorded with the Grammy Award-winning Rob Moose and will feature the same lyrics as Punisher, but over string instrumentals.
"Kyoto" is one of the songs featured on the upcoming EP, and Phoebe has already blessed us with the new version. 
Anyone who listened to the song previously will immediately pick up on the similarity in the melody, but if you're coming into this track looking for the same indie rock song from Punisher, you're going to be disappointed… in a good way.
In this track, and what I'm assuming will be the case with the other tracks in this EP, Phoebe's voice takes center stage, and really reminds you of how fantastic of a singer she is. Her voice glides over the strings provided by Rob Moose and fills you with a much more melancholic feeling than the original.
I think the song has always been a little sad, as it's about her not really enjoying her time on tour while she's there, and then wishing she was on tour while she's home. The original song is one of her most upbeat, but here I think it shows its true emotion.
This version is so beautiful, so I'm very excited to see how the rest of the songs she re-records turn out. "Savior Complex," "Chinese Satellite" and "Punisher" are the other songs you can look forward to hearing on Friday, November 20th. 
About the Writer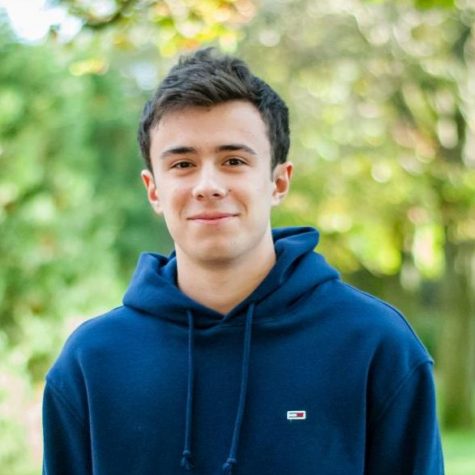 Michael Thistlethwaite, Website Director
Michael is a sophomore creative advertising major at Michigan State, who joined Impact as a volunteer on the Entertainment team in the fall of 2019. He now serves as the Website Director, designing new elements to the website, and troubleshooting any issues that arise. He still enjoys writing about his favorite artists for the E-Team, and voicing his opinions on music during "Hear Me Outs".