Balley: Making a championship case for each conference finalist
And so it begins: "it" being the NBA Conference Finals. 22 teams entered the bubble in Orlando in July, and now only four remain.
Out West, the Denver Nuggets defeated the Los Angeles Clippers on Tuesday night to punch their ticket to the Western Conference Finals, giving us our first true look at the matchups ahead. The Los Angeles Lakers took down the Houston Rockets in five games, putting the final nail in the Rockets' coffin on Saturday night.
In the East, the Miami Heat are coming off an impressive gentleman's sweep of the Milwaukee Bucks led by likely back-to-back MVP Giannis Antetokounmpo. They are in the midst of a hotly contested battle with the young and impressive Boston Celtics, following the Celtics' seven-game survival over the defending champion Toronto Raptors. The Heat took game one on Tuesday night by a score of 117-114 in overtime.
With four teams still standing, it'll be down to just two competing for the Larry O'Brien Trophy in a couple of weeks. Here is my case for each conference finalist to be crowned NBA champions.
DENVER NUGGETS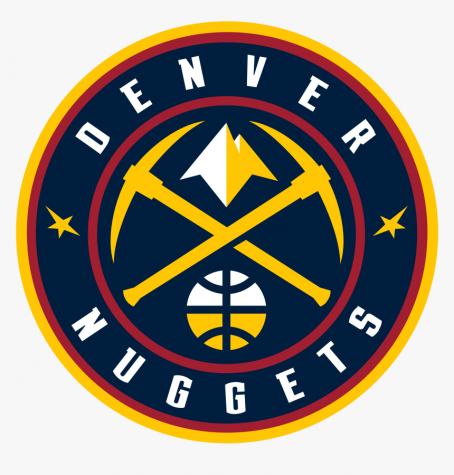 How can I break down the Nuggets' chances without first giving them an aggressive pat on the back?
If coming back from down 3-1 to defeat the Utah Jazz in round one wasn't enough to put the Nuggets on your radar, how about beating the (erroneously and prematurely crowned) best team in the West, the Clippers… after being down 3-1 in that series too? Look, the Nuggets just have that dog in 'em.
I'll get to All-Star center Nikola Jokic in a moment, but first let's check rising star point guard Jamal Murray. In 14 playoff games this postseason, Murray is averaging 27.1 points per game, well above his regular season average of 18.5. He's not afraid of the moment; he's a winner. Add in the fact that he's scoring at a 48.8% clip and it's even more impressive. He also has a pair of 40-point games as well as a pair of 50-point games in this run. If the Lakers want to beat the Nuggets, somebody (most likely Rajon Rondo or Kentavious Caldwell-Pope) is going to have to consistently bother Murray or he'll light up the entire bubble. It's been happening for a month now and there's no indication that it'll stop.
As for Jokic, he was the best player on the floor for either team in both game sevens the Nuggets have played. In the Jazz series, Jokic owned game seven by posting a 30-point (52.2% from the field), 14-rebound double double. Murray sure does rise to the occasion, but the bright lights don't seem to faze Jokic either. On Tuesday against the Clippers, Jokic dropped 16 points, grabbed 22 rebounds and dished out 13 assists for a plus-minus of +22. A team with an "elite" defense had no answer for the Joker, allowing him to do his thing by getting others involved, swinging the ball and winning the game by an emphatic 15 points. 
At this point, the biggest concern for the Nuggets is how much gas is left in the tank. Coach Mike Malone has done an exceptional job this postseason, and regardless of what happens in this series versus the Lakers, the Nuggets have burned themselves into the NBA contention radar for next season. Back-to-back seven-game series against a pair of very physical teams is concerning for Denver, especially when they're about to face the best post scorer in the league right now in Anthony Davis. Oh, and the Lakers have LeBron James.
The Nuggets' best chance will be to attack Davis with Jokic. Davis is an excellent post defender and rim protector, but an argument can be made that Jokic is the better all-around big man of the two given his passing ability. Getting Davis to expend some defensive energy by guarding Jokic, and possibly even getting him into some foul trouble would serve the Nuggets well. As for Murray and Denver's other wings like Gary Harris, Jerami Grant and Torrey Craig, the game plan has to be to let the 3-pointers fly. The absence of Avery Bradley for the Lakers is one less perimeter defender to hold these guys in check. If the shots start to fall, the Lakers may find their hands full in this series.
LOS ANGELES LAKERS
The Lakers are undoubtedly the best team left in the bracket. As long as they don't become complacent and injuries don't derail their chemistry, it's hard to see this team getting upset by the Nuggets in the Conference Finals.
LeBron James and Anthony Davis have been the best tandem in this wild postseason. James is averaging 26.6 points, 8.8 assists and 10.3 rebounds per game, while Davis is posting 27.6 points, 4.1 assists and 10.9 rebounds per game. Both are shooting above 55% from the field and 37% from 3-point range while averaging double doubles. They're on fire, folks.
The narrative was once that the Portland Trail Blazers were the most dangerous eight-seed in NBA history, yet after a close game one, the Lakers disposed of fan-favorite Damian Lillard and the Blazers with ease.
Then, the Houston Rockets looked like they could beat the Lakers by outshooting them in every matchup after THEY took game one from the Lakers in the second round. The result was the same as round one; the Lakers convincingly won in five.
The bottom line is, with James and Davis playing at this high of a level, it allows the rest of the rotational players (Kyle Kuzma, Danny Green, Alex Caruso, Kentavious Caldwell-Pope, Rajon Rondo) to open their bag of tricks. We saw Rondo step it up in game three versus Houston, dropping 21 points (72.7% from the field, 3-of-5 on 3-pointers) with nine assists. With James running point-forward, the Lakers may not even need this type of production from Rondo, but it sure as hell can't hurt.
Defensively, the absence of Avery Bradley is important to note, but it didn't seem to give the Lakers much of a problem against the likes of Lillard and C.J. McCollum of the Trail Blazers and James Harden and Russell Westbrook of the Rockets. With all due respect to Jamal Murray and the amount of heads he's turned this postseason, the Lakers aren't losing any sleep over this matchup. 
The two-headed monster of Dwight Howard and JaVale McGee at center for the Lakers is key; they got quite a rest in the series versus Houston, as the Rockets ran their small-ball five into the ground, but they're both seasoned veterans who have made deep postseason runs, with McGee earning a pair of championship rings with the Golden State Warriors. 
Ultimately, the Lakers don't have a single glaring weakness. Offensively, James will facilitate, run the offense smoothly and get his 25-ish points while Davis will dominate everything from 15 feet and in. Everything else on the perimeter will take care of itself (WARNING: stay on J.R. Smith alert from deep). Defensively, with three above average to elite rim protectors in Davis, Howard and McGee, and a few different looks to throw at perimeter scorers in James, Green, Caruso and Caldwell-Pope, the Lakers look like the best all-around team remaining.
And should the Nuggets be feeling themselves if down 1-3 in another series, James has a 14-0 series record when leading 3-1 in his career.
BOSTON CELTICS
The Celtics may be down 0-1, but they aren't even at full strength right now. How quickly people forget.
Veteran scoring wing Gordon Hayward has been sidelined with a sprained ankle since mid-August. A late scratch before game one of this series versus the Heat, he is nearing a return.
Hayward coming back means that the Celtics will soon have four players on their team who can get 20+ points on any given night. I'm talking about Jayson Tatum (23.4 points per game this season), Kemba Walker (20.4 points), Jaylen Brown (20.3 points) and Hayward. Even with Miami's versatile defense, that's a tall task to shut down. The hot hand could switch at any time.
While Tatum has struggled to hit shots down the stretch of his most recent playoff games, he has been a man on a mission, averaging 25.7 points per game this postseason and barely missing the game-tying 3-pointer in the game one loss to Miami. Regardless of his late-game tendencies, he cannot be left alone. That of course makes his teammates more dangerous on the perimeter as well, with big man Daniel Theis getting his fair share of bunnies under the basket, too.
With their embarrassment of riches in scoring the basketball, the Celtics might have the scariest starting five left in the bubble, especially when Hayward returns. Plus, Brad Stevens is either No. 1 or a close second to Miami's Erik Spoelstra when it comes to the best coach left in this bubble.
If you're a die-hard NBA fan, you remember Boston's valiant run in the 2018 playoffs after Kyrie Irving's season-ending surgery and the Celtics losing to LeBron James' Cleveland Cavaliers in seven games in the Conference Finals. Tatum was there, Brown was there. Hayward has made postseason runs. Walker has hit plenty of clutch shots in his career. This team is battle-tested and hungry, a forceful combination. The Celtics deserve our viewership, and maybe they'll make the absolute most of it by winning a whopping 18th NBA title.
MIAMI HEAT
When Jimmy Butler joined the Heat this offseason via free agency, it seemed like another pedestrian move for the All-Star. Most of us saw the Heat as a good team, picking them to win a playoff series and give us some exciting flair. 
What we DIDN'T see, however, was forward Bam Adebayo having a breakout season as this team's definitive second best player, and the young, sharpshooting guard duo of rookie Tyler Herro and sophomore Duncan Robinson putting the league on notice.
In their game one overtime victory versus the Celtics, the Heat showcased their best in winning time. We saw Herro and Jae Crowder hit clutch 3-pointers, Butler hit THE go-ahead and-one layup with 12 seconds to play, and Adebayo stuff Jayson Tatum's dunk attempt in the final three seconds. These are big time plays.
Butler has received a mixed bag of praise and criticism for his leadership style over the last few years, bouncing from team to team and finally choosing the Heat for himself. Say what you want about Butler, but his tough love, in-your-face style of leadership is present on every championship-caliber team in any sport, and necessary to win the NBA championship. 
You don't beat the title favorite Milwaukee Bucks, defending likely back-to-back MVP Giannis Antetokounmpo as the primary defender if you aren't a certified assassin. Butler and the Heat steamrolled their way to the Conference Finals, beating the Indiana Pacers in a sweep and the aforementioned Bucks in five games. Now, they find themselves up 1-0 on a very good Celtics team. Butler is averaging 21.6 points per game this postseason, slightly above his regular season average. 
Aside from their star, the Heat might be the deepest team left in the bubble. Five starting-caliber guards remain on the roster, them being Goran Dragic (29 points, seven rebounds and four assists in game one), Robinson, Herro, Kendrick Nunn and the 2015 NBA Finals MVP Andre Iguodala. That's only the backcourt. Down low, Adebayo is doing work in his first All-Star season (15.9 points, 10.2 rebounds, 5.1 assists per game), backed by offensively-focused Kelly Olynyk and Meyers Leonard. Some icing on the cake is three-time NBA champion Udonis Haslem, who at the very least is a locker room leader. Talk about another tough guy with deep playoff experience.
Butler hasn't ever been one to back down, and won't do so any time soon. Much like the Lakers feel a sense of security with LeBron James at the helm, the Heat have their fearless leader and should ride Butler until the wheels fall off. That, paired with the incredible coaching of Spoelstra and the profitable depth of this squad, will lead to efficient play on both ends of the floor.
The Heat are well coached, deep and efficient. It's that simple. Franchise championship No. 4 could very well be on the horizon.
Trent Balley is a columnist for WDBM Sports who primarily covers men's basketball and professional sports. Follow him on Twitter at @TrentBalley.