Spartans look to keep Big Ten hopes alive at Penn State
EAST LANSING – Only a few days into March and the madness has already begun. 
It may not be the Big Dance, but the stakes are just as real. In the Big Ten especially, the coveted regular season title is coming down to the last few games with multiple teams in position to get a share. 
It's this storyline that sets up No. 16 Michigan State's rematch with No. 20 Penn State on Tuesday at the Bryce Jordan Center.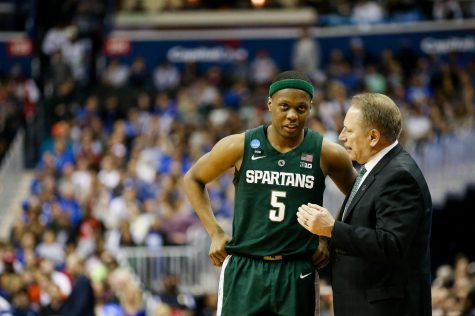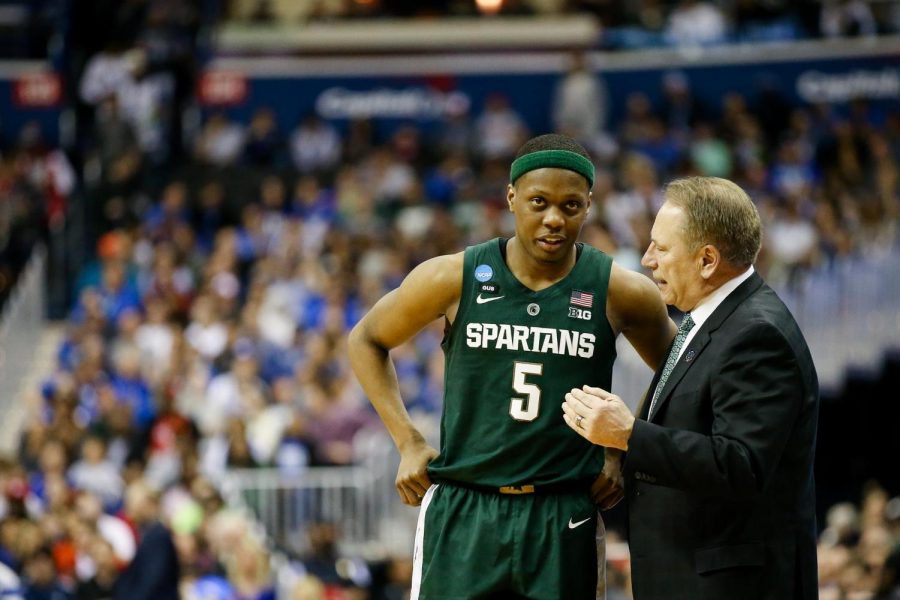 The last time these two teams met, Michigan State was beginning a downward spiral while Lamar Stevens and co. were ripping off wins, four in a row before that game. With all the momentum, the Nittany Lions walked into the Breslin Center and simply outworked and toughed the Spartans on their home floor.
Now the Spartans have a chance to get revenge in Happy Valley.
Here's the tale of the tape.
Penn State
Catching up with the Nittany Lions since that Michigan State game, they have lost three out of their last five games. The most recent loss came on the road against No. 18 Iowa at Carver-Hawkeye Arena, 77-68. A win here would be huge to turn the tide and set them up with momentum heading into the Big Ten Tournament. 
Just like in the last game, senior Lamar Stevens will be the focal point for the Nittany Lions offense. He's the team's leading scorer at 17.7 points per game and has been better against Big Ten teams, averaging 18.2 points per game. 
In East Lansing, the Spartans really had no answer for him as he took advantage early of freshman Malik Hall. 
Outside of Stevens, sophomore guard Myreon Jones will be a key factor. A big reason for Penn State's recent struggles has been Jones' absence, as he has missed the last six games with an illness. He did make his return to the lineup against Iowa, playing 23 minutes and scoring four points. A 13.7 points per game scorer and 40% 3-point shooter on the season, Jones is a key cog for Penn State. In East Lansing, he had 20 points and went 6-of-8 from beyond the arc.
Michigan State
The Spartans are heading to Happy Valley feeling like world-beaters. After a rough patch that saw them drop four in a five-game stretch, they have ripped off three wins in a row. This includes Saturday's revenge win against No. 9 Maryland in College Park, 78-66.
Michigan State seems to be playing its best basketball almost right on time. It starts with stars Cassius Winston and Xavier Tillman, who have been everything and more for the team all season long and over this latest stretch. 
Winston has scored at least 20 points and handed out six assists in all three games and Tillman has been shutting down opposing big men.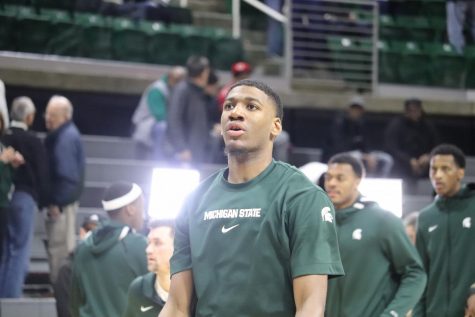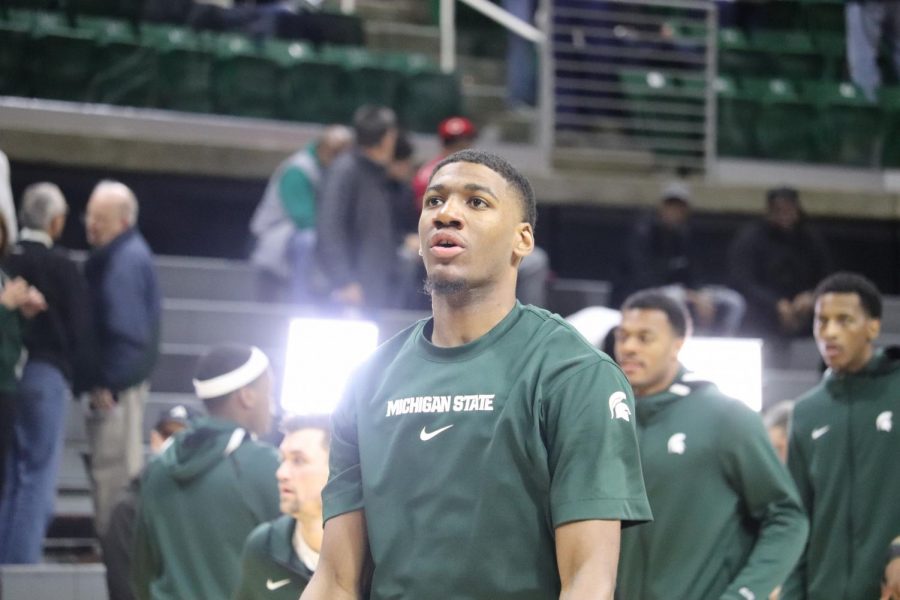 The key for Michigan State is not them though, it's the supporting cast. Sophomore Aaron Henry and freshman Rocket Watts have been great lately on both ends of the floor. The Spartans need them to be aggressive offensively and locked in on the defensive end. If Watts, in particular, can bring the same intensity he did to defend Cowan to this game, he can make Jones a non-factor. 
Freshman Malik Hall will also have to play a big role for Michigan State. He's coming off of one of his best games as a Spartans with 16 points on 5-of-6 shooting in 23 minutes against Maryland. Michigan State has been a revolving door at the four spot, but if Hall can continue to knock down shots, be aggressive and play tough defense he can stake his claim. 
He's been playing with a fire in his eyes since Iowa, and a matchup of Lamar Stevens should only keep it burning. 
Game time
It should be a heavyweight matchup at Bryce Jordan on Tuesday. Michigan State is coming in with its Big Ten title hopes on the line and Penn State will look to end their dreams on senior night. 
Tipoff is set for 7 p.m. and the game will be broadcasted on ESPN.
Follow Julian Mitchell on Twitter @j_mitchell25.