Throwback Thursday | "California Dreamin'" – The Mamas & The Papas (1965)
Sometimes it feels like Michigan winters will last forever. College life certainly doesn't help with that. With finals week drawing to a close and spring break fast approaching, some students are certainly dreaming about heading somewhere a little warmer than East Lansing.
Released by The Mamas and the Papas in 1965, "California Dreamin'" has become one of the best-known versions of a song first recorded by Barry McGuire. Written by John and Michelle Phillips before their involvement with The Mamas & The Papas, the lyrics exhibit the couple's lament of New York's frigid winters as well as a yearning to be somewhere warmer and more familiar. By painting a dreary picture of winter, paired with the dread and solemnity found in a church during wintertime, the song touches something deep within the listener.
The musicianship when paired with the lyrics are what really give this song its atmosphere. By combining the echoing harmonies of the band's vocals with walking bass lines and folk inspired guitar, the song develops an even rhythm that's quite pleasing to the ear. Alongside this beautiful instrumentation, there's also the iconic alto flute solo that ultimately embodies the bittersweet sentiments of this folk-rock classic.
Whether your spring break plans are taking you to some place warm, or just back home, this '60s classic is sure to set your mind towards the warmth that is to come. With spring break acting as a brief reprieve from class, and this past weekend serving as a pleasant reminder of what warm weather is like, this song is certain to keep you in the mindset that spring will be here soon enough.
Featured image by RB/Redferns/Getty Images; retrieved from BBC World Service.
About the Writer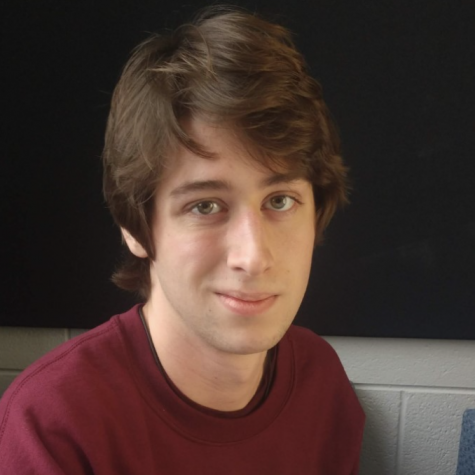 Kyle Davidson, Volunteer/Writer
Kyle Davidson is a journalism major and contributor for the Content Team for Impact 89FM. He grew up in Brighton, Michigan, before coming to MSU to pursue his interest in writing. His favorite artists include King Gizzard & the Lizard Wizard, Deafheaven and Convenient Trash. When he is not volunteering at the station, you can find him jamming out at DIY shows across southeast Michigan.