Throwback Thursday | "Lovesong" – The Cure (1989)
With Valentine's Day quickly approaching, let's take a moment to reflect on one of the greatest love songs ever written. It's rare that a band is able to mirror the euphoric highs and heartbreaking pitfalls of love the way that the classic post-punk English band The Cure could. One prime example of this was in their 1989 hit "Lovesong."
Disintegration, The Cure's eighth studio album, marks the group's attempt to return to the original, darker, gothic sounds they started their careers with. Vocalist Robert Smith and drummer Lol Tolhurst were facing substance abuse, tied with anxieties about aging, love, losing fame, and selling out. These fears and the darkness surrounding them can be heard throughout the entire album, especially in "Lovesong."
"Lovesong," commonly referred to as the least depressing track on Disintegration, is a gloomy yet romantic tune, dedicated from Smith to his wife. Smith looks back at "Lovesong" as the first time he was able to write a happy and straightforward love song in his career.
"It's actually one of the most difficult songs I've had to sing. It's an open show of emotion. It's not trying to be clever."
Between the minor-keyed synth and driven-yet-hazy bassline, Smith's brooding words tell a somewhat cliche but sweet love story, that has endured the relationships and broken hearts of millions. 
"Whenever I'm alone with you, you make me feel like I am whole again / However far away, I will always love you."
Feature image is the "Lovesong" cover art, retrieved from YouTube.
About the Writer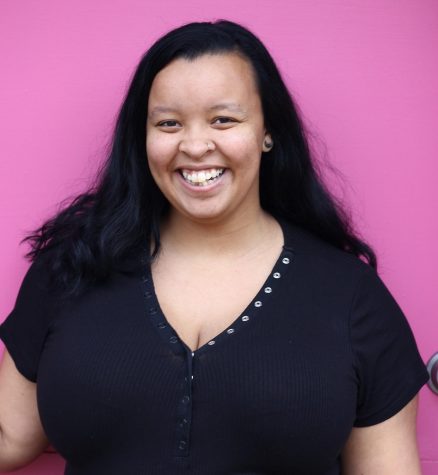 Amber Kienutske, Station Manager
As Station Manager, Amber helps guide day-to-day operations at the station, while managing staff members and projects of all sizes. She also hosts The Afterglow and helps out across all other Impact teams! Outside of the Impact, Amber is a senior at MSU that spends her time attending local shows or sharing a bucket at Crunchy's.