Motown Rundown – 2/6/20 – Bachelor Wednesday
Hang on for a minute...we're trying to find some more stories you might like.
On this week's episode of the Motown Rundown: Ryan Rabinowitz, Trent Balley and Ryan Collins kick the show off with a recap of the latest episode of The Bachelor. The crew then brings a new edition of the Motor City Minute, followed by a heated discussion regarding the Pistons. The show then wraps up with this week's edition of 'Who Am I?'
Join the show! Submit any questions, comments, or ideas for upcoming shows @Motown_Rundown on Twitter, or on The Motown Rundown Facebook page.
Follow the Motown Rundown boys on Twitter:
Ryan Rabinowitz (@RyanRabinowitz4)
Ryan Collins (@RyanCollins524)
Trent Balley (@tbal91)
The Motown Rundown is brought to you by Impact 89FM Sports (@WDBMSports)
About the Writer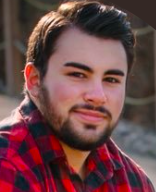 Ryan Rabinowitz, Co-host of the Green & White Report
Ryan is a senior in the Eli Broad College of Business, he co-hosts the Green & White Report and hosts the Motown Rundown podcast. He has also previously covered hockey and baseball for Impact 89FM.