Motown Rundown – 1/23/20 – There's A Rumor Goin' 'Round
Hang on for a minute...we're trying to find some more stories you might like.
On this week's episode of the Motown Rundown: Ryan Rabinowitz, Trent Balley, and Ryan Collins discuss the trade rumors heating up around the Pistons, recap the latest episode of The Bachelor, and play an intense game of "Who Am I?"
Join the show! Submit any questions, comments, or ideas for upcoming shows @Motown_Rundown on Twitter, or on The Motown Rundown Facebook page.
Follow the Motown Rundown boys on Twitter:
Ryan Rabinowitz (@RyanRabinowitz4)
Ryan Collins (@RyanCollins524)
Trent Balley (@tbal91)
The Motown Rundown is brought to you by Impact 89FM Sports (@WDBMSports)
About the Writer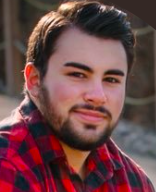 Ryan Rabinowitz, Co-host of the Green & White Report
Ryan is a senior in the Eli Broad College of Business, he co-hosts the Green & White Report and hosts the Motown Rundown podcast. He has also previously covered hockey and baseball for Impact 89FM.