Spartans set to continue conference play against Minnesota
EAST LANSING – Following the euphoria of an impressive 87-69 home victory over the in-state rival Michigan Wolverines Sunday afternoon, the Michigan State Spartans again returned to the hardwood of the Breslin Center on Tuesday, all business for a practice with a new opponent in mind. 
"The beauty of this conference right now, is there isn't a lot of relaxing," Michigan State coach Tom Izzo said on Tuesday.  
Thursday night coach Izzo and the Spartans will host the visiting Minnesota Golden Gophers (8-6, 2-2 Big Ten) for another Big Ten showdown taking place at 9 p.m.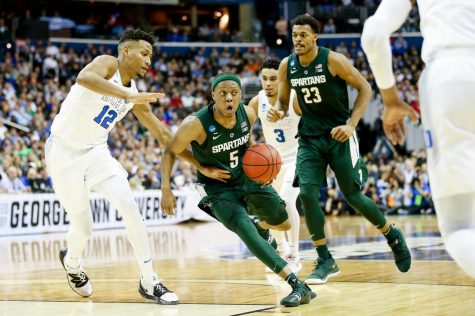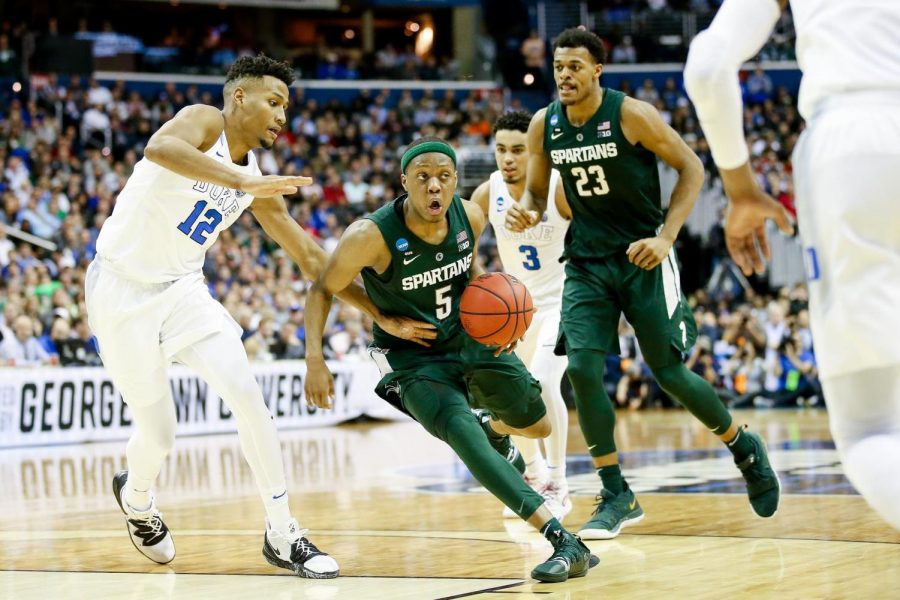 "It's the big ten, and I feel like this year it might be even more loaded than last year," senior guard Cassius Winston said at Tuesday's practice. Winston led all scorers against Michigan with a career high 32 points and 9 assists. "[Minnesota's] record doesn't really tell how good they actually are. They're going to come in looking for a big win." 
Coach Richard Pitino and the Golden Gophers come into Thursday's matchup after pummeling an injury-riddled Northwestern Wildcats team on the road 77-68. Minnesota was led to victory by sophomore center Daniel Oturu, who finished with an impressive 19-point and 16-rebound double-double.  
"They're big, and their bigs have gotten better," sophomore Gabe Brown said.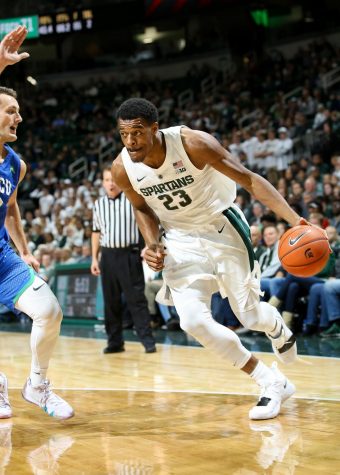 The last time these two teams met was in February of last year. Michigan State walked away with a blowout win 79-55 in East Lansing. 
"Minnesota is playing much, much better," Izzo said ahead of Thursday's game. "They've got a little bit of everything." 
The scouting report
Similar to most of MSU's opponents of late, Minnesota is big. The Gophers have out-rebounded their opponents in 12 of 14 games this season, most recently dominating the glass against Northwestern 43-28. 15 of those rebounds came on the offensive end and accounted for 18 points. 
Daniel Oturu has been nothing short of sensational for the Gophers thus far in the season, averaging 19.1 points along with 12.4 rebounds per game. The sophomore center stands at an impressive 6-foot-10' and weighs 240 pounds, while shooting 63% from the floor. 
He is flanked by Alihan Demir, who is coming off of an 11-point, nine-rebound outing against the Wildcats. 
Minnesota is led in the backcourt by transfer sophomore and deep threat Marcus Carr, who chipped in a cool 17 points and seven assists during Sunday's win. 
"[Carr] has been the surprise of the league," Izzo said. "He's been kind of an electrifying point guard."
The Golden Gophers also shot a perfect 19-for-19 from the foul line in Sunday's victory over Northwestern. 
Keys for the Spartans
Winston has played at an elite level all season, averaging 18.9 points and 6.3 assists per game, while also coming off of a career-high point total. The reigning Big Ten Player of the Year continues to deliver for the Spartans, and has done so in big moments when his team needs him most.
Perhaps more encouraging however, has been the improvement of his supporting cast. Junior Xavier Tillman is coming off of a 20-point double-double; an output that has become quite commonplace after a somewhat slow start to the season. Both he and Winston have also begun to exhibit stronger leadership over their younger teammates in recent games.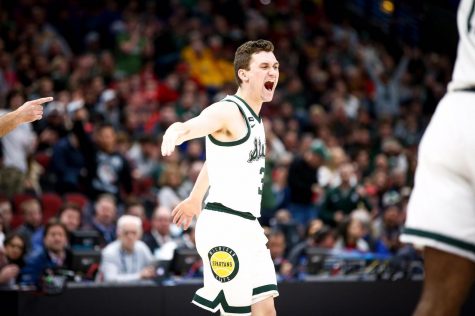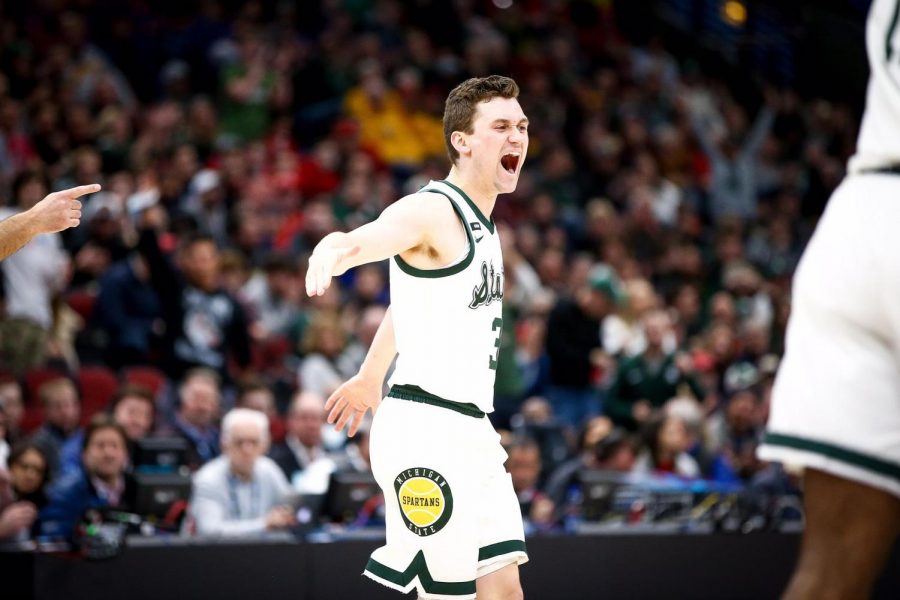 As a result, role players like Gabe Brown and Marcus Bingham Jr. have shown drastic improvement, and have become integral parts of Michigan State's success. While Bingham Jr.'s contributions may not have shown up on the stat lines, he has done an impressive job handling opposing teams' big men over the last few games. 
Kyle Ahrens, Malik Hall, and Julius Marble have made the most of their minutes as well. 
Prediction
After a lackluster start to a much heralded season, the Michigan State Spartans seem to be finding a rhythm and are on the brink of firing off on all cylinders. While Minnesota poses dangerous threats on both the interior and behind the arc, MSU's recent play will continue its improvement and be too much for the Golden Gophers to handle. 
The Spartans keep their streak alive and win at home 78-63.
Contact Henry Menigoz at [email protected]. Follow him on Twitter @HMenigoz.