Motown Rundown – 11/20/19 – Steph's Here?
EAST LANSING — If there was an appropriate game for the Spartans to settle down and rebound after a grueling, narrow win over Myles Powell and Seton Hall, this was it.
The No. 3-ranked Michigan State Spartans returned home, attaining a 94-46 win over Charleston Southern, as they improved their developing winning streak to three games.
Following a game of strong performances from some unexpected non-starters, the usual stars found their groove on Monday night, with four of the five starters scoring in double-digits. Junior forward Xavier Tillman responded to a three-point performance against the Pirates last Thursday with a 21-point outing en route to his career-high.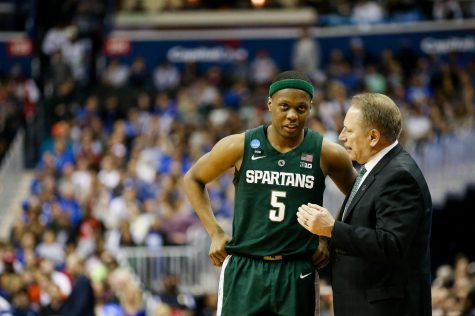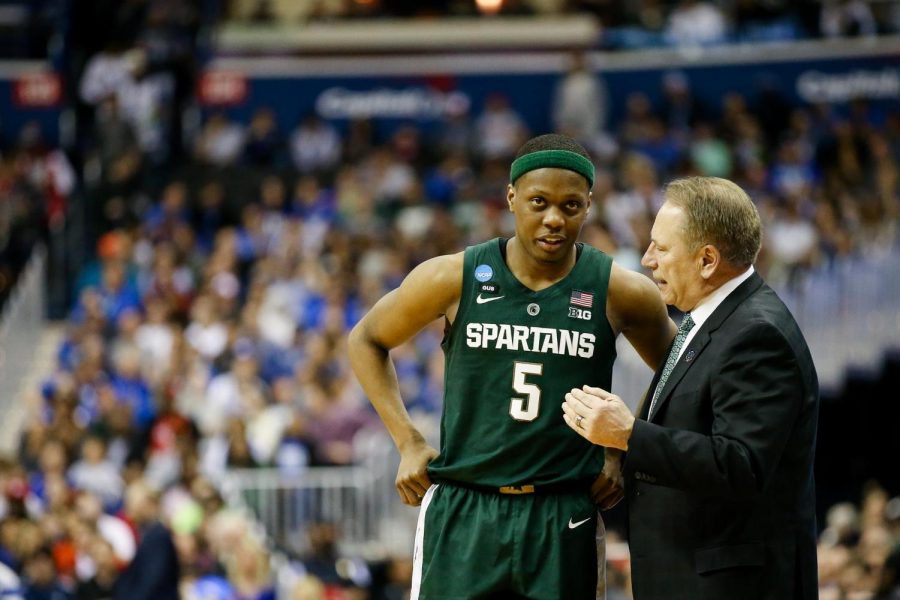 Despite a lopsided win and a stellar night from Tillman, head coach Tom Izzo believed there was still much improvement to be made. Tillman said he was aware of the errors Izzo spoke of regarding his performance.
"When we watched the film at halftime, I was looking tired, I was jogging," Tillman said. "So that's something I tried to focus on more in the second half and being more active. Even though we won by 50, there was little things that we could work on, for sure."
Sophomore forward Gabe Brown also stepped up in a big way, as he replaced injured sophomore forward Aaron Henry in the starting lineup. Brown finished with 12 points, shooting 5-of-7 from the field. He also led the team in minutes.
The Spartans came out hot and never looked back. They worked their way to a commanding 40-18 lead at the half through patient ball movement, hustle and aggressiveness. The team finished with 31 assists, eight of which came from senior point guard Cassius Winston.
Michigan State continued its dominance in the second half, allowing for a number of players to see the floor in the final minutes. Once again, Spartan fans were able to witness some of their favorite players play at home.
It was not an ideal night for Charleston Southern. The Buccaneers finally sniffed double-digit points with less than seven minutes to go in the first half and ultimately, shot under 30% from the field. Sophomore guard Dontrell Schuler was the team's leading scorer with 15 points. 
To conclude the game, Cassius Winston addressed the crowd and thanked the Michigan State community for the love and support he has been given since the passing of his younger brother, Zachary.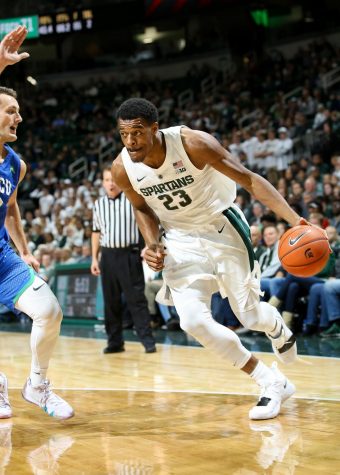 Michigan State will look to continue its winning streak when they go up against Virginia Tech at the Lahaina Civic Center in Maui, Hawaii next Monday night in the Maui Invitational. Tipoff is set for 5:00 p.m.
Contact Aidan Champion at [email protected]. Follow him on Twitter at @champion_aidan.