Three things to look for as Michigan State hosts Oakland
The freshmen and reserves will be playing significant minutes 
Players such as Alyza Winston, Julia Ayrault and Mardrekia Cook will be on the court for significant minutes in Tuesday's game against the unranked Oakland Golden Grizzlies (2-1) due to expected rest that will come for the MSU starters.
Most players will be getting time and could contribute to a great team win. In the last home game against Detroit Mercy, Winston received 24 minutes of action and scored 17 points.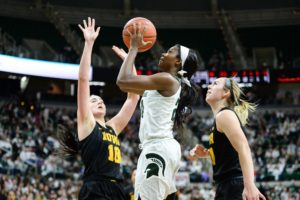 In crucial moments of the Notre Dame game, Ayrault had two huge rebounds down the stretch that helped secure the win as Merchant would say in her postgame press conference. 
Cook could give players such as Victoria Gaines and Kayla Belles some rest and could show head coach Suzy Merchant that she should be receiving more minutes after a redshirt sophomore season in which she averaged more than 16 minutes per game.
Taryn McCutcheon improves from slow start
Shooting 0-for-6 from the 3-point line in the first half and shooting 1-for-7 from three-point in the game against then No. 15 Notre Dame is not indicative of the senior McCutcheon's ability. 
MSU's starting point guard will look to use this game to prove that she can be productive for a whole 40 minutes.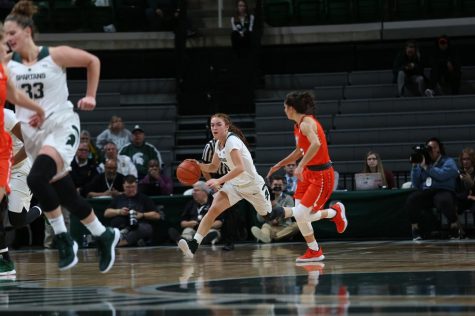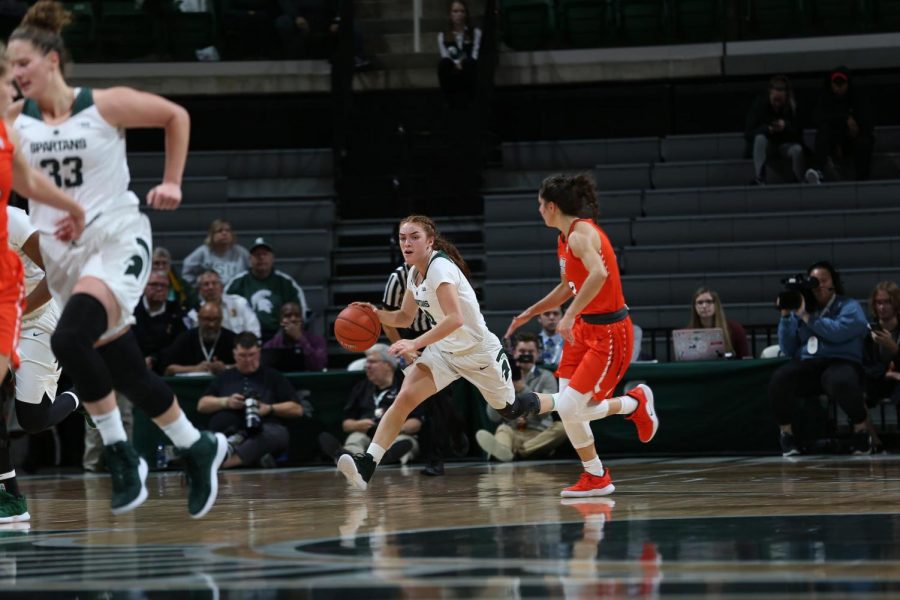 It's easy to see Merchant giving McCutcheon more minutes then the rest of the starters to make her more comfortable as the season rolls on. 
Taiyier Parks shows that she can play, and that the future is bright 
The 6-foot-3 freshman from Cleveland, Ohio, has shown Merchant and her staff from the start of the season that she can be a reliable option off the bench. 
In 14 minutes of action, Parks gave a spark off the bench, as she scored 15 points and nabbed seven rebounds against Detroit Mercy. 
Look for Parks to come off the bench early to replace Gaines and show off her post moves, put in work on the boards and provide the interior presence this defense will need when Gaines is on the bench.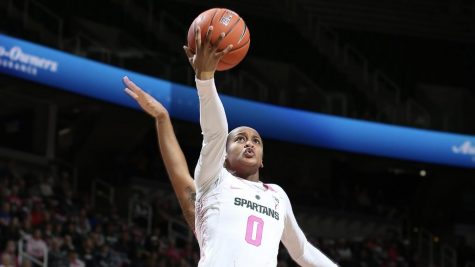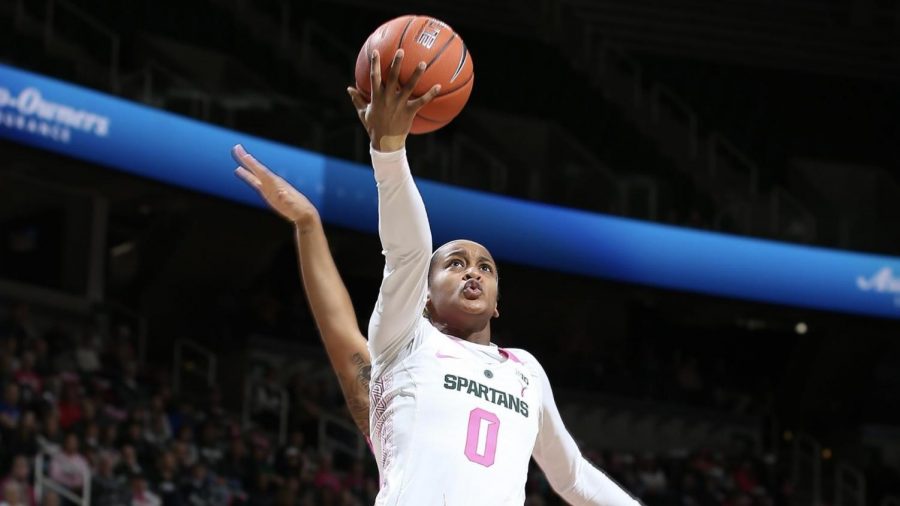 Prediction: Michigan State 93, Oakland 66 
The Golden Grizzlies have been averaging 77.3 points per game but look for the Spartans to cool them off. MSU's talent and speed will be too much for the Golden Grizzlies. The starters will get out to a fast lead and the role players will take it from there. 
Look for Parks and Winston to have big games off the bench for the Spartans. McCutcheon will also play better and will have a better 3-point percentage than the last couple of games.
Contact Charlotte Steinberg at [email protected] Follow her on Twitter at @sportstalkbycs.