The First of November | "All I Want For Christmas Is You" – Mariah Carey
It's the first of November and you know what that means. Cue the jingle bells and the over-covered carols – it's Christmas season!
The next track needs no introduction.
Mariah Carey's "All I Want for Christmas is You" has become a staple of the modern holiday season. Mariah has become the "Queen of Christmas" based on the track alone and has cemented herself as one of the most prolific Christmas artists.
Carey's seasonal hit first appeared on her six-time platinum 1994 album Merry Christmas, and since then has proven itself as a song that's here to stay. This is for good reason as well: the song is incredibly catchy and fun to sing along to. 
The all-too recognizable opening lyrics, chimes and instrumental build-up is enough to make anyone who doesn't have coal in their stocking to get hype.
"I-I-I don't want a lot for Christmas /
There is just one thing I need /
I don't care about the presents /
Underneath the Christmas tree."
Mariah's vocals on the track are spectacular as well, being the main focus and setting the tone before the upbeat instrumental comes in around the 50-second mark. 
What's most impressive about this track is its longevity. It has managed to stay relevant over 25 years and has sold over 14 million copies over its lifetime. The songs has inspired dozens of covers and has been the soundtrack to many Christmas memes come the holiday season. It's a song that almost any person knows and it's become expected that any holiday season will contain some ounce of Mariah Carey.
And check out this tweet she posted today!
Breaking news ❄️ pic.twitter.com/PBwOYLRpJK

— Mariah Carey (@MariahCarey) November 1, 2019
Featured image by James Devaney/Film Magic; retrieved from Billboard.
About the Writer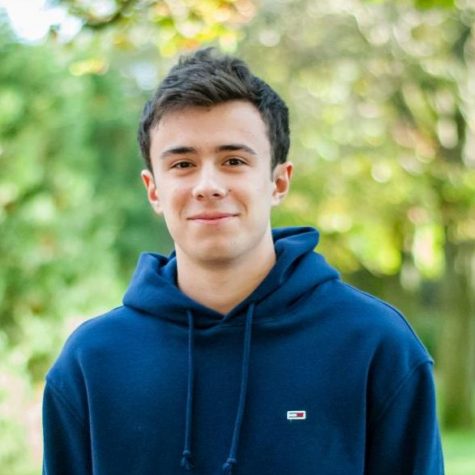 Michael Thistlethwaite, Website Director
Michael is a sophomore creative advertising major at Michigan State, who joined Impact as a volunteer on the Entertainment team in the fall of 2019. He now serves as the Website Director, designing new elements to the website, and troubleshooting any issues that arise. He still enjoys writing about his favorite artists for the E-Team, and voicing his opinions on music during "Hear Me Outs".