Michigan State linebacker Joe Bachie declared ineligible following failed drug test
EAST LANSING – Michigan State linebacker and team captain Joe Bachie has been declared ineligible by the Big Ten, per Michigan State.
The Ohio native was declared ineligible by failing a random drug test conducted by the Big Ten and tested positive for, "a supplement that is classified as a performance enhancing substance banned by the league," an email from the university read.
An appeal regarding the testing has been filed with the conference.
Bachie was considered one of the best linebackers and players in the Big Ten and NCAA. He was recently named a member of the AP Midseason All-American second team.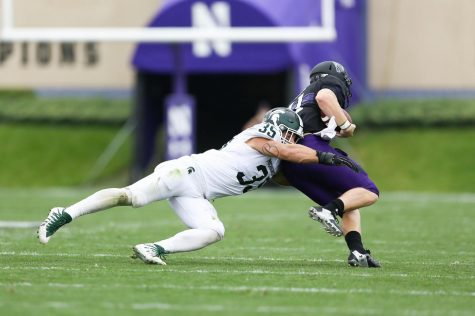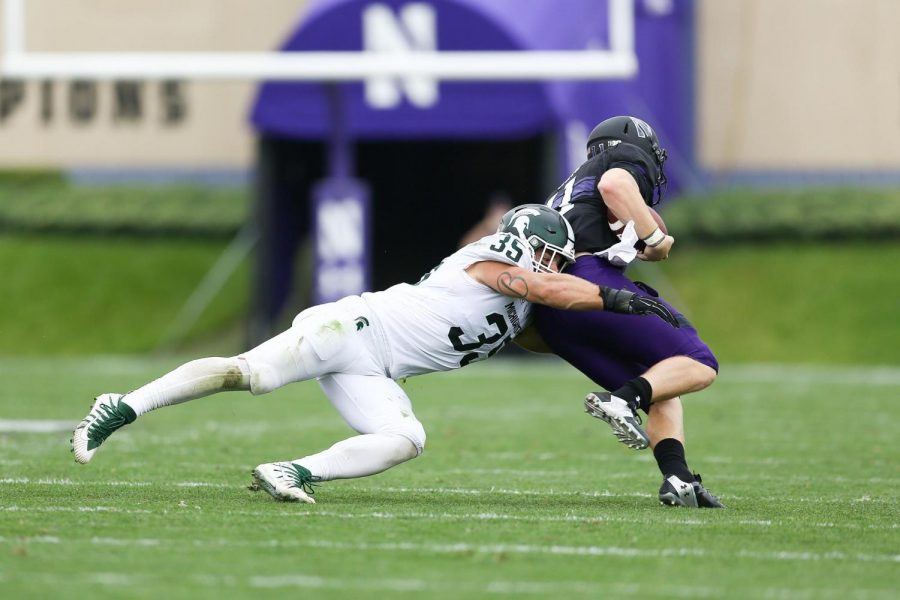 As a starter and senior on the team, Bachie has 72 total tackles, 9.5 tackles for loss, 3.5 sacks and one interception. 
"Joe Bachie has built himself into an All-Big Ten middle linebacker and two-time team captain through his incredible work ethic and leadership skills. This situation breaks my heart but I know Joe is resilient and accountable," said MSU head coach Mark Dantonio in a statement. "No one feels worse than Joe does, a sentiment he expressed when he spoke to the team earlier today. This does not define Joe as a player."
Bachie had 100 or more tackles during each of the previous two seasons.
"All my career I've done my very best to represent Michigan State in a positive manner on and off the field," said Bachie in another statement today.
The recent news sends the program into even more of a tumultuous time with the recent news of Spartan's transferring as well.
According to NCAA rules, a second failed test for PEDs would result in a loss of all eligibility.
You can follow Joe Dandron on Twitter at @JosephDandronMI and contact him at [email protected].