DeMartin Download – 10/31/19 – Soccer and Spookiness
Ian Gilmour, Men's Soccer Beat Reporter
October 31, 2019
Hang on for a minute...we're trying to find some more stories you might like.
On this week's episode of DeMartin Download: Ian Gilmour and Adam Bakr discuss the most recent game for Michigan State men's soccer, a loss at rival Michigan. The duo then recaps recent MSU women's soccer games against Rutgers and Indiana, while also giving their final thoughts on the team's season. To finish the show, Ian and Adam talk the latest in professional soccer.
Follow @WDBMSports on Twitter for more MSU soccer coverage.
About the Writer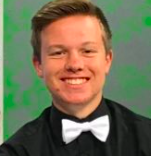 Ian Gilmour, Men's Soccer Beat Reporter
Ian is a sophomore journalism major who covers men's soccer for Impact 89FM. He has also previously covered men's basketball, women's basketball, and football while at Michigan State.