'He's like the glue guy': Tillman ready to lead Spartans
In year three, the 20-year old forward is being asked to step up
Trent Balley, Men's Basketball Beat Reporter
October 21, 2019
EAST LANSING – It's going to be a very exciting season at the Breslin Center for Tom Izzo's Michigan State Spartans, to say the least.
The Spartans open the regular season as the Associated Press preseason poll's No. 1 ranked team in the nation, and there's plenty of anticipation for Izzo's squad to be the one that delivers him his elusive second national championship trophy.
2018-19 Big Ten Player of the Year Cassius Winston will be at the leadership helm, but one other Spartan in particular is ready to step up as well: junior big man Xavier Tillman. Izzo had an interesting analogy to describe the way his two best players intertwine.
"Cassius is the straw that stirs the drink," Izzo said, "but Tillman is the ice cubes that he's stirring."
When asked about his coach's analogy, Tillman agreed.
"That's a true statement," Tillman said with a laugh. "The analogy is funny though, I've never heard that before."
But really, it makes sense. Winston is the facilitator, so the offense will flow through him. Tillman, on the other hand, is the defensive anchor, and with Nick Ward now pursuing a professional career, Tillman will get the lion's share of the post offense load as well.
"I think we work really well together. He's very good at what he does," Winston said of Tillman. "He's like the glue guy, he's always helping everybody out. He's also that key guy on defense, taking care of his man and everybody else's."
Xavier Tillman says the starting power forward spot is still "up for grabs," highlights differences between Malik Hall, Thomas Kithier and Marcus Bingham Jr. "Everybody brings such a different piece." @WDBMSports pic.twitter.com/aFDNFvhazE

— Trent Balley (@tbal91) October 15, 2019
Tillman himself had a nice season last year, averaging 10 points and 7.3 rebounds en route to winning the Big Ten Sixth Man of the Year award. If nothing else, he'll be able to move into his junior season as an established featured player for Izzo.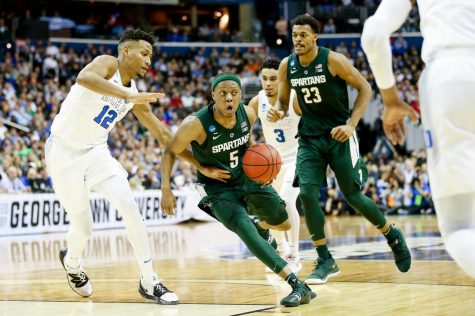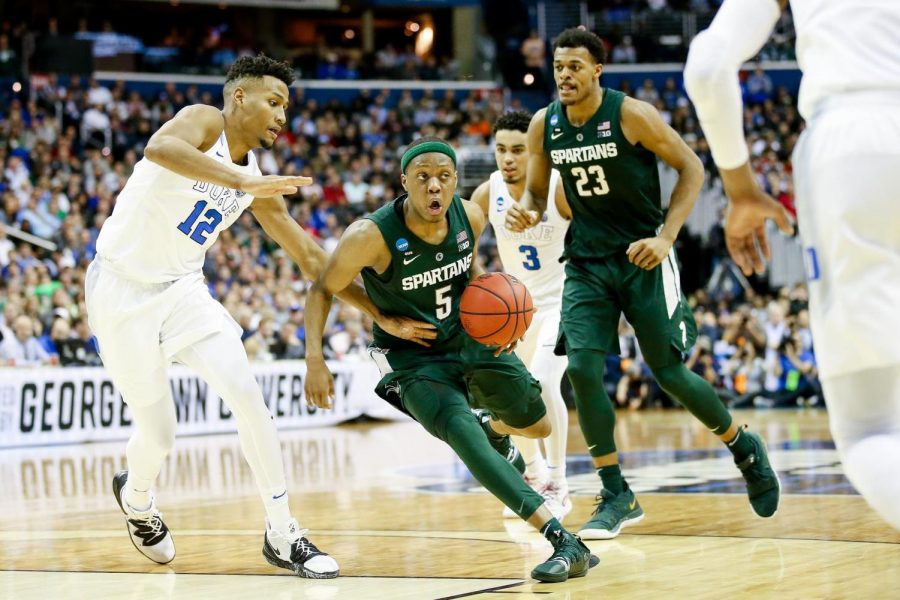 "This is going to be a year for me to kind of have fun with it," Tillman said. "I remember last year I was in a more redemptive attitude. I wanted to prove that I could be a player on the court. This year I feel like I'm going to have fun and enjoy every moment, and be as competitive as possible while just enjoying and embracing everything."
When asked specifically about leadership, Tillman was embracing of the role. He had a few wise words for the younger members of the team who are receiving new opportunities this season.
"Take advantage, but do your job," Tillman said. "Just make sure that you do your job. Defend, rebound and run. Shoot your shots and you're good."
Contact Trent Balley at [email protected]. Follow him on Twitter @tbal91.