Michigan State midseason grades for every position group
Hang on for a minute...we're trying to find some more stories you might like.
EAST LANSING – Michigan State is coming off a bye week following two straight losses in which they gave up 30 or more points, the Spartans now welcome No. 6 Penn State to town.
The Spartans are now 4-3 on the year and 2-3 in the Big Ten after their last loss against the Badgers.
At the midway point of this Spartan football season, we now can take a look at what position groups and sides of the ball have performed above,or below expectations so far this season. 
So, let's take a look at how each part of the MSU football program has performed this season.
These are letter graded and are broken down into offensive skill positions, offensive line, defensive front, secondary, coaches and special teams.
Skill positions
Grade: B-
Running backs
This grade is based around an inconsistency from the wide receivers and poor play all around at times, especially against better competition (see Wisconsin, Ohio State). 
So far, the biggest surprise between the offensive skill players has to be Elijah Collins. 
Collins ran – no pun intended – onto the scene against Western Michigan with a 192 rushing yard performance that allowed him to stake his claim as the heir apparent to LJ Scott's spot as the starting running back.
The redshirt freshman is averaging five yards per carry on 98 carries to this point, and with the game-breaking ability he has shown, it is probably written off that Collins will be the engine that drives the MSU offense for several years.
Wide receivers and tight ends
The wide receivers have been disappointing in recent weeks, but the ability they have shown as a group has made them a more potent weapon and has contributed to the better play of Brian Lewerke as the season has gone on. 
Darrell Stewart has shown he is the No. 1 option in the passing game, leading the Big Ten with 683 receiving yards and receptions with 46. 
But looking at the rest of the group outside of him, Matt Seybert and Cody White have struggled with drops all year but this position group has arguably played the best it has since 2015.
Quarterbacks
Brian Lewerke is very much who people thought he was. The flashes of potential fans saw in 2017 have returned and at times, Lewerke has looked very good. 
He's posted 1529 passing yards, 214 rushing yards and only three interceptions to go against 11 touchdown passes, which looks good on paper. But the senior quarterback has looked like the same player we saw last year at times, and then at times he has looked like the world-beater he is capable of being. 
You have to wonder how much the injury did really play a role last season, because ever since the season opener against Tulsa, Lewerke has shown the ability to make the plays when he needs to and move the chains in important moments. 
Offensive line
Grade: D+
This group has struggled and receives a lower grade largely in part due to its inconsistency and injuries to key members of the group.
Kevin Jarvis, A.J. Arcuri and Blake Bueter have all missed time this season after starting out the year as guys who would genuinely contribute to the rotation. 
This goes without the fact that preseason projected starting Left Tackle Cole Chewins has yet to see the field. 
Only twice this year has the offensive line not given up a sack, against Western Michigan and Indiana – two of the worst defenses the group will face all season. 
The inability to get off the line of scrimmage and set the tone of physicality at the point of attack has reset this offense to what many saw last year, despite the offense being generally better than it was last season.
Defensive Front 
This includes linebackers and defensive linemen
Grade: A-
This unit has possibly the most talent Dantonio has seen during his tenure and houses the three best players on the roster. 
Linebackers Antjuan Simmons and Joe Bachie have lived up the expectations as some of the best in the Big Ten. Simmons really has surprised the most of anyone and has shown the ability to be a playmaker in coverage or in the box as a run defender.
A group of talented and skilled athletes has helped the defense of MSU only give up 21 points per game. 
With how the offense has turned the ball over, it's hard to see why this unit has struggled in the numbers categories. But overall this unit has played well, it's just hard to keep up with the same numbers it posted last season when it is playing the majority of the game. 
With 12 turnovers forced as well, five of them fumble recoveries and four of the team's seven interceptions coming from the front seven, this unit has lived up to its high expectations. Just without the statistics to back it.
Secondary
Grade: C+
Cornerbacks
This group is lucky that Josiah Scott has returned as the ball hawk that many thought he could be.
Josh Butler has struggled as a starter and draws pass interference calls in untimely situations, and after being heralded as the next lockdown corner at MSU, he has struggled to perform.
It has looked worse against teams like Ohio State and Wisconsin, when the recruits are bigger and faster than many the Spartans see on a weekly basis. But that is going to be something this unit adjusts to as Penn State and star receiver K.J. Hamler comes to town.
Safeties
Xavier Hendersen has stepped into the big shoes that Khari Willis left and fulfilled. He has shown the extreme speed and playmaking ability at times, then at other times you never realize he is on the field.
David Dowell hasn't showcased the same ability to make a play on the ball either in his senior year with one pass breakup and no interceptions, despite the Spartans holding teams to less than 200 yards passing a game. 
Special Teams
Grade: B
Jake Hartbarger, for all intents and purposes, could quite possibly be the most effective player at his specific position on the roster. 
Hartbarger is second in the Big Ten in yards per punt, behind Drue Crisman of Ohio State – the same player that punted MSU into a loss one year previously in a snowy East Lansing. 
Receiving the kicks and punts has been a myriad of players after Jalen Nailor went down with a lower leg injury in September. Cody White, Brandon Sowards and others have all been back in the end zone as returners, and after two fumbles during the game against Northwestern, Sowards has taken over much of the duties. 
Placekicker Matt Coghlin has one of the better make percentages among Big Ten kickers even despite missing a possible season-altering kick against Arizona State.
Without Nailor, this return group really lacks a big-play threat who can take one to the house. But the strong play of Hartbarger and placekicker Coghlin has helped this group get a decent grade as the team heads towards its game against Penn State.
Coaches
Grade: D
Mark Dantonio is on the hot seat. Many don't want to realize that the burners have been ever so slightly turned up to from low to high after the shutout loss to Wisconsin, but this roster is too talented to perform like it is at the moment.
A year after reshuffling the deck, the coaching staff has failed to get back to the 36-5 stretch from 2013-2015.
Whether it be the inconsistent play-calling, inability to put their players in a spot to succeed or even clock management – it was hard to imagine the season playing out the way it has dating back to last spring.
From the Arizona State game and the inability to stay aggressive late in the game, to the lack of understanding that you can't put the ball in the better teams' hands against Wisconsin. It has been apparent and well documented that this coaching staff has struggled and its midseason grade reflects it.
Contact Joe Dandron at dandronj@msu.edu. Follow him on Twitter @JosephDandronMI.
About the Writer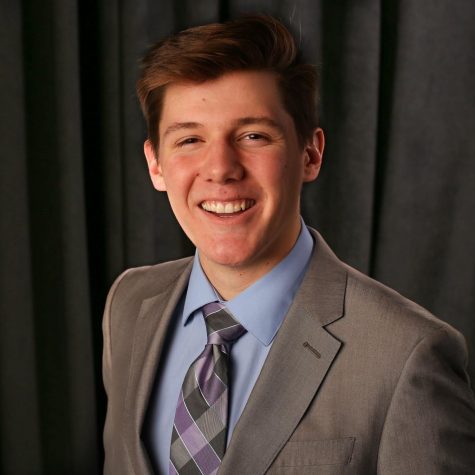 Joe Dandron, Sports Director
Joe is a junior journalism student from Montague, Michigan. Joe serves as Sports Director for Impact 89FM and covers football, men's basketball, and women's basketball. Joe also broadcasts these sports and plans to focus on writing, editing, and reporting with his degree. He is a former reporting intern at WKAR News and now works as a newsroom assistant at Lansing State Journal while also working as a sports intern with WJRT ABC-12 in Flint, Michigan.