Spartans defeat North Carolina with second consecutive sweep
EAST LANSING, Michigan – Michigan State volleyball returned to the court on Sunday, after Thursday's 3-0 victory over Oakland. The Spartans again swept their opponent, defeating North Carolina 25-21, 25-21, 25-13 in each set respectively. 
However, it wasn't an easy road to victory. The Tar Heels came out of the gate hot, giving the Spartans all they were worth in a set that was to have nine lead changes. The Spartans were able to survive this early surge, and eventually pulled away to escape with a 25-21 victory in the first set.
The Tar Heels continued to start out strong in the second, with UNC's Skylar Wine opening the set with a couple of kills. MSU began to battle back however, and eventually took a share of the lead off of a service ace from senior captain Samantha McLean. 
"At first it was kind of ugly," McLean said. "The first two sets were the same, we were making some errors. But what was working for us was we came together as a team. Our team communication, that was the biggest difference."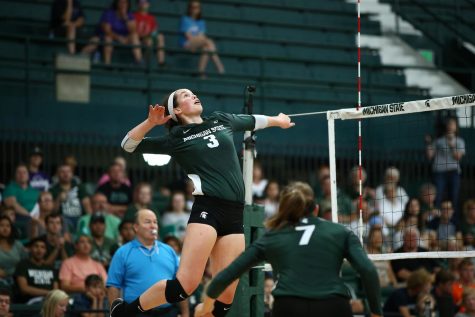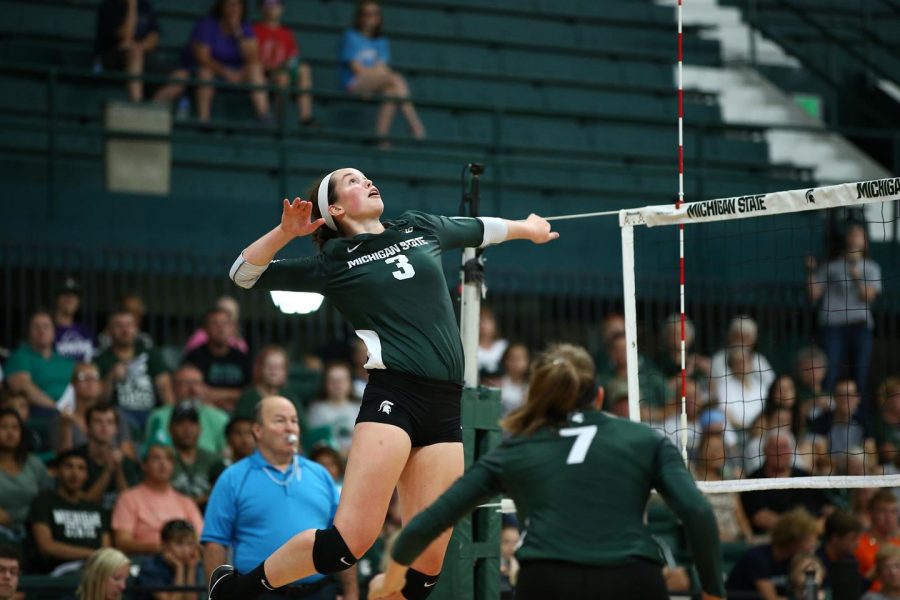 Another ace from Meredith Norris would finally give MSU the lead, and the Spartans would never give it back. Sophomore Rebecka Poljan contributed a key block and kill to help them on their way, before Lauren Swartz ended the set with a monster kill to give the Spartans another 25-21 victory. 
"We started off pretty slow and pretty flat," head coach Cathy George said. "It was important for us to grind it out. Things weren't really working for us for a while there, and we kept chipping away and getting ourselves back into a rhythm."
The Spartans finally came alive in the third and final set; a set in which they would never trail. The Tar Heals began to struggle defensively, as MSU players began to shine. Junior Alyssa Chronowski finished with a match high of 10 kills, contributing six of them in the final set alone. 
"Sometimes it's okay to win ugly," she said. "It's about how we come back and how we work together as a team."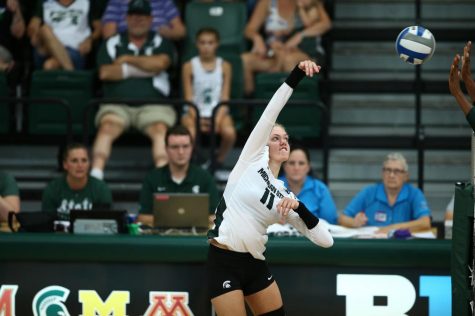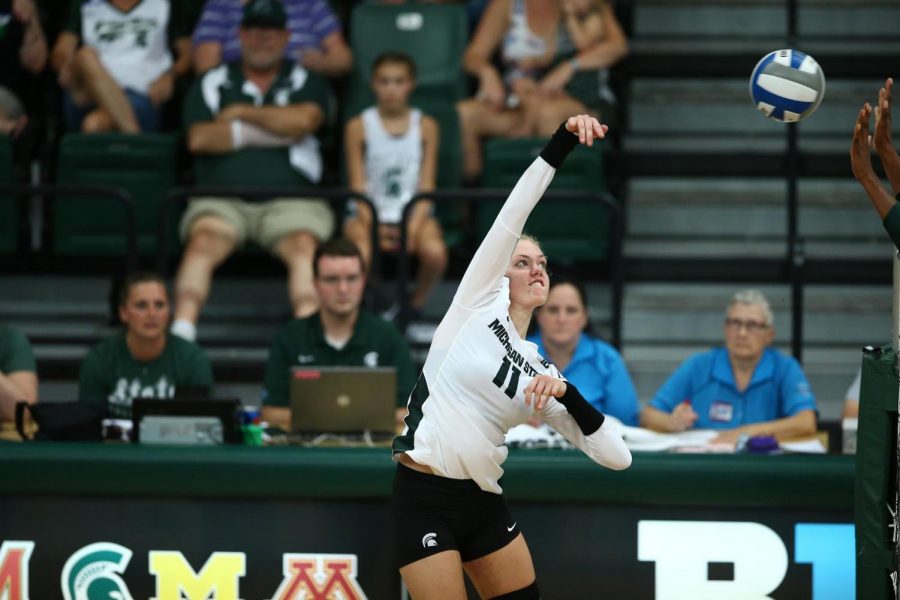 MSU led by as many as eight points in this final set, stringing together a 6-0 run. An assisted block by Chronowski and Poljan would put the Spartans up 24-13 before a UNC attack error would end the set and send the Spartans home victorious. 
"It started really slow and sluggish, and it wasn't the prettiest match. But I'm proud of the way they worked their way out and figured it out. Because, you have to have that. You have to have the experience of how do you get yourself out of something that isn't feeling right to begin with," George said. 
The Spartans move to 6-1 on the season and look to prepare for the Western Michigan Invitational, when they play Auburn next Friday.
Contact Henry Menigoz at [email protected]