Stearns: Despite loss at the hands of UConn, Spartans remain on upward trajectory
EAST LANSING, Michigan – It was Rick Flair who coined the term "to be the man, you gotta beat the man." Unfortunately for the Spartans, they were unable to slay the giant that is UConn. The No. 3 ranked team in the nation came into East Lansing and left with a victory over a gutsy and gritty ranked opponent. A ferocious husky offensive onslaught combined with a lack of offensive execution buried Michigan State.
"It's frustrating for all of us because we work so hard to make sure the puck doesn't go in," goalie Jade Arundell said. "That's what's frustrating is that we are all working so hard." 
The one defining trait that has defined this season so far for Michigan State has been grittiness. When you are able to win two overtime games in a period of a week, you are gritty. When you "refuse to lose" in such dramatic fashion over Miami, you are gritty. 
Sometimes regardless of effort or coaching, you will get beat by an objectively better team. UConn was simply the better team on Sunday. However, this is not to say that Michigan state cannot eventually get to where UConn is now.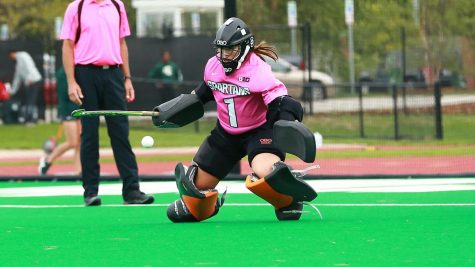 Arundell mentioned how it was no secret to State that UConn was going to be very difficult to vanquish.
"We knew how good they were." Arundell said. "I believe we could've won. If they didn't get those two short corners, we'd be playing in overtime right now."
Even in defeat, Michigan State has made a habit of throwing everything they have into the center of the table. Those who expect to walk into East Lansing without executing at a high level and win are sorely mistaken. Every ounce of ability is left on the field by this team time and time again.
It is often said that you learn more about your team in losses than in wins. This is especially the case in measuring stick games. We may not see the benefit of a win in the record column today, but for a young Spartan team that currently has only one senior starter, today will serve as a blueprint for how you need to execute and conduct yourself in order to reach the mountain. Head coach Helen Knoll mentioned as much after the loss.
"This is where we've got to emulate to be," Knoll said. "Sometimes in losses you learn more than you do in wins. We've gotta start moving the ball to our right side. We need to start implementing that into our game plan and executing it more to the point." 
The transformation alone this season is cause for extreme optimism. For the first time in four years, Michigan state was listed among the elites of the sport, with a No. 25 ranking. Last season was a year of growing pains for MSU. En route to a 5-15 record, we saw a myriad of underclassmen receive crucial minutes that helped to shape them into the players they want to be.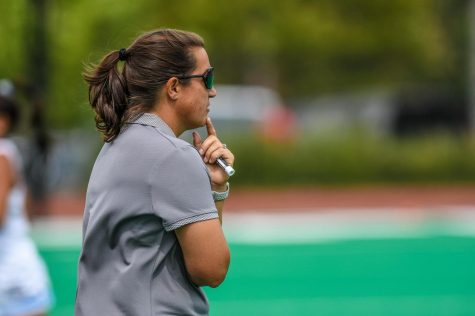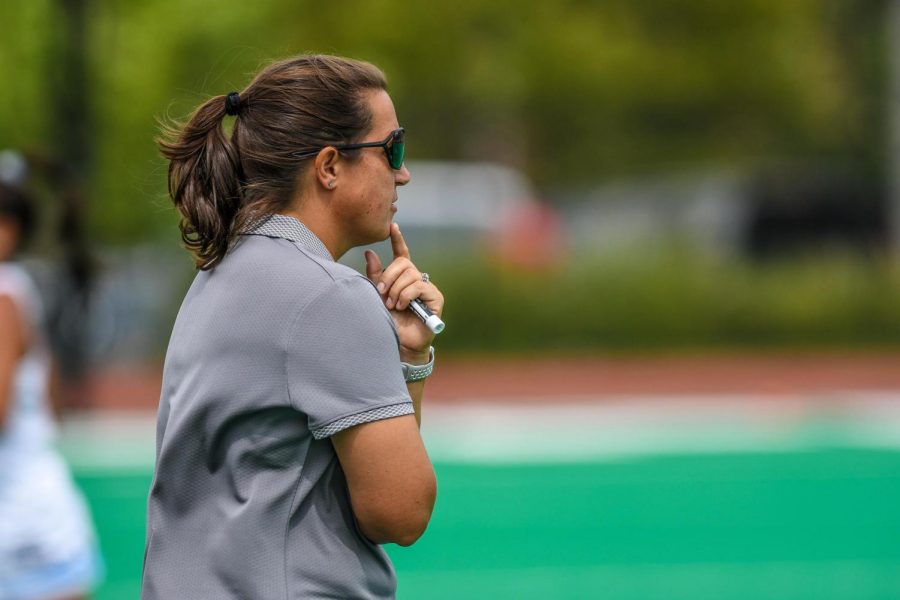 If the Spartans can improve nearly as much between this year and next year, as they did between last year and this, they will be a tough out for any opponent. Who would have thought this would be the case at the end of last season?
"I've got all the faith in the world in Jade (Arundell) and our backfield and every game. We are getting better and progressing, because our competition will continue to get stronger," Knoll said. 
This program is on a definite upward trajectory that warrants more attention and coverage than it is currently receiving. In an age where revenue sports are king in determining what drives the daily news cycle, it's sports such as field hockey that consistently fall through the cracks. 
Patience is something that comes naturally hard for many, but it is important to remember that end dividends may not be seen today, but rather a year or two down the line. The seeds of success have been planted, now they just need time to grow and be nurtured.
Contact Nathan Stearns at [email protected] Follow him on Twitter at @NathanStearns11.