On the importance of Gia Wahlberg
EAST LANSING, Michigan – On a night when things were not going precisely to plan, a night when she faded into somewhat of a non-factor, a night when she was not living up to the hype of her already phenomenal season, Gia Wahlberg showed everyone how good she really is and how much this Spartan side needs her.
Simply put, MSU was dominated for stretches of their game against Bowling Green Thursday night. 
"Bowling Green is a very good team as I expected them to be," MSU head coach Tom Saxton said. "They're a very difficult team to deal with, with the system they play."
BGSU's midfield played wonderfully and won each of their individual battles for most of the night. This BGSU team was projected to win the Mid American Conference at the beginning of the season.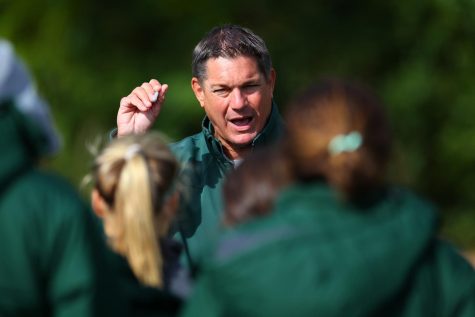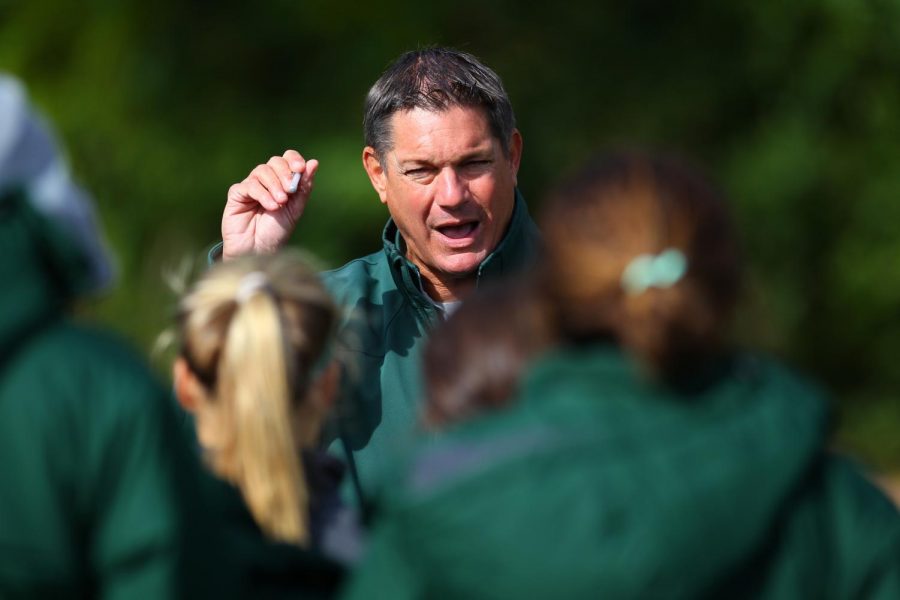 Defensively, they were solid on nearly every occasion except set pieces, from which MSU scored two of their three goals.
Wahlberg didn't have a sniff of goal until overtime. That's when she came alive.
Wahlberg had been kept quiet most of the night. Was it because she just wasn't executing going forward? No. It's difficult to do much as an attacker when your team doesn't have possession for long stretches.
And when MSU did score, it wasn't after 25-pass sequences or slow build-ups. They went on the break and struck quickly with chances made out of just about nothing. 
An attacker can also have problems when they are playing from behind, as MSU was for 60 minutes in this contest. As time goes on, attacking efforts get more desperate and lose quality, strikers bite at low-percentage chances instead of waiting for better ones.
After the explosive start to the year Wahlberg has had, scoring seven goals in the first six games of the season, not scoring in a relatively high-scoring, yet even game, she had every reason to be frustrated and put her head down.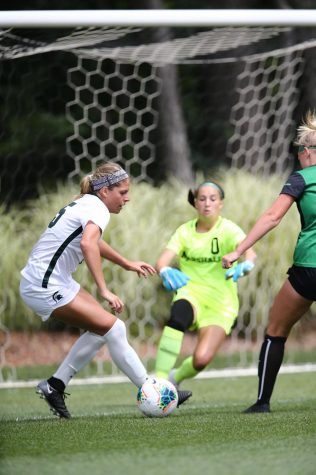 But the mark of a true goalscorer is being able to create chances out of nothing or execute when their team needs it most, even if they've struggled throughout the game.
And after the Spartans clawed back from 1-0 and 2-1 down, no one really should have expected anyone other than Wahlberg to score. It is what she does best.
As the corner looped in off the foot of Bella Jodzis, Wahlberg attacked it and put her head to it, bouncing it off the deck and into the back of the net for her eighth goal of the season and fourth of the game-winning variety. 
"I can thank my teammates for all the goals I've had," Wahlberg said. "We're doing a lot more together."
And as those teammates she thinks so highly of rushed onto the pitch to celebrate her game-winner, a smile appeared on Wahlberg's face for the first time in 92 minutes. 
92 minutes of being frustratingly shut down. 92 minutes with no production in a season where she's produced more than Chiquita does bananas. 92 minutes of strife and irritation. 
92 minutes wiped away with one swift use of a forehead.
Contact Ian Gilmour at [email protected]. Follow him on Twitter at @IanGilmour04.