Red Wings defenseman Niklas Kronwall retires after 15 seasons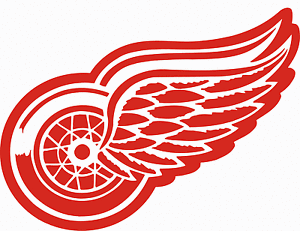 Kyle Hatty, Baseball Beat Reporter
September 3, 2019
After 15 seasons with the Detroit Red Wings, Niklas Kronwall has retired from the NHL. He will assume a position in the Red Wings front office as an advisor to GM Steve Yzerman.
Kronwall was drafted by the Red Wings in the 2000 NHL Entry Draft with the No. 29 overall pick. However, Kronwall didn't play for Detroit until the 2003-04 season.
In his 15 seasons in Detroit, Kronwall tallied 432 career points in 953 games played. He also played a vital role on the blue line during the 2008 playoffs, while on his way to winning a Stanley Cup. During the playoffs, Kronwall lead all Red Wings defenseman in scoring with 15 points.
Kronwall retires third in franchise history in points for a defenseman, and finishes as a member of the Triple Gold Club, a name given to a player who has won an Olympic gold medal, a World Championship gold medal, and the Stanley Cup.
Going forward, Kronwall will be difficult to replace on the Red Wings' blue line. His physicality and veteran leadership were valuable assets in a defensive core that featured many young players still in the developing stages of their careers. After Kronwall's departure, the starting pair on the blue line this season will likely be Mike Green and Danny Dekeyser – who will slide into the gap Kronwall leaves in the lineup.
Another aspect that will be hard to recover from is leadership. Kronwall was an alternate captain, and was the longest tenured one, this past year, having served that role since the 2011-12 season. Following his departure, the Red Wings' longest serving alternate captain is now Justin Abdelkader – who has only served since the 2016-17 season. Therefore, the team, that is still pretty young as a whole, will need new players to step up due to the absence of an official captain, or any alternates on defense.
The Red Wings will miss Kronwall and his physicality on the blue line, but it will not be too detrimental of a loss. The absence of Kronwall in the starting lineup could mean younger guys like Patrik Nemeth and Joe Hicketts could see more reps in Detroit instead of Grand Rapids.
Contact Kyle Hatty at [email protected]. Follow him on Twitter at @KyleHattyIN.