Red Wings possess bright future with Yzerman as GM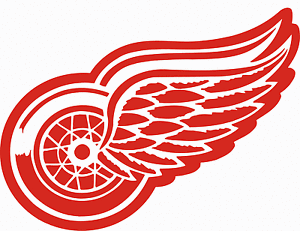 The time has finally come. The worst kept secret in the NHL was confirmed Friday. Steve Yzerman is returning home to Detroit to become the new general manager of the Red Wings.
Many expected this to happen due to Yzerman's family staying in the Detroit area during his tenure in Tampa Bay. Then this past season, Yzerman stepped down from the GM position and took an advisory role in the later part of the year. After that move it was all but confirmed to Detroit that their beloved captain was coming home to save them for the second time in his life. But this time, it will be as a GM.
Yzerman has arguably been the best GM in the NHL during his tenure in Tampa Bay, which started before the 2010-11 season. A main reason behind this is because he has proven to be one of the best GMs in the league on draft day.
This is supported by his history making excellent selections in later rounds of the draft such as Nikita Kucherov, the likely Hart Trophy (NHL MVP) winner in the second round of the 2011 draft. He has also selected two other top-six forwards in that same draft in Vladislav Namestnikov in the first round and Ondrej Palat in the seventh round.
That is noteworthy because year after year, he has shown to be capable of doing what made the Golden State Warriors so good. The Lightning drafted their players and developed them, a trait that most teams aren't able to accomplish, but one that's essential when building a Stanley Cup contender.
To put how talented Yzerman is into perspective, this past year the Tampa Bay Lightning tied the NHL record for wins in a regular season. Nine of the 12 forwards that started in the playoffs were either drafted by Yzerman or signed after they went undrafted. That will likely never be accomplished again by a Presidents Trophy winner.
He has shown that he can draft, but what may be even more appealing—especially to Red Wings fans, is his ability to negotiate contracts in favor of the organization. Detroit will need him to do that again, since he comes to a team with one of the worst salary situations in the NHL after Ken Holland inked some deals that put the team in a tough spot when trying to build a roster (i.e. Niklas Kronwall, Justin Abdelkader).
While he was with the Lightning, he signed Victor Hedman, Andrei Vasilevskiy, Nikita Kucherov, and Steven Stamkos—who are all top three in the league at their positions and have all won, or will win, individual accolades. Yet, none of them are the highest paid player at their position.
His ability to sign great players to favorable contracts by getting them to buy into the championship chances and take a pay cut is something that is desperately needed in Detroit. It will likely also be the main focus during his first season in Detroit. He will likely re-negotiate some contracts, ship them off or buy them out to give himself some breathing room with the salary cap.
All this considered, Detroit fans should be not only optimistic, but excited for Steve Yzerman to return home to become the GM of the Red Wings. He is someone who has proven he can put together a cup contender and excels as a GM in all the areas the Red Wings have had the most trouble with recently. On top of that he is already one of the most beloved athletes this city has ever seen.
This job is personal to him and he will have the freedom to do whatever he feels is best for this team because he has proven he has the ability to put together a team that can dominate the league.
If he can continue to do the things he did so well in the past, there is a good chance Yzerman will lift his fourth Stanley Cup in Detroit before his tenure ends.