The Chant – 4/10/19 – One Shining Moment
Hang on for a minute...we're trying to find some more stories you might like.
Podcast: Play in new window | Download
Subscribe: Apple Podcasts | Android | RSS
In this week's episode of The Chant, co-hosts Hikaru Kudo and Justin Labelle kick off the show by wrapping up MSU men's basketball and March Madness (4:16).
Following basketball talk, Justin talks about Ronnie James Dio coming back on tour as a hologram and the potential applications of holograms with artists in the future (28:53).
Racing back to sports, Hikaru gives his thoughts regarding the Formula One Bahrain Grand Prix which occurred a couple of50:41) weeks ago and gives a preview on the Chinese Grand Prix coming up this weekend (50:41).
Finally, Justin closes out the show by talking about PC Music and his thoughts on the subgenre (1:07:52).
You can watch the full video on PC Music here.
About the Writer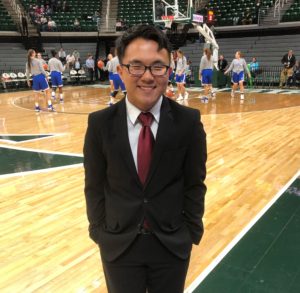 Hikaru Kudo, Sports Broadcast Director
Hikaru Kudo is a sophomore journalism student at Michigan State from Novi, MI. Hikaru is the Sports Broadcast Director and oversees all aspects of play-by-play, live or recorded, for any athletic event Impact may send staff to. He is also the producer of Impact's flagship radio show, "The Green & White Report". Hikaru covers soccer, volleyball, men's and women's basketball. Outside of Impact, Hikaru is a staff member at Big Ten Network Student U. In his spare time, Hikaru enjoys spending time...