Hamilton secures win in China, Red Bull-Honda continues to raise bar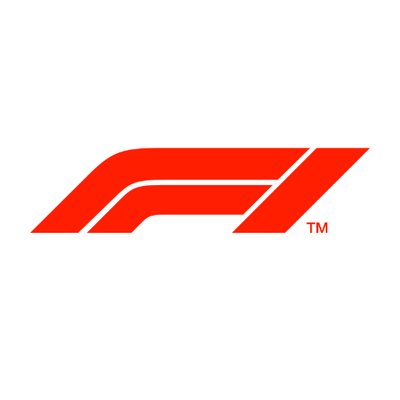 EAST LANSING, Mich. – F 1000 didn't turn out to be the race many expected to see. Fans expected chaos, crashes, hard-fought battles and Ferrari to take the lead.
Instead, besides a minor clip on the first lap between Daniil Kvyat of Scuderia Toro Rosso-Honda and Lando Norris of McLaren-Renault in turn six, it was more or less another typical Formula One race.
Lewis Hamilton of Mercedes led the race for all 56 laps. Hamilton easily became the second F1 driver in history, after Hall of Fame driver Michael Schumacher, to lead 4,000 laps in his career. Hamilton casually earned this achievement on lap 15 like it was no big deal.
However, there was one big takeaway for Hamilton from this race. He beat his teammate, Valtteri Bottas, for the first time this season out of the grid.
And that was the primary reason why Hamilton secured a victory in his second grand prix in a row, after beating Bottas at Bahrain two weeks ago.
"The start was solid, the rest was history," Hamilton told reporters following the race.
Hamilton booked his 75th career win, his sixth in China. Earlier in his career, Hamilton managed to secure a victory in the 900th race in F1 history, back in April of 2014.
Bottas could have grabbed a historic moment from Hamilton's grip, but even he admitted he lost the race out of the grid.
"I think I lost in the start honestly. Otherwise, it was okay," Bottas told reporters.
Despite Bottas losing to his teammate, both Hamilton and Bottas showed Mercedes dominance so far this season. Mercedes was the first team to go one-two for three consecutive grand prix's since 1992 when Nigel Mansell and Riccardo Patrese of Williams accomplished the same feat.
Hamilton finished with a final time of 1:32:06.350 while Bottas finished just over six and a half seconds behind his teammate. Joining the Mercedes duo on the podium was a disappointed Sebastian Vettel of Ferrari, securing his first podium on the season while finishing 13.744 seconds behind Hamilton.
"The objective was obviously to try and race them (Hamilton and Bottas) down, but well job to Lewis and Bottas," Vettel told reporters.
Other noteworthy action in China included a fourth-place finish by Max Verstappen of Red Bull-Honda and a sixth-place finish by his teammate, Pierre Gasly, who was called up from Red Bull-Honda's secondary team, Scuderia Toro Rosso-Honda at the end of last season.
Gasly secured the fastest lap of the race by pitting with two laps to go, fitting himself with soft tires during an impressive 2.4-second pit stop by the Red Bull-Honda pit crew. Gasly clocked a 1:34.742 during the final lap of the race, beating Vettel's fastest lap by under a tenth of a second to secure himself the extra point.
Besides Gasly's fast lap, he also showcased phenomenal teamwork by covering for Verstappen's second pit stop on lap 35, when Verstappen flipped to his medium tires. Gasly held up Daniel Riccardo of Renault behind him by blocking the line down the final turn into the straight crossing the checkered flag.
With a 2.3-second pit stop by the Red Bull-Honda crew, Verstappen rejoined the race and maintained his fifth-place position at the time, and Gasly did some heads-up work, helping himself and his teammate.
For Verstappen, his moment to take over Vettel and grab a podium finish came early in the race on lap 19.
Verstappen was in the straight against Vettel, cutting inside but failing to control his cut, swerving outside where Vettel barely regained control by merely avoiding a collision. That would be the only time Verstappen would come close to passing Vettel.
However, what Verstappen did manage to do was avoid a collision, like the one that occurred last year in the same exact situation. For both drivers, it was big points they could have lost if either made a mistake.
Although F 1000 had other minor happenings, such as Nico Hulkenberg of Renault exiting on lap 18 with yet another mechanical failure, and an incredible comeback story from Alexander Albon after starting in the pits, it showcased two major things:
Lewis Hamilton is still dominant and doesn't look like he's stopping anytime soon

  

Red Bull-Honda has proved once again that they can contend with Mercedes and Ferrari after Verstappen beat a Ferrari driver yet again
But only time will tell if Hamilton continues his domination in F1 and if Red Bull-Honda will remain competitive in the long run.
Next up on the schedule is the Azerbaijan Grand Prix on Sunday, Apr. 28, which will take place at Baku City Circuit in Azerbaijan. Lights out is scheduled for 8:10 a.m. EDT on ESPN 2 in the United States or Sky Sports F1 in the United Kingdom and Ireland.