Late rally falls short as Maryland offensive onslaught buries Spartans
EAST LANSING, Mich. – When you start off 1-5 in conference, games toward the middle part of the year become that much more important. In a game that the Spartans could ill afford to lose, starting pitcher Alli Walker retired all of one batter before getting yanked in a rough first inning that saw the Maryland Terrapins jump out to a quick 4-0 lead. That hot start paced Maryland to victory, defeating MSU 11-9 at Secchia Stadium.
It took all of two batters for the Terrapins to draw first blood, as leadoff hitter Jojo McRae ripped a double down the left-field line and then was promptly brought home by an attempted sacrifice bunt that was misplaced by MSU third basemen Kaitlyn Eveland.
Her error allowed for Amanda Brashear to get into scoring position. She was subsequently brought home by Anna Kufta on a hard-hit ball to right field. A sacrifice fly by Sammie Stefan pushed the Terrapins' lead to 3-0. This marked the end of the inning for Walker, as she was pulled in favor of Leah Shipp.
All in all, it was a four-run first inning for Maryland that put the Spartans in a deep early hole, and that combined with a nine-run outburst in the opening two innings proved to be too big of a hole for the Spartans to climb out of.
"You just can't give a team that many unearned runs and think that you are going to win," said head coach Jacquie Joseph. "We gave them nine unearned runs. If we just tighten that up a little bit, we can come out on the good end of this."
Maryland seized early momentum and kept the line moving in the top of the second inning by plating five more runs. A leadoff single by the No. 9 hitter Micaela Abbatine resulted in a snowball effect for the Terrapins. Combined with sloppy feilding from MSU and questionable defensive decisions, Maryland blew the doors off of the Spartans by the time the top of the second mercifully came to an end.  
MSU had three errors in the opening two innings, as well as a myriad of other mistakes that pushed the Terrapins' lead to nine. Another Maryland run was plated in the top of the fourth by Abbatine again, who went 2-for-4 on the night with an RBI.
Maryland's Sydney Golden came into the game with a sparkling 3.15 ERA as well as a 10-5 record. She was dealing through the first three innings, holding the Spartans hitless until the bottom of the fourth inning.
This inning proved to be her undoing, as she was eventually charged with six earned runs between the fourth and fifth inning before relief pitcher Kiana Carr was summoned.  
MSU was able to load the bases with one out and subsequently cleared them with a Caitie Ladd gap-splitting double. As a result of her three-RBI game, the Spartan sophomore now leads the team with 25 RBI on the season.
The bottom of the fifth inning saw the Spartans tack on four more runs, courtesy of a Melanie Baccay triple, a Charla Echols single and a MacKenzie Meech two-run homer that just snuck out over the left-field wall.
Scoring seven unanswered runs did not completely remove the bitter taste that the Spartans were left with early, but it did give them some much needed conference heading into tomorrow's showdown.
On the bright side, Shipp was able to give the Spartans some length out of the bullpen by going 1.2 innings and not giving up an earned run. Shipp had one of her best pitching performances of  the season against Maryland. Her solid performance allowed the Spartans an opportunity to claw back into the game.
Walker would later be back on the mound, and unlike her first bout on the mound, she was able to settle down and pitch 4.1 innings of one-run ball. The resiliency that the Spartans showed tonight will be key if they have any hope of earning a series win this weekend.
"I was super proud of the way we stayed in the fight," said Joseph. "We had a super slow start and we kicked the ball around a lot, but we never counted ourselves out and almost made a game of it."
Maryland totaled 11 runs on 14 hits, while the Spartans brought home nine runs on nine hits.
As a result of the series-opening loss, MSU dropped to 1-6 in conference and 12-22 overall on the season. Walker dropped her record to 7-7 on the season as a result of that disastrous first inning.
The Spartans will have an opportunity for revenge as they have a quick turnaround and will be back on the diamond tomorrow at 1 p.m. against the Terrapins. 
About the Writer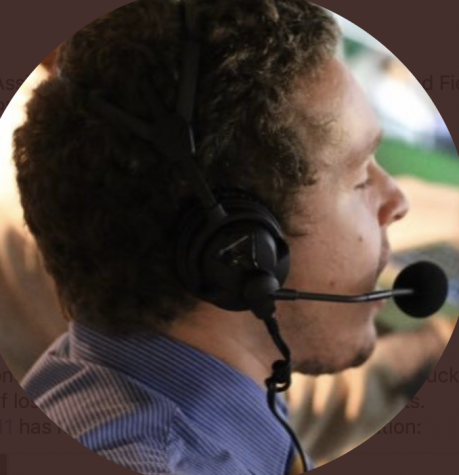 Nathan Stearns, Sports Editorial Assistant
Nathan is a junior journalism major who serves as sports editorial assistant for Impact 89FM. He primarily covers football along with men's and women's basketball at Michigan State.