After losing five straight games, Michigan State ends its losing streak against Oakland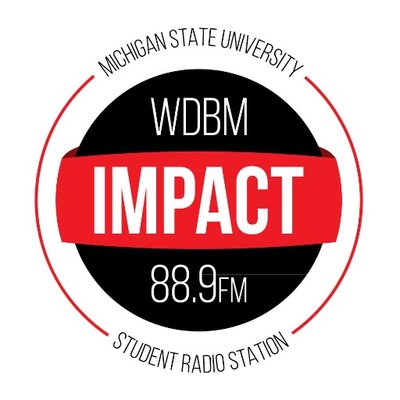 EAST LANSING, Mich. – After losing a series to Penn State and well as getting swept by Indiana, the Spartans looked to bounce back against a struggling Oakland team that had won just one of its last nine games.
Michigan State was hot today, scoring runs in every inning and winning after just five with the eight-run mercy rule, 11-3. Michigan State finished with an average of .500 at the plate and had seven of its 12 batters get at least one hit.
"We did what we needed to do," said MSU head coach Jacquie Joseph. "We had pretty good starting pitching and we hit the ball well the whole game."
The Spartans started ace Alli Walker on Wednesday. She got the Spartans off to a good start defensively, pitching two innings, allowing no runs and just two hits while striking out a pair of batters. Jordan Watson and Leah Shipp came in relief of Walker. The three pitchers combined for an ERA of three while giving up eight hits and striking out three batters.
Michigan State went after the starting Golden Grizzlies pitcher Chelsea Wiggins. MSU's Laney Joyner hit a home run in the bottom of the first to give the Spartans a 1-0 lead early. In the second inning, Michigan State came ready to hit. Four hits and four Michigan State runs gave the Spartans a 5-0 lead. Wiggins was pulled after pitching 1 2/3 innings and gave up five runs and four hits while striking out one batter.
The Spartan bats stayed hot against reliever Kayla Marburger, earning three runs, four hits, and only one strikeout. She took a seat on the bench after 1 1/3 innings.
MSU shortstop Catie Ladd and [right fielder] Charla Echols were on fire today. Ladd batted 3-for-4 and drove in a run. Echols was 4-for-4 while scoring four runs for the Spartans. It's the most hits she's had in a game all season and the third time she's had a hit at every at-bat.
"I just came with the mentality to hit the ball hard," said Echols. "I've been kind of struggling to hit lately so I just wanted to come in and do what I could for the team."
The Spartans added two more runs in the fourth inning against Emily Karas to give Michigan State a 10-3 lead heading into the fifth inning. Ladd came up to the plate for Michigan State and hit a single up the middle to send Abby Joseph home and give the Spartans a "walk-off" victory.
Katelyn Hendershott had her first base hit of the season and advanced the game-winning run to second base. Last year she suffered a torn ACL in her left knee and was out for the remainder of the year.
"It was good," Hendershott said of her first base hit this season. "Good feeling coming off of a struggling first start, but [I'm] just trusting the process and sticking with it."
Michigan State will take on Maryland at home this Friday, first pitch is scheduled for 6 p.m.