The Green & White Report – 02/25/19 – What's on your mind?
Hikaru Kudo, Sports Broadcast Director
February 25, 2019
Podcast: Play in new window | Download
Subscribe: Apple Podcasts | RSS
In this week's episode of the Green & White Report,  co-hosts Ryan Rabinowitz and Julian Mitchell begin the episode by talking about all things MSU men's basketball and their rivalry matchup against the Michigan Wolverines at the Chrysler Center (4:36).
Afterward, Ryan and Julian invite Luke Sloan to give a rundown on early MSU baseball action away from home (20:04).
Then, Ryan and Julian introduce a new segment called, "What's on your mind?" and discuss Zion Williamson's knee injury, among other topics (29:52).
The guys finish the episode by giving away NBA middle of season awards, such as Rookie of the Year, Most Improved Player of the year, MVP, among others (48:44).
Special thanks to Emma Giorelli and Ean Montague from the content team for recommending, "Life Must Go On" by Michigan native Quinn XCII.
You can read Giorelli's full article here.
About the Writer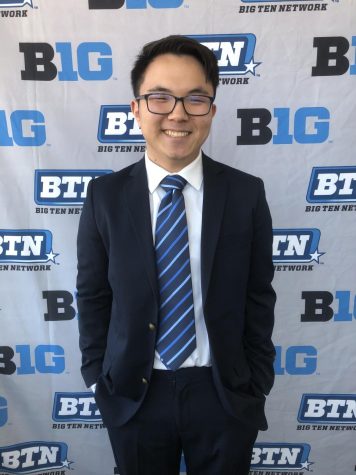 Hikaru Kudo, Sports Broadcast Director
Hikaru Kudo is a sophomore journalism student from Novi, Michigan. Hikaru is the Sports Broadcast Director at Impact 89FM and oversees all aspects of play-by-play, live or recorded, for any athletic event Impact sends staff to. He is also the producer of Impact Sports flagship radio show, The Green & White Report. In addition, he is the co-host of The Chant, an Impact Exclusive featuring sports and music news from the past week. Hikaru covers volleyball, men's and women's basketball, men's and...